"I believe that anything can be beautiful if you take the time. It's that finishing touch – fresh flowers, a personal photo, an element of surprise – that makes ahouse feel like a home." – Aerin Lauder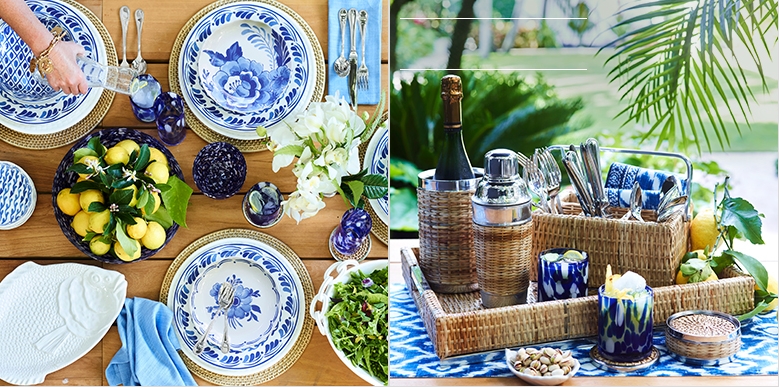 Williams Sonoma, a leading specialty retailer of high-quality products for the kitchen and home, unveiled the first home décor collaboration in its 60-year history with luxury lifestyle brand AERIN. The exclusive home collection of more than 120 products created with AERIN's founder, Aerin Lauder, was inspired by her personal philosophy that living beautifully should be effortless.
To celebrate the launch of her new AERIN for Williams Sonoma collection, Aerin Lauder opens up her Palm Beach home, where generations of women in her family have made their stylish marks. After two decades in the beauty world at her grandmother's namesake company Estée Lauder, Aerin Lauder founded her lifestyle brand AERIN.
"The overall philosophy of the AERIN brand is that living beautifully should be effortless," says Aerin. She brought that approach to her new collaboration with WilliamsSonoma by incorporating designs inspired by her family's iconic Palm Beach home.
"This home really influenced my Williams Sonoma collection," says Aerin. Built in 1924 by noted architect Marion Sims Wyeth (who also designed Doris Duke's Shangri-La in Honolulu), Aerin's family home is perfectly suited to its breezy, oceanfront Palm Beach,Florida location. High windows shine natural light on walls in
pale pink, turquoise andlavender while tropical plants and Spanish designs help erase the line between indoors and out. "It is truly my paradise," says Aerin.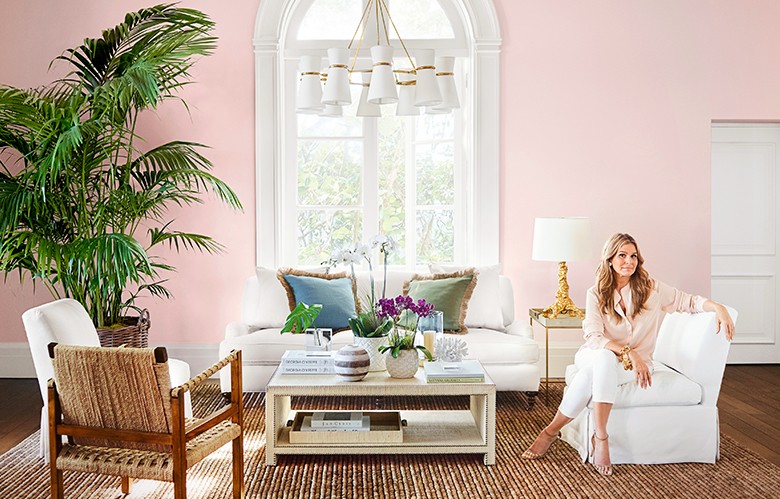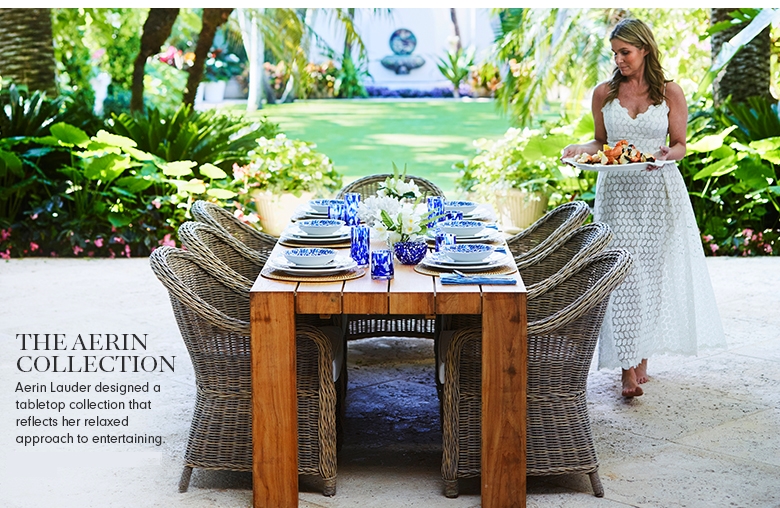 Shaped by Aerin's passion for entertaining, the assortment includes tabletop and entertaining pieces featuring a blue and white color palette inspired by traditional delft pottery. The collection features ceramic dinnerware and serveware, glassware, entertaining pieces and outdoor pillows.
"I love incorporating natural items, whether it's decorating with shells I find on my beach walks or incorporating straw in my furniture and accessories. Natural materials add a feeling ofrelaxed, effortless style," said Aerin Lauder, Founder and Creative Director of AERIN.
"I love to entertain outdoors in a really casual way; a long table with paella or seafood and homemade sangria in pitchers down the center of the table so guests can help themselves."
The home décor offering focuses on chinoiserie florals and coastal-inspired motifs, natural fibers such as raffia and linen and a muted pastel color palette with gold accents. The assortment includes pillows, bedding, hand painted cachepots and sculptural pieces, decorative metal and ceramic objects, artwork, chandeliers and table lamps in exclusive finishes. Prices range from $9.95-$3,780.
"I am so excited to launch this exclusive collection offering a large variety of pieces that speak to my heritage, passion for entertaining and love for home décor. The collaboration and design process has been a special experience since day one and I hope the customer loves the collection as much as I do," added Aerin.