Reinventing such an iconic cocktail like the martini is no easy mission.
elit ultra-luxury vodka tours the globe in search of the most innovative, multi-sensory cocktail experience. The art of martini competition is back and is calling upon leading bartenders to create the most avant-garde interpretation of the classic cocktail, the martini.
This announcement comes on the heels of elit achieving a 97-point score, the highest among unflavored vodkas, for the sixth time from the 2017 Tastings.com International Review of Spirits, America's oldest annual international spirits competition.
The competition invites the most talented mixologists in the world to battle it out for the chance to become one of the 60 city finalists selected to mix their cocktails in the mecca of ultra-luxury lifestyle, Ibiza.
With more than 500 entries from 30 of the world's top cities (versus 60 cities in 2017), last year's edition has unearthed the world's most innovative martinis. From Dubai's savoury martini, featuring squid ink and chili sauce, to the exotic herbal infusion from Hong Kong, the espresso-charged martini of Miami and the thyme-infused concoction created in Copenhagen, all martinis cocktails have been incredible in their diversity.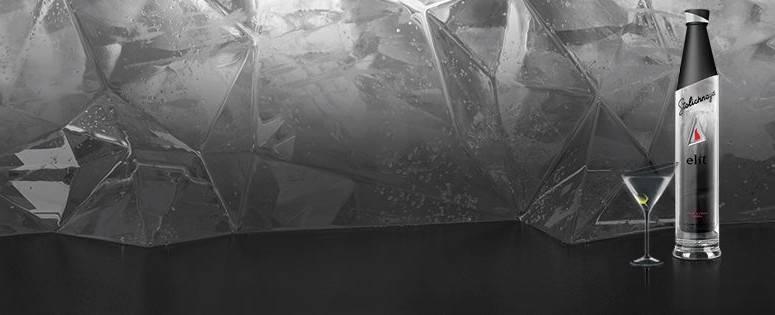 The two-stage global final in Ibiza will give each city winner the opportunity to take their bar tending skills to the next level, including mentoring sessions with a world-class chef, designed to help finalists elevate the cocktail experience to new heights. For the first time, the competition will crown the most visionary martini, giving one bartender the opportunity to claim absolute global victory.
"Reinventing such an iconic cocktail is no easy mission. To make it even more challenging, this year we're pushing the boundaries of cocktail-making, daring bartenders to elevate their knowledge, skills and ingenuity to a level of pure artistry. We're looking for the ultimate luxury cocktail that will herald the dawn of a new era for the classic martini," said Brent Lamberti, elit ultra-luxury vodka Global Brand Ambassador.
To start on this journey, aspiring bartenders are invited to create their own take on the martini and showcasing a local ingredient. For two months, they will promote their martini cocktail in their establishment to test its popularity with the public before the city final, where three spirits industry leaders will select each city's representative for the Global Final, taking place in Ibiza from 22nd through 24th September.
At the Ibiza final, city winners will meet and be inspired by the world's leading bartenders and club owners, expanding their network from a local to a global level. The winner of the Grand Finale will continue on their journey of artistic discovery by experiencing the renowned Tales of the Cocktail event in New Orleans.