The Nobu Hotel and Restaurant to be launched in Marbella. This will be the first Nobu property opened in Spain. New Nobu Hotel Marbella to Open in Spring 2018.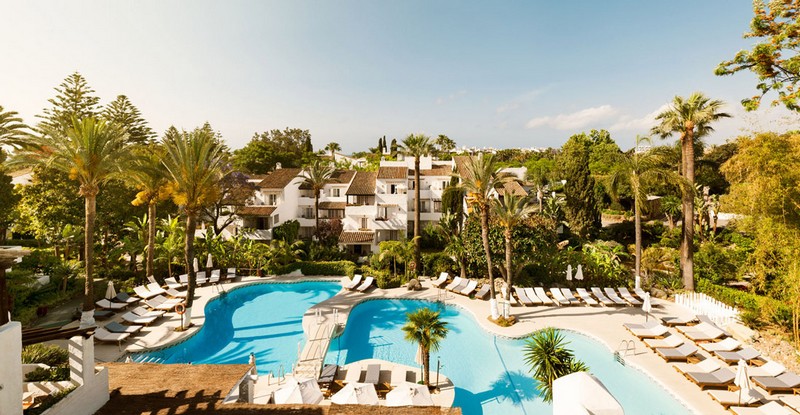 Nobu Hospitality and Puente Romano Beach Resort & Spa announced the launch of the Nobu Hotel and Restaurant Marbella at the five-star resort's exceptional location in southern Spain. This new resort will create a next-generation lifestyle resort, and a holistic destination experience.
Puente Romano Beach Resort & Spa is situated between Marbella and Puerto Banus, just 45 minutes from Malaga airport. Nobu Restaurant Marbella will launch in May 2017, and opening of Nobu Hotel Marbella will follow in spring 2018 at the luxurious Puente Romano Beach Resort & Spa on the 'Golden Mile'.
Nobu Restaurant Marbella, the first Nobu to open in Spain, is joining Puente Romano's magnetic gastronomic offering of ten individual restaurants including the two-Michelin star 'Dani Garcia'.
With a fusion of Japanese cooking and Peruvian flavours, the menu will offer an array of signature dishes including Black Cod Miso, Yellowtail Jalapeño and Tiradito, as well as specialty plates inspired by Marbella itself. Nobu's signature cocktails crafted by master mixologists will be served in the Nobu Bar and terrace.
Envisioned by Jean-Pierre Martel, one of Spain's most cutting edge interior designers, in collaboration with StudioPCH Malibu, Nobu Restaurant Marbella will balance comfortable simplicity with natural materials and textures.
Launching in spring 2018, the new Nobu Hotel Marbella will be distinguished by its bespoke Nobu guestroom design and sensual touches across the elegant hotel rooms. Guests can look forward to priority access to the Nobu restaurant, a private swimming pool, and Natura Bisse amenities. Nobu Matsuhisa's exclusive in-room dining menu will be available around the clock to serve Nobu dishes to guests of Nobu Hotel Marbella who wish to make the most of the flexibility to dine in the privacy of their rooms or at the edge of the private pool.
According to the developpers, the new hotel will be the perfect destination for both business and leisure guests looking for a lifestyle filled with new and exciting experiences from dusk until dawn.
The launch of the new hotel at the Marbella property will also see Puente Romano Beach Resort & Spa entirely transformed into an all-suites resort. 184 recently refurbished suites set across 27 beautifully designed Andalusian villas, will offer access to the resort's famous amenities and Six Senses Spa, as well as the new
Nobu experience.