Global luxury goods sector remains resilient, despite tougher consumer market, according to a new Deloitte report.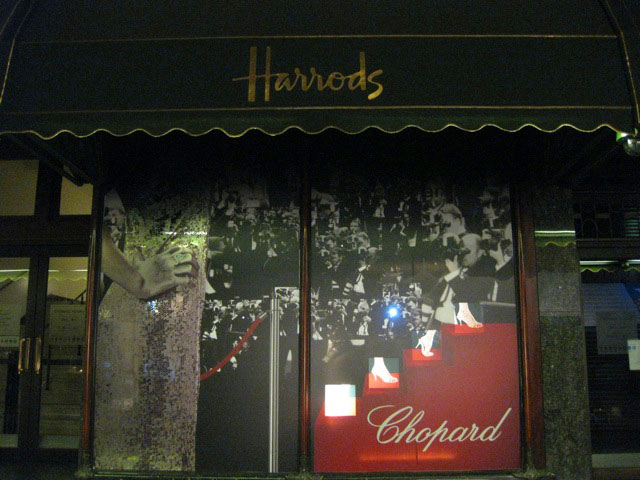 The world's 75 largest luxury goods companies generated luxury goods sales of $171.8 billion through the end of last fiscal year (fiscal years ended through June 2013) despite a slowdown in the global economy. The average size of the Top 75 companies was $2.3 billion in luxury goods sales. This is according to the inaugural Global Powers of Luxury Goods report issued by Deloitte.
"Despite operating in a troubled economic environment, luxury goods companies fared better than consumer product companies and global economies generally. For the remainder of this year, we expect growth in developed economies to pick up speed while significant risks in emerging markets remain," said Ira Kalish, chief economist, Deloitte Global. "Overall performance of the luxury sector will depend not only on economic growth, but on factors such as volume of travel, protection of intellectual property, consumer propensity to save, and changing income distribution."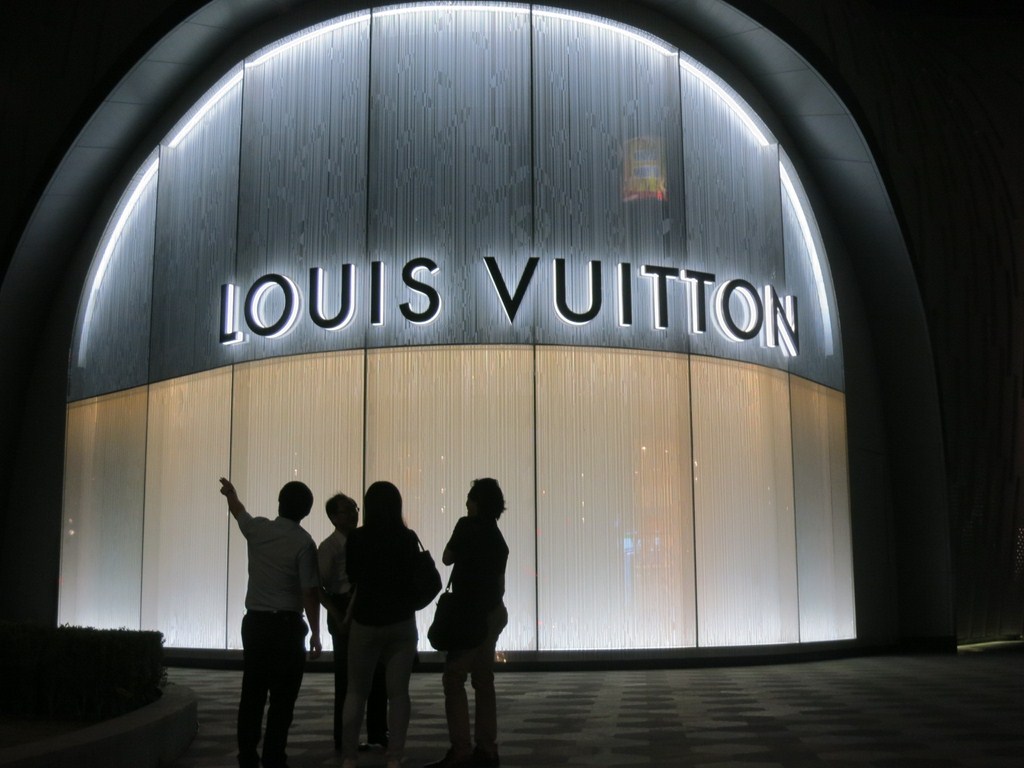 The report focuses on the high concentration of luxury goods companies headquartered in France, Italy, Spain, Switzerland, the United Kingdom and the United States. These six countries represented nearly 87 percent of the Top 75 luxury goods companies and accounted for more than 90 percent of global luxury goods sales in 2012. France, Italy, and Switzerland achieved strong composite luxury sales growth in 2012, with France and Switzerland outpacing the 12.6 percent composite growth for the Top 75 at 19.4 percent and 14.8 percent, respectively. Italian luxury goods companies grew in tandem with the Top 75 at 12.4 percent. Countries trailing the Top 75 composite were Spain, the United Kingdom and the United States, with the United States having the smallest growth at just 5.6 percent.
"In the U.S., luxury goods should benefit from both domestic consumers and international travelers," said Alison Paul, vice chairman and U.S. Retail & Distribution leader, Deloitte LLP. "A broader product selection and price advantage compared to travelers' home countries makes the U.S. an attractive luxury market for international tourists, which include an expanding middle and upper income groups from emerging markets. Here in the U.S., an increasingly more positive outlook is a result of income growth among higher-income households and the seeming wealth effect of the stock market's recent gains.
According to Euromonitor, e-commerce sales of luxury goods represented 5.3 percent of total luxury goods sales in 2013, and exhibited a five year CAGR of 23% in the 2008—2013 period. E- commerce is most developed in the UK, where online represented 13.6 percent of luxury goods sales. 58 of the Top 75 luxury brands have one or more e-commerce sites (reflecting multiple brands and multiple countries).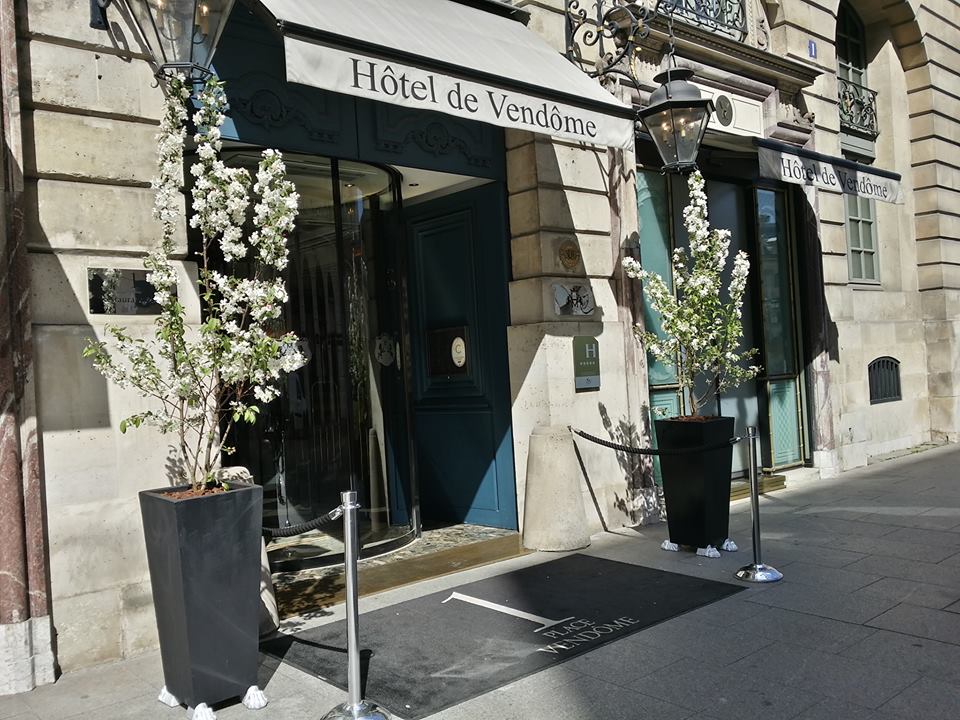 For example, Tiffany operates a Tiffany e-commerce site in 13 countries. Broadly speaking, companies least likely to have e-commerce sites were fine jewelry and watch companies, as well as fragrance houses that license multiple luxury brands and manufacture and distribute fine fragrances to various retail channels.
For many aspirational or "affordable" luxury brands the online store generates more sales volume than any brick and mortar location. While luxury brands were originally averse to the internet given their concern for exclusivity and prestige, luxury brand shoppers expect to shop their favorite brands on their terms online. In response, many companies have evolved their websites from brand-enhancing and information-gathering sites into a retail channel, albeit with a highly limited product range. Many have found the internet useful for selling off their previous year's merchandise without undermining the exclusivity of their brands, often by forming a joint venture with internet retailer Yoox.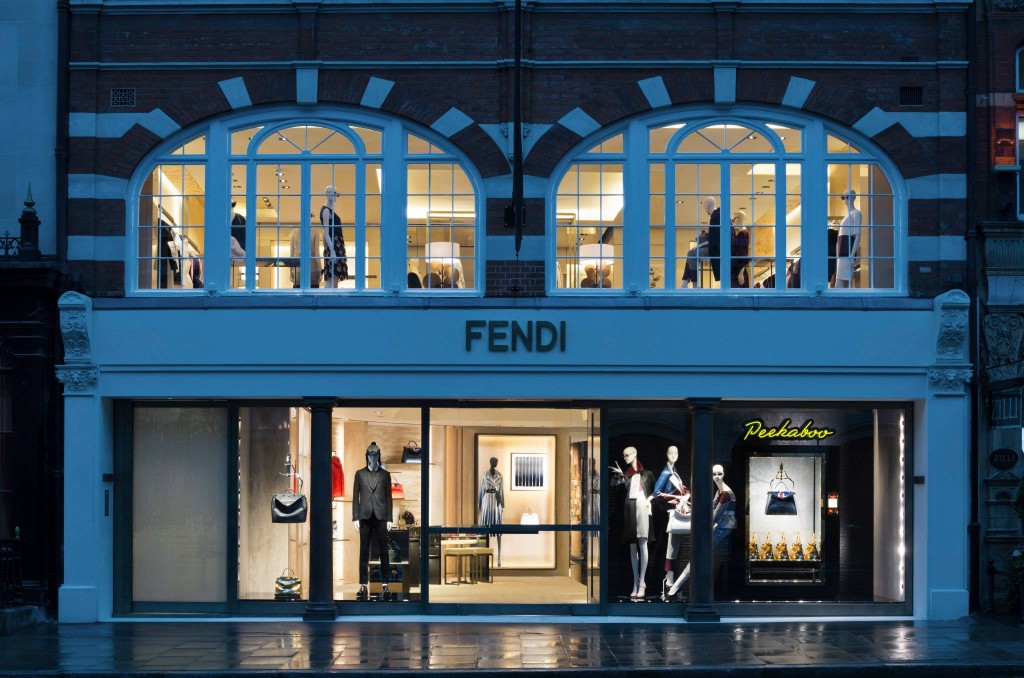 Top luxury goods companies by Deloitte:
1. LVMH (Louis Vuitton, Fendi, Donna Karan, Loewe, Marc Jacobs, Celine);
2. Richemont (Cartier, Lancel, Van Cleef, Chloe, Baume & Mercier, IWC, Jaeger-LeCoultre, Montblanc);
3. Estee Lauder Companies;
4. Luxottica Group;
5. Swatch Group;
6. Kering;
7. L'Oreal Luxe;
8. Ralph Lauren Corporation;
9. Shiseido Company;
10. Rolex (Rolex, Tudor);
11. Coach;
12. Hermes (Hermes, John Lobb, Shang Xia, Puiforcat);
13. PVH corp (Calvin Klein, Tommy Hilfiger);
14. Prada (Car Shoe, Church's, Miu Miu, Prada);
15 Tiffany (Tiffany & Co);
16. Coty;
17. Burberry Group (Burberry Prorsum, Burberry London, Burberry Brit);
18. D.Swarovski & Co;
19. Hugo Boss
20. Giorgio Armani;
21. Michael Kors;
22. Puig (Fragrances: Carolina Herrera, Nina Ricci, Paco Rabanne and Jean Paul Gaultier);
23. Only the Brave (Diesel, Maison Martin Margiela, Viktor & Rolf, Marni);
24. Clarins;
25. Christian Dior Couture;
26. Max Mara Fashion Group;
27. Ermenegildo Zegna;
28. Safilo Group;
29. Salvatore Ferragamo;
30. Fossil Group;
31. Elizabeth Arden;
32. Tod's;
33. Dolce & Gabbana;
34. Renown Inc.;
35. Pateck Philippe SA;
36. Chopard;
37. David Yurman;
38. Loro Piana;
39. Moncler;
40. Tory Burch;
41. CFEB Sisley SA;
42. Graff Diamonds;
43. Inter Parfums;
44. H. Stern Comercio e Industria;
45. Valentino Fashion Group;
46. Longchamp;
47. Audemars Piguet & Cie;
48. Cole Haan LLC;
49. Giani Versace;
50. Aurum Holdings Limited.