The latest Bespoke Collection from Rolls-Royce Motor Cars set for UK and European debuts.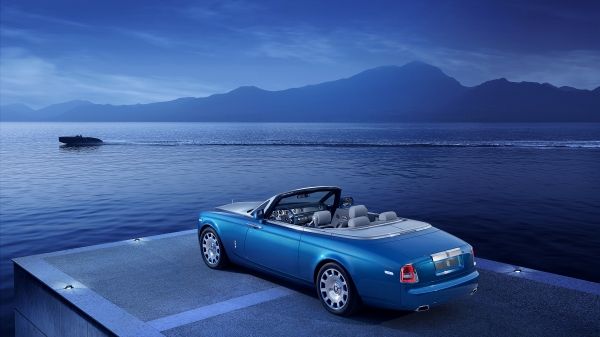 Rolls-Royce revealed the Phantom Drophead Coupé Waterspeed Collection dedicated to the world water-speed record-breaking exploits of Sir Malcolm Campbell.
Finished in a special 'Maggiore Blue,' the limited edition luxury car will be unveiled to the public for the first time at the world-renowned Concorso D'Elegenza at Villa D'Este on the shores of one of Italy's world-famous lakes, Como. It was on the adjacent Lake Maggiore where, on 1 September 1937, Campbell established his legend, setting a world-record speed of 126.33 mph in the famous Bluebird K3 boat powered by a Rolls-Royce R Engine.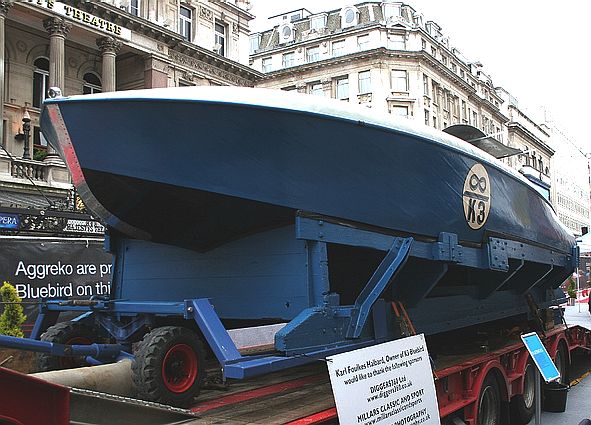 "This very special motor car serves to pay a perfect homage to my grandfather's remarkable acts of British daring and endeavour," said Donald Wales, grandson of Sir Malcolm Campbell. "The extraordinary attention-to-detail and commitment to engineering excellence so evident in these motor cars perfectly echoes the lengths my grandfather and his colleagues went to in their pursuit of the waterspeed records."
The car is finished in a specially developed 'Maggiore Blue' exterior paint, inspired by Bluebird's famous colour scheme. Nine layers of paint are applied before an exhaustive process of hand-sanding and the application of a cutting-edge powdered lacquer is undertaken to ensure an impeccable finish. For the first time in Rolls-Royce history the exterior finish extends to the engine, creating a visually striking homage to the power behind Campbell's records. The finish also adorns the car's specially developed, fully-polished eleven-spoke wheels for the first time, providing a subtle decorative accent.
The car's Maggiore Blue exterior finish is subtly echoed on the interior via accents on the dash-board that perfectly complement the Windchill Grey interior leather scheme.