Radiant pieces from the Monogram Sun fine jewellery collection. A luminous aura of joy, enhanced by sparkling diamonds and guilloche engraving.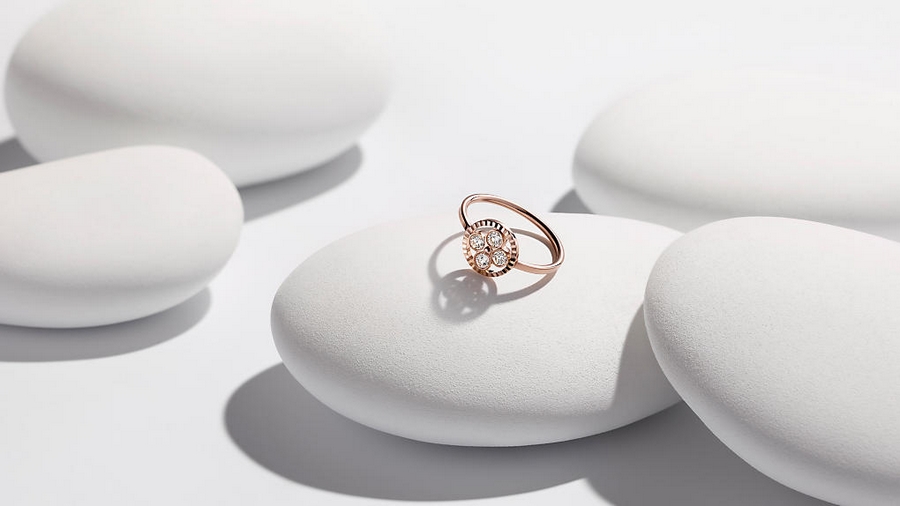 How to bring radiance to any look? Fine and solar accessories & jewellery will do the job for you. Today, Louis Vuitton's Monogram adds talismanic quality to a jewellery collection.
Pink gold and four scintillating faceted diamonds announce the Monogram Sun fine jewellery collection by Louis Vuitton maison. The emblematic round monogram flower created by Louis Vuitton's son, Georges Vuitton, in 1896 can now be worn as new 2015 rings, pendant or ear studs. Scintillating pieces as captivating as the stars.
The round Monogram flower shines like the sun, exuding a luminous aura of joy. Guilloche engraving and diamonds enhance its radiance, while the perfectly balanced circles convey an endless harmony.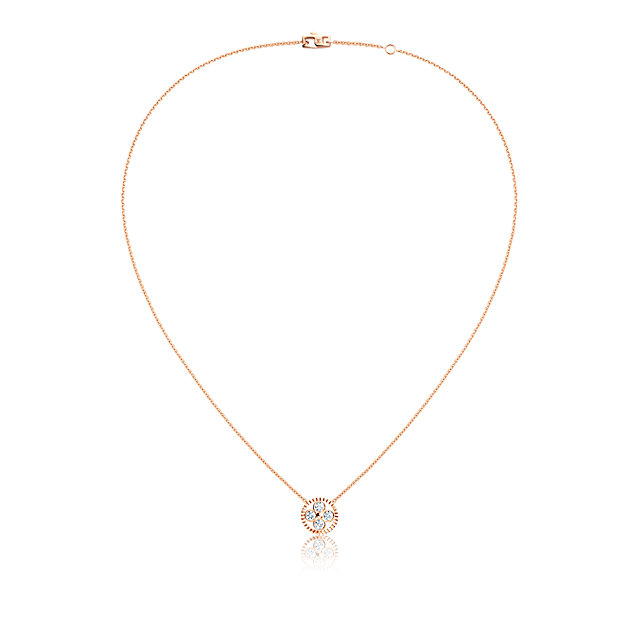 The round monogram flower illuminates the neckline with its sparkling diamonds and delicate guilloche work. Composed of perfectly balanced circles, the motif symbolizes endless harmony.
Let's not forget the radiant Round Monogram flower pattern enhanced by a guilloché mother-of-pearl of the Louis Vuitton Tambour Monogram Tourbillon Sun 38mm watch.