Announcement of North American launch rounds off Speedback's recent 1st anniversary celebrations since its European unveiling.Speedback GT launched in the USA for £495,000 (~$753,000).

After triumphing in Europe, David Brown Automotive is bringing its Speedback GT classically styled car with modern mechanicals to the United States. Designed,
engineered and hand-crafted in Britain, the luxury car will have the official launch at The Quail, the famed motorsports gathering located at Quail Lodge in California. Speedback GT will participate in the Rally on 11th and 12th August, 2015 before the main Quail event on 14th August.
Priced at £495,000 (currently $753,000), Speedback GT is hosting a 5.0-litre V8 supercharged unit with 510bhp and 461lb ft, hitting 0-60mph in 4.6 seconds with a top speed of 155mph.
"It's been a fantastic year for Speedback GT since its launch. Having had such a warm reception at a number of world-leading shows in Europe, it is a natural progression to bring the car to an American audience, where we're sure there will be plenty of fans," said David Brown, the founder of David Brown Automotive. "We have already received a lot of enquiries asking when we would be bringing the car over so we're really excited to finally be making the journey across."
"This car appeals to anybody who desires a truly individual sports car, which can boast a fine British pedigree and which will only be produced in limited numbers, thus ensuring the kind of exclusivity associated with Britain's once proud heritage of traditional, high-quality, automotive coach- building," explained Brown.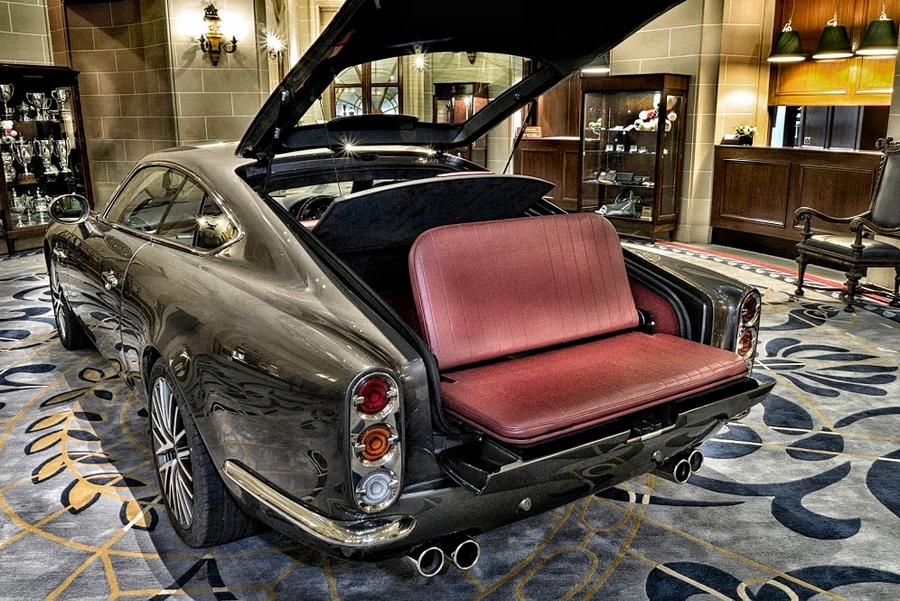 "Speedback is the realisation of a dream for me, and is the result of skilful and dedicated work by a team of highly talented designers, engineers and craftspeople.
The Speedback name perfectly reflects the classic sports car tradition of the past, while also doing justice to the sophisticated silhouette of the car's hand-built body and unique styling which features among plentiful detail, including a fold- down picnic seat."