The Luxury Collection Hotels & Resorts Reveals Coveted Concierge Secrets for New Assouline Book, Certified Indigenous.
A new limited edition tome by by ASSOULINE for The Luxury Collection Hotels & Resort shares secret shops, culinary tips and captivating stories that bring to life The Luxury Collection mantra, "Life is a collection of experiences. Let us be your guide." Certified Indigenous is a hardcover book, the third in the series, that reveals how hotel concierges around the world explore their respective locales, offering travel tips as only a local could.
The book features an introduction by Holly Stiel, the first female hotel concierge in the U.S.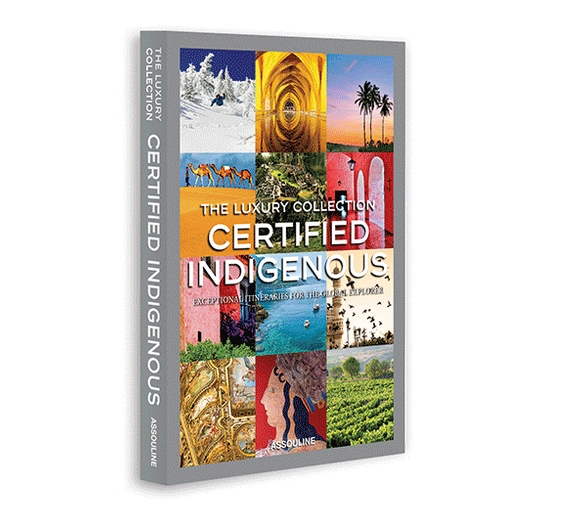 "Our guests have an insatiable appetite to travel, explore and discover," said Hoyt H. Harper II, Global Brand Leader, The Luxury Collection Hotels & Resorts. "Certified Indigenous summons the expertise of our concierges from all over the world for discerning travelers, who want to experience the indigenous treasures of a destination with the unparalleled service and style they have come to expect from The Luxury Collection."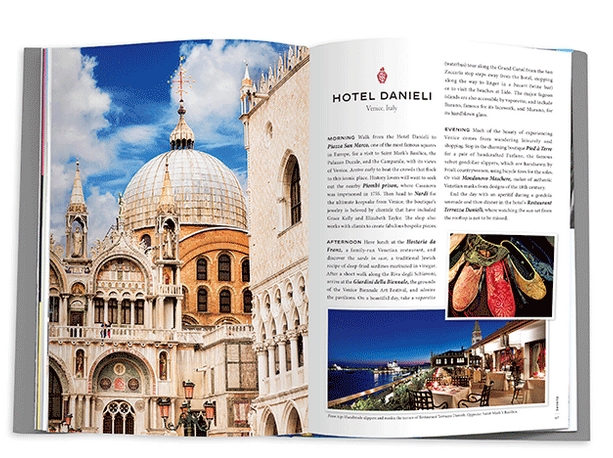 Certified Indigenous celebrates the art of The Luxury Collection concierge, allowing guests to discover a destination in a unique way. For instance, gourmands seeking the most authentic expressions of a city's cuisine will be intrigued by the recommendations of the Hotel Goldener Hirsh concierge, who reveals where to finding the famously sweet chocolate Salzburger Mozartkugel that has been sold since 1890 in the Alter Markt at the heart of Old Town Salzburg. Or in the serene environs of Peru's Sacred Valley of the Incas, the concierge at Tambo del Inka tells of guests participating in an ancient ceremony to summon the gods with the smoke of a sacred fire, while the concierge of Jakarta's Keraton at The Plaza spills one of the city's best-kept secrets: a cultural village that preserves the indigenous Betawi culture through dance.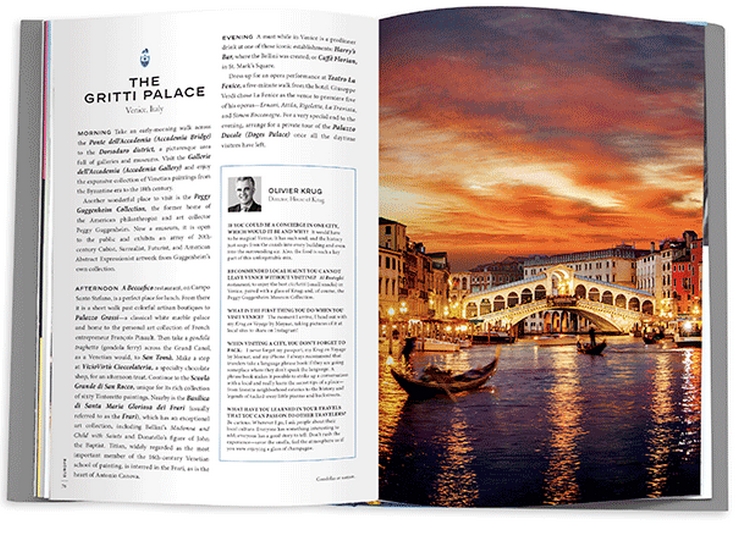 In addition to vibrant travel stories from The Luxury Collection brand's acclaimed roster of Chief Concierges, Certified Indigenous is punctuated by passages from a group of high-profile global explorers. Revered interior designer Pierre-Yves Rochon fetes his favorite haunts in Paris; Olivier Krug opines about the magic and mystery of Venice; art director Sophia Sanchez de Betak recollects her love affair with Buenos Aires; acclaimed interior designers George Yabu and Glenn Pushelberg share why New York is the epicenter of all things creative; master spice blender and chef Lior Lev Sercarz reveals the best hole-in-the-wall to score suckling pig in Bali; fashion designer Billy Reid recalls his most memorable trip to San Francisco with his wife; and The Luxury Collection's newest brand ambassador, Chinese actor and director Wu Xiubo explains how the past meets the present in 'his' London.