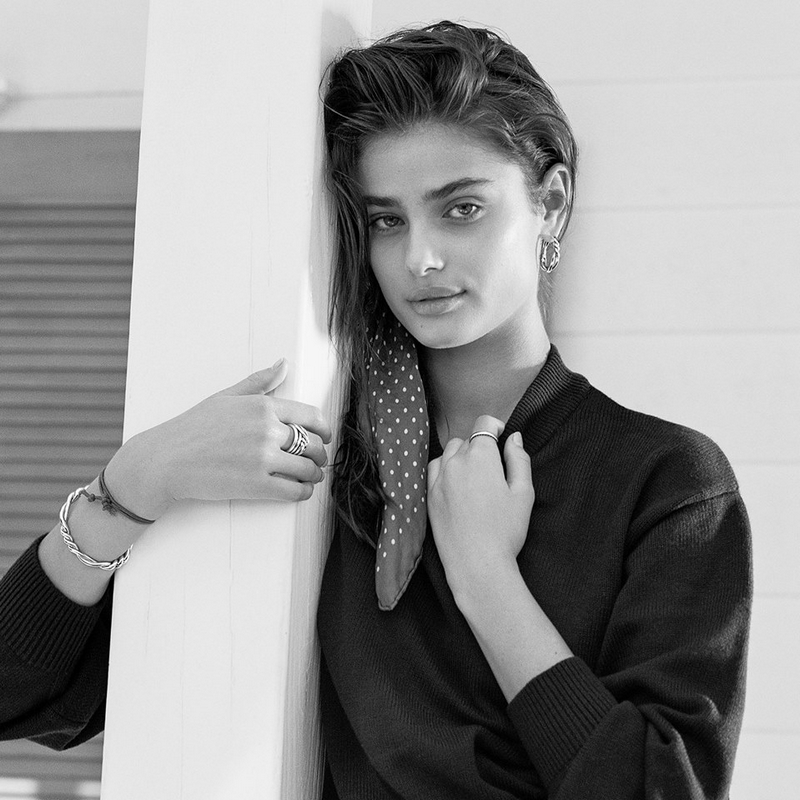 This season, jewelry is worn casually illustrating a freedom and irreverence intent on self-expression and individual style.
For Spring 2017, fashion photographer Bruce Weber takes an intimate look at the good life with an enchanting spring campaign for American luxury jewelry brand David Yurman David Yurman captured in the Florida Keys. Starring models Natalia Vodianova and newcomer to the brand Taylor Hill, the images conjure the ease of a carefree holiday.
Escapism is illustrated beautifully in Weber's photographs, where the jewelry reflects a way of life that gives the campaign its natural warmth and playful appeal. The very definition of American style and elegance honors the David Yurman legacy of creating memorable, iconic imagery using the world's top models and most stunning locations.
"It is never about a piece of jewelry," says Sybil Yurman. "It is about a lifestyle that in many ways mirror how David and I live in terms of our artistic sensibilities, our dedication to craft and our belief that imagery should reflect the beauty and authenticity in everyday moments."
Natalia and Taylor both represent the natural confidence of the David Yurman woman, while the lush surroundings depict the spirit of relaxed informality. The campaign features new collections such as Continuance, Pavéflex, and Solari.

This month, David Yurman introduces the new DY Whispers collection, a collection of iconic cable bracelets wrapped with hidden messages of love in gold wire.