"We won't be the last, and we definitely weren't the first to put a bike on the water!"  – Manta5
Can this be the most unique and intuitive cycling experience to date?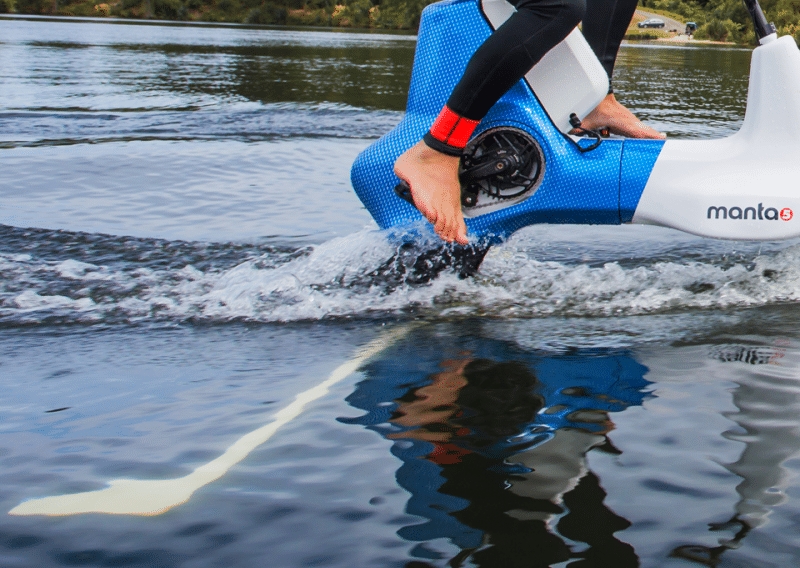 Described by its builders as "the new frontier of cycling", Manta5 Hydrofoiler XE-1 hydrofoil bike combines electric bike and  hydrofoil to let us all ride on water. The electric motor and fins will allow you to stay on the surface. How do you want to ride? Easily adjust the level of rider input from manual or pedal assist. The 400-W motor gives you quiet propulsion when you need it.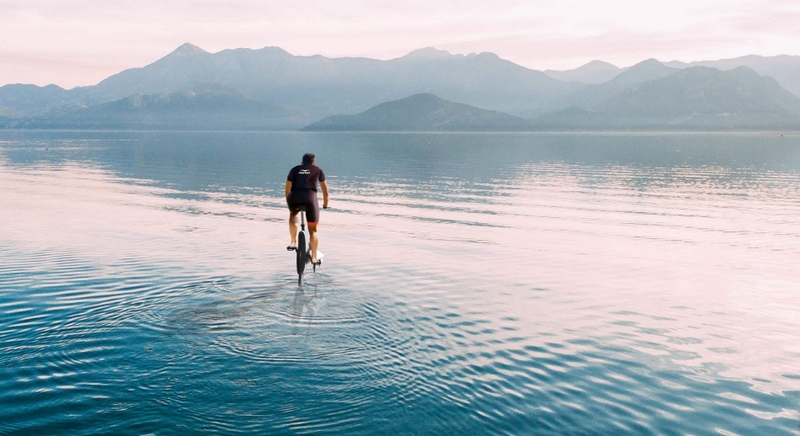 The Hydrofoiler XE-1 features cutting-edge developments in electric motor and hydrofoil technology.
"In our pursuit to replicate the cycling experience on water we have created the world's most advanced hydrofoil bike that allows you to plane across the water's surface like never before," says the New Zealand-based company Manta5.
"To ensure we provide the best customer service Manta5 will only produce a limited number of Hydrofoilers for public release,"  added the company.
Just like riding a bike, the Hydrofoiler takes time to master. Within a few minutes, you can be up and foiling, and within a few hours you can master the submerged launch. The Hydrofoiler features a silent electric motor designed for lakes, rivers, and ocean use.
Hydrofoiling drastically reduces drag allowing you to easily cut through fast moving river water. The front tiller section lets you carve down steep ocean swells and over rough chop.
The E-bike battery and the 400w Motor offer over an hour of pedal assist or full throttle. The Carbon Fibre Hydrofoils are crafted by aeronautical engineers for optimised lift, and drag reduction. The Carbon Fibre Reinforced Nylon Propeller is translated into a perfect balance producing thrust at low speed and reducing drag at top speed. A modular design means quick assembly, transport, and a simple upgrade path for more specialised componentry.