Quadrofoil's design team went well beyond the traditional shapes and perceptions of modern day watercraft.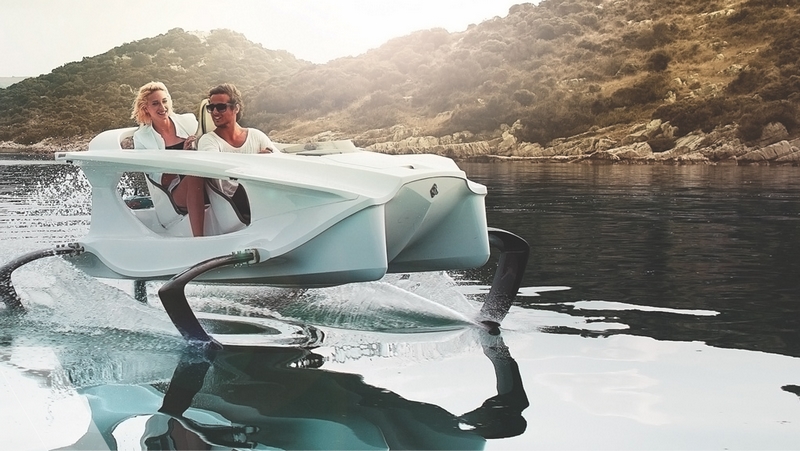 Meet the next generation of watercrafts using the hydrofoil technology. This revolutionary hydrofoiling watercraft using the highly advanced naval technology is fully electric. Made in Slovenia, the new and improved Quadrofoil Q2S Electric Limited Edition is a two‐seater, battery powered watercraft that out performs the competition in efficiency, handling and ownership cost.
The patented steering system enables a simultaneous control of all four foils and motor, making Quadrofoil one of the most agile and responsive watercraft available today.
The eco‐friendly Q2 s a thrilling, yet quiet and eco-friendly watercraft. It's silent motor and zero emissions enable it to ride on lakes, rivers, seas & eco-zones where most motor boats are not allowed. The flying Quadrofoil Q2S develops an incredible 40 km/h top speed.
"Some may argue that you don't really fly… but once you try out this entirely new and thrilling water experience, you will see that it definitely feels like it!" says Quadrofoil's design team. You can just feel the adrenaline rushing trough your veins once you push the "Foils down button" and grab the interactive race car steering wheel in your hands.
When driving a Q2 you will experience an exhilarating air born feeling produced by the uniquely designed C-Foils.
Quadrofoil is powered by two industry standard Lithium‐Ion battery packs, located on each side of the vessels. They can be fully re-charged in 3 to 4 hours from a standard 110V/220V outlet.
A state-of-the art battery pack is controlled by a bespoke Battery Management System (BMS) that monitors every cell using advanced algorithms that makes sure your Quadrofoil has the optimum power from the beginning to the end.