The worlds first Luxury Electric Superbike.
The Ultimate Electric Super Bike.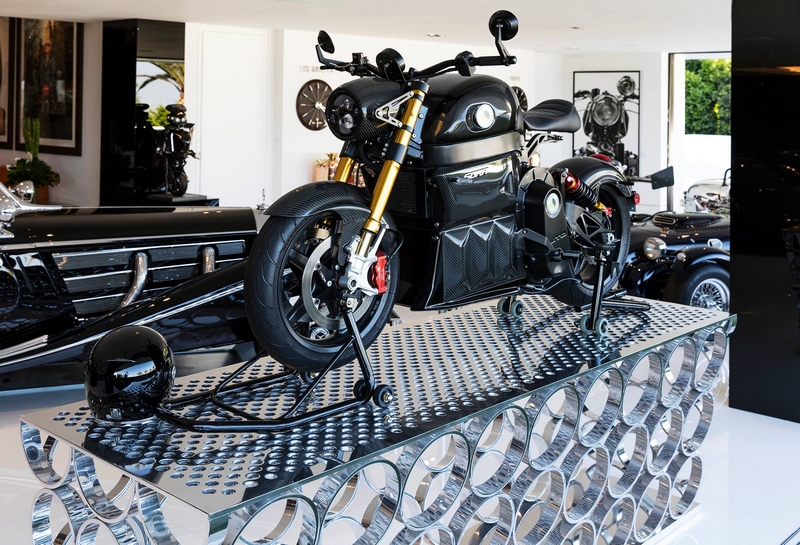 The SORA Signature Series motor and drive system is so powerful, its limited electronically.Well… the manufacturer is going to take some of the limit off for 2017.
Niknamed "the Tesla of Motorcycles," Sora by LITO is an electric superbike made in Québec. The luxury electric motorcycle with a host of features and performance that have never been seen in this category: 8 hr Charge Time, 120m range, 120mph top speed, adjustable Seat. Touch Screen GPS, Riding MODE selection, and a Safe Range System.
"With the SORA, we have realized our dream of becoming the first company to market a Luxury and 100% electric motorcycle, that has unique style, many innovations and absolutely no compromise on performance," explains SORA's manufacturer.
SORA's system will let you use the integrated touch screen GPS to map a location and tell you if you have the battery charge to get there. It will also switch modes to save electricity based on your riding style.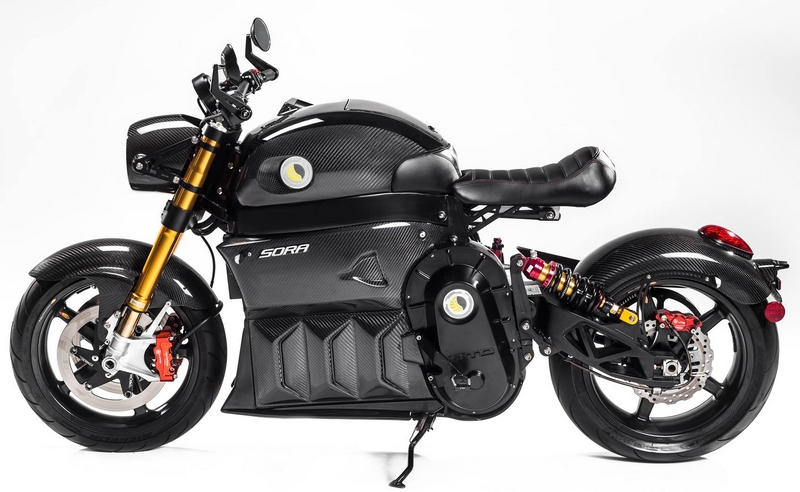 Response to the launch of the Signature Series ($104,000 usd) has been overwhelming and there is a delivery list. Deliveries are ranging from 15 – 60 days depending on options. Order requires $10,000 deposit. The list of upgrades includes all Carbon Fiber Body, Berringer Brakes, BST Carbon, Fiber Wheels, Ohlins Forks, Rizoma Components, Customized to Order, and Personalized Key Card Ignition.
The list of Sora by LITO's awards is equally impressive: Red Dot Design Award 2011, Grand Prix RIO TINTO ALCAN de l'innovation 2012, Grands Prix du Design 2012, Concourse D'elegance Beverly Hills, CA 2015 , Robb Report – 21 DREAM MACHINES – 2015.
Electric motorcycle manufacturers include Victory Motorcycles, Monday Motorbikes, Zero Motorcycles, Lightning Motorcycle, Energica Motor Company, Johammer, Quantya, Electric Motorsport, Hollywood Electrics, Yo, Lito, Gogoro Rondine Motor and Alta Motors. Yamaha plans to enter the market shortly with at least two models. Spanish company Bultaco entered the electric motorcycle market in 2015. Heavyweight Harley-Davidson introduced a new prototype electric motorcycle in June 2014. Z Electric Vehicle introduced a full fairing sports style motorcycle in September 2015.