Quintessential rock stars with the cool machines.
Rock, hard driving rhythms, and speed stole the hearts of the rock star. The love for guitar riffs, keyboards and drums gave access to every conceivable entertainment option, luxury, or hobbies, like fast cars, bikes, tanks, and, even, planes. The rock stars are not afraid to push the engines to their limits. Even though some of their cars or motorcycles are pretty old or classics, they still treat the machines like gold. The beauties of the rock royalty are just like them: strong, powerful, exciting, over-the-top, transcending and passionate, just like the guitar playing.
If you do something well, you reward yourself. Some of the celebrities are crazy car guys with an airplane hangar full of cars or bikes. Here are the "make a noise" vehicles & hobbies of the rock celebrities: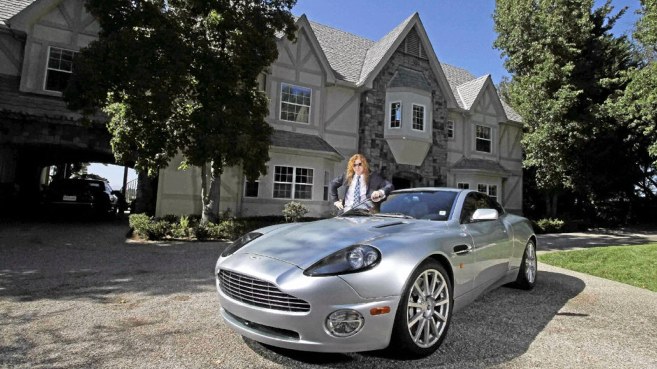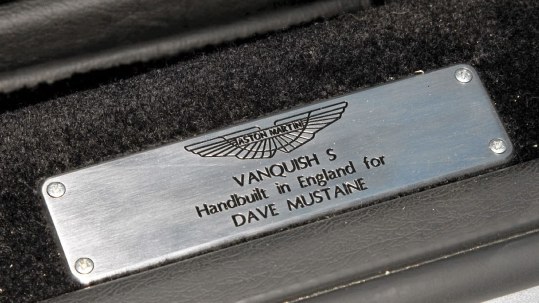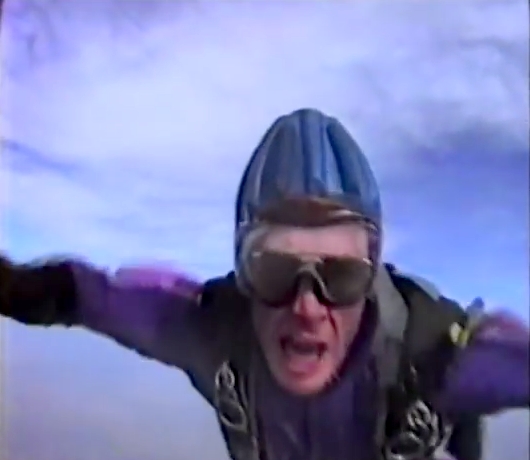 Dave Mustaine – cars, horse breeding, skydiving, and martial art
Heavy metal singer and guitarist Dave Mustaine enjoys driving fast in his 2004 Aston Martin Vanquish S. "It's one of those cars where you actually love it or you hate it. I loved it. It was a sexy car. The motor is pretty fierce," confessed Mustaine. The founder of Megadeth also owns a Mercedes-Benz CLS with a high-performance B11 Brabus kit; his wife drives a Mercedes-Benz CL500 AMG. The many hobbies explored over the years by the Megadeth frontman are horse breeding, skydiving, and martial art.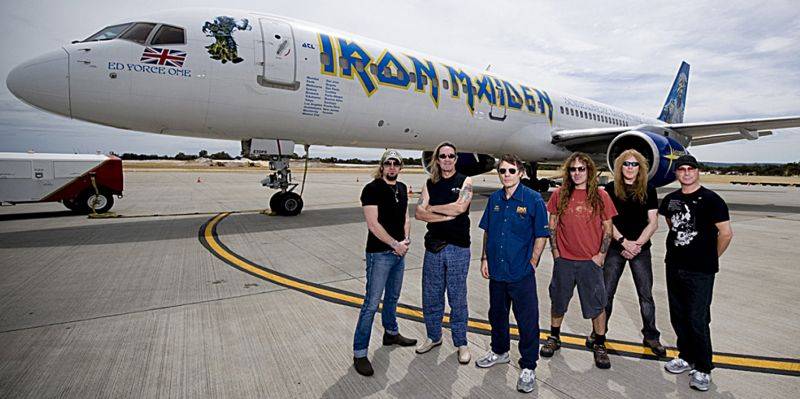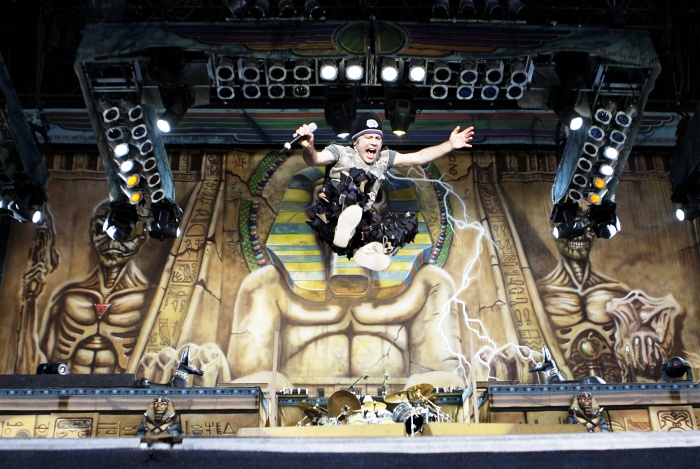 Bruce Dickinson – Ed Force One and a new meaning for "getting high"
The Iron Maiden heavy metal wild man is one of the most extraordinary figures in the rock world. Besides Iron Maiden, Dickinson is an accomplished commercial pilot, talented fencer, novelist and entrepreuneur (he runs an aircraft maintenance company). The grizzled old veteran has also launched the band's beer named "Trooper Ale". Piloted by Dickinson, Ed Force One customized Boeing 757 is used to transport Iron Maiden, the crew and tons of equipment when the band tours the world.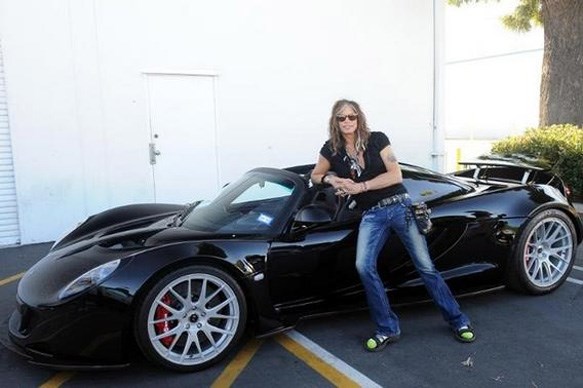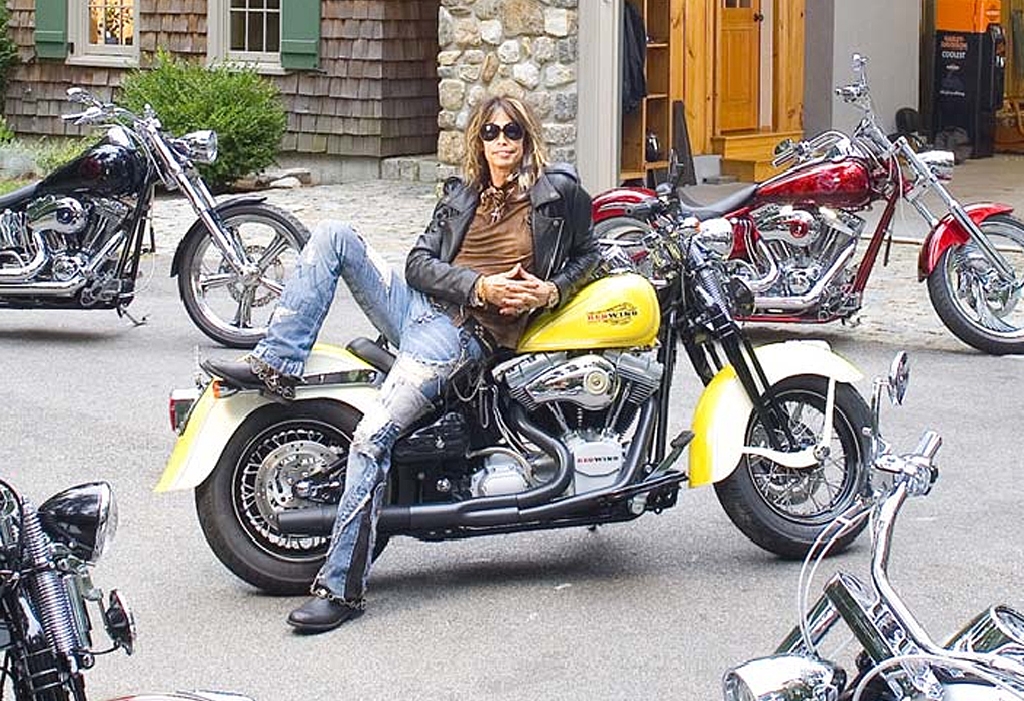 Steven Tyler – Motorcycles and supersports cars
Steven Tyler has been a long time motorcycle fan and riding enthusiast, so it was no surprise when he announced the launch of Dirico Motorcycles. Dirico's bikes are designed by Steven Tyler, engineered by Mark Dirico, and built by AC Custom Motorcycles in Manchester, New Hampshire.
About the new Dirico Motorcycles, Tyler said, "You get on one of these bikes and you can ride for days. These bikes are slick, rugged, and just damn cool. And they're amazing to look at," Tyler said about his motorcycle venture. Steven Tyler also participates in a variety of charity auctions involving motorcycles, including the Ride for Children charity. Steven is also friends with Paul Teutul from American Chopper fame.
In 2012, he bought one the world's fastest street legal convertible, a $1.1 million Hennessey Venom GT, which can propel to 100km/h in 2.6 seconds.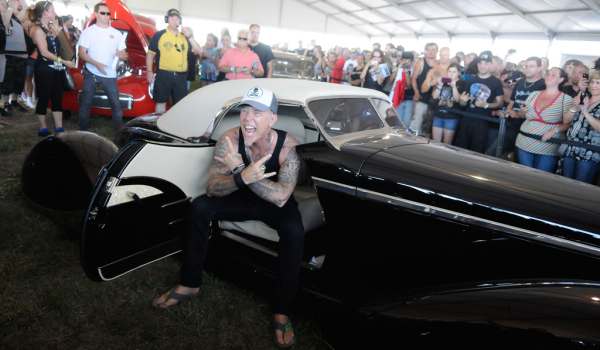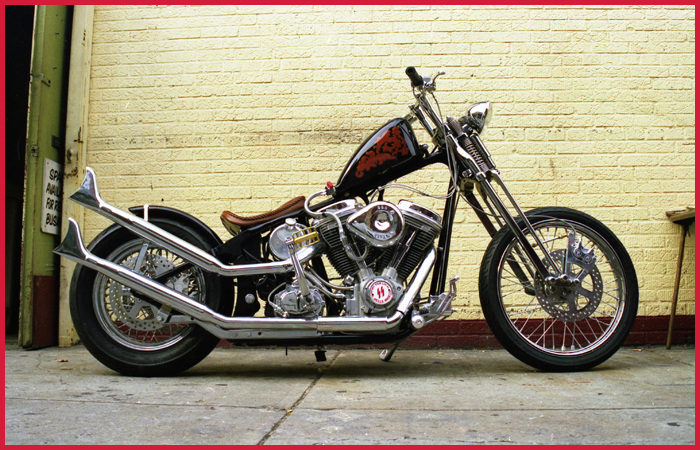 James Hetfield from Metallica – Cars, bikes and guitars are a cornerstone of his world
Along with skateboarding, snowboarding, water-skiing, jet-skiing, sketching, and hunting, Metallica's James Hetfield enjoys customizing cars and motorcycles in his garage. As a part of Orion Music And More Festival, Hetfield curated his own car and motorcycle show, which included "over 300 customs, hot rods, muscle cars and motorcycles" on display.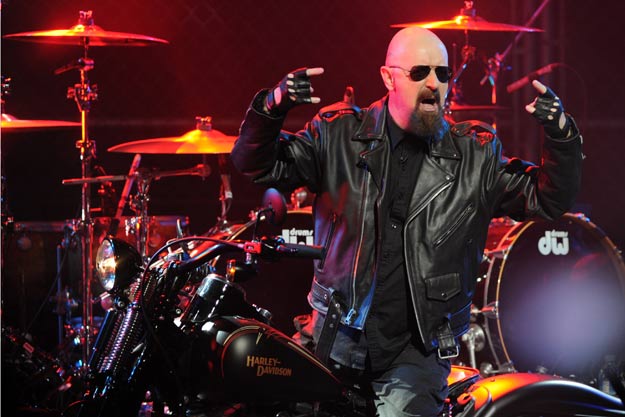 Rob Halford – Harley Davidson motorcycle
Although he didn't have a driver's license until the age of 38, the ageing Judas Priest frontman revealed that he has owned a variety of classic cars, including a 1970s Aston Martin DBS, a Mercury Cougar, a Chevrolet Corvette and his current daily driver is a 2006 Cadillac DTS. Halford often rides his beloved Harley Davidson motorcycle onstage. During a show in Toronto in 1991 and in 2011 in Brazil, Halford dressed in motorcycle leathers, as part of the show, fell off from his bike in zero mph accidents that left him with back or nose pains.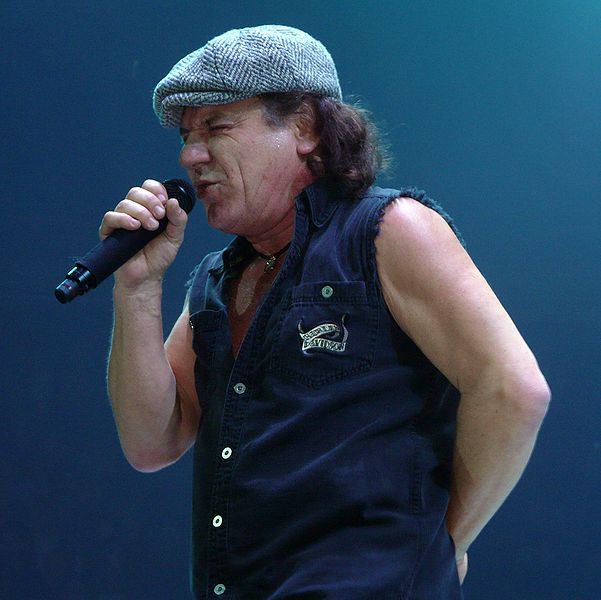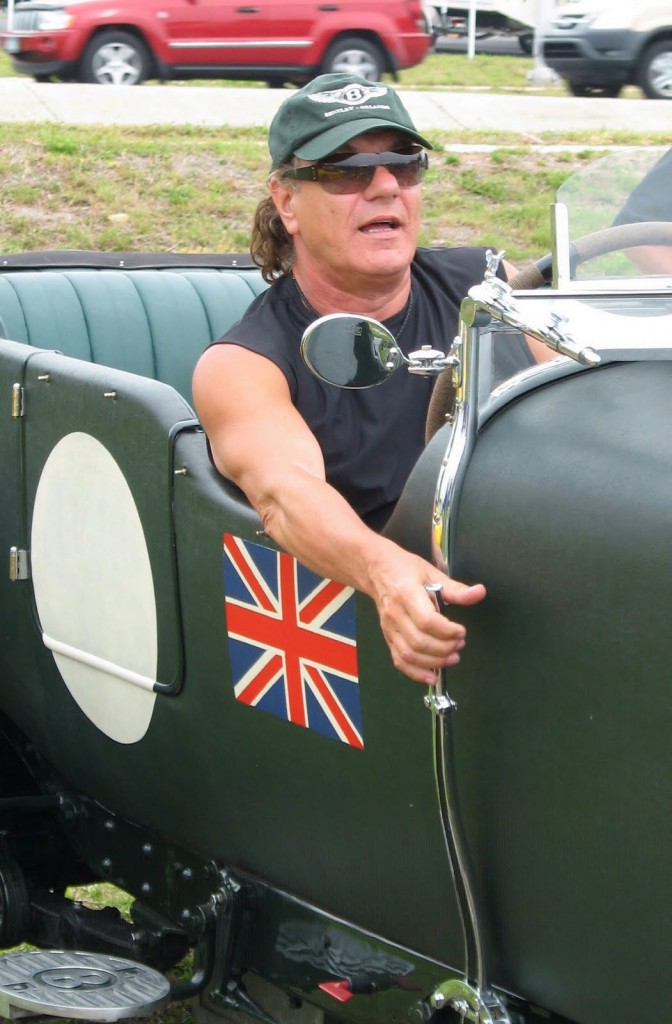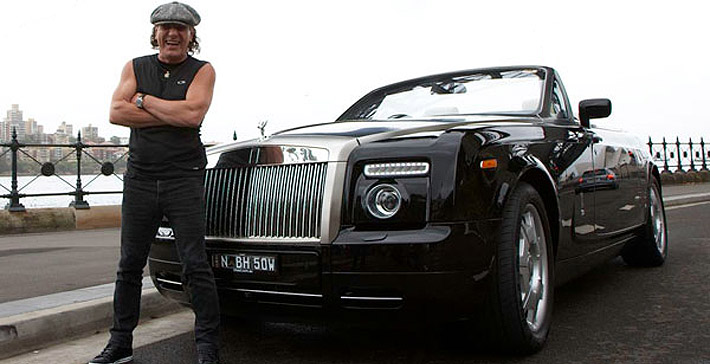 Brian Johnson from AC/DC – passion for cars and a fanatic of racing
Brian Johnson, the lead singer of AC/DC is a famous car and vintage racing enthusiast, owning a Royale RP-4, a Pilbeam MP84, an Audi R8, a Rolls Royce Phantom, a Fiat 500, an Audi Q7, a Plymouth Prowlera 1957, a Vespa 400 and a 1973 Citroen DS 23 Pallas. He enjoys driving his vintage race cars, which he races in vintage and historic races throughout the United States. His favorite car is a Rolls Royce Phantom. "I know you're supposed to have a chauffeur for a Rolls Royce but the trouble is the fun of it is driving it yourself. It's a wonderful feeling," says Johnson.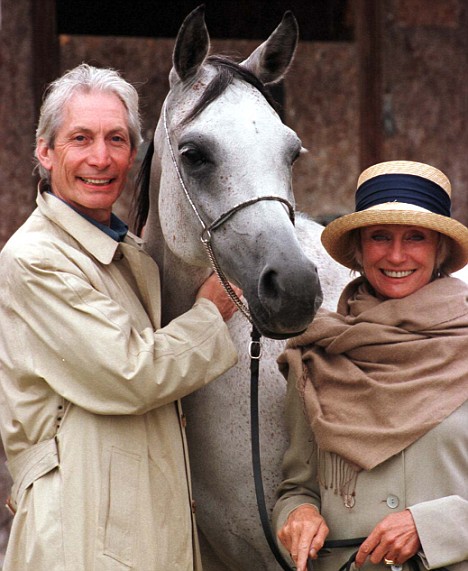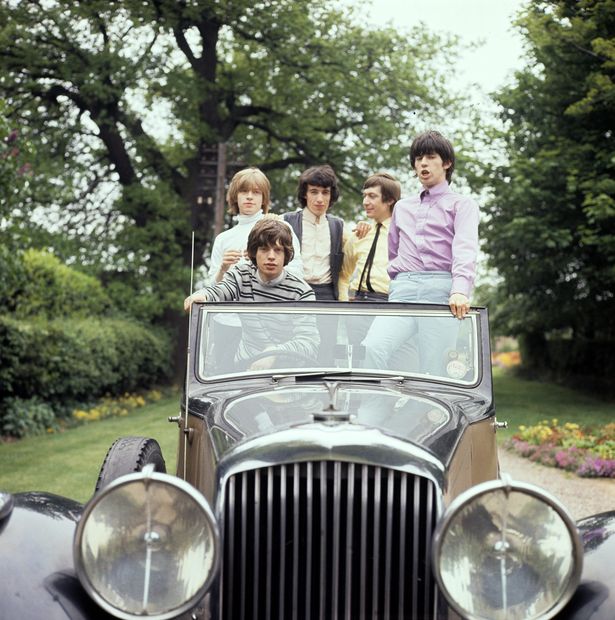 Charlie Watts from Rolling Stones – vintage cars collection & Arabian Horse Breeding
Rolling Stones drummer Charlie Watts never got his driver's license, but this fact was not an obstacle to maintain a collection of rare and vintage cars. For each car, he had suits tailored to match each of the jewel on four wheels. Watts also breeds Arabian horses.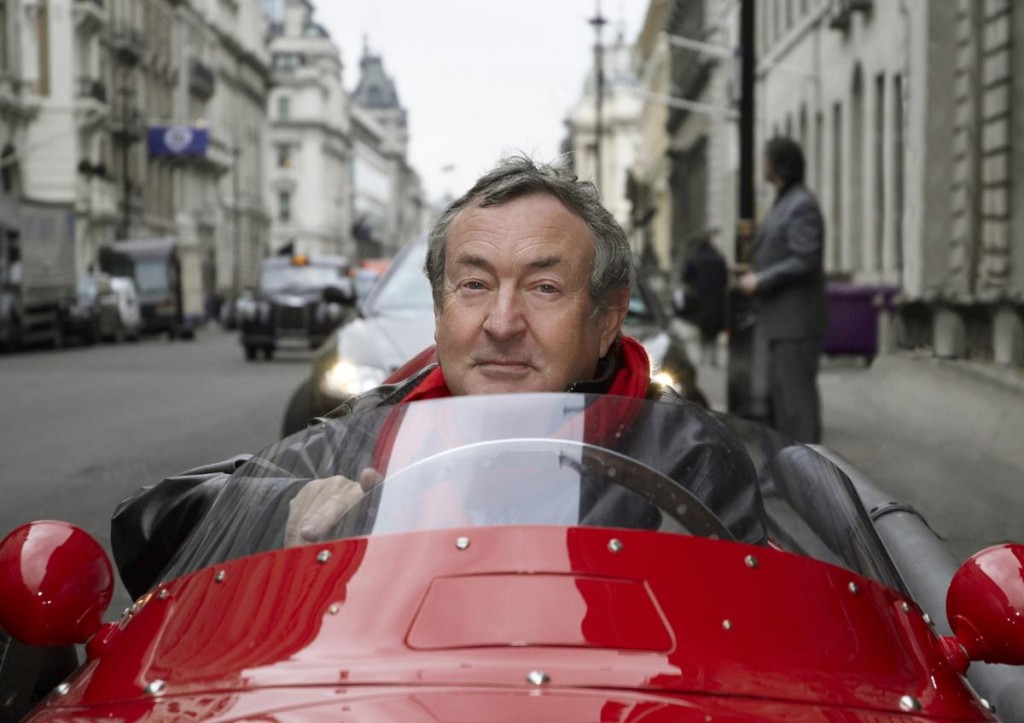 Nick Myson from Pink Floyd – Italian supersports cars collector
The Italian supersports cars collection owned by Pink Floyd's drummer includes cars with historical automotive significance. The notable models are a Maserati 250F, Ferrari 250 GTO (valued at $37,000,000), Bugatti T35, Ferrari 213 T3 Grand Prix Car, Ferrari F40, Ferrari Enzo, Porsche 962, McLaren F1 GTR, Aston Martin LM18, Ford Model T.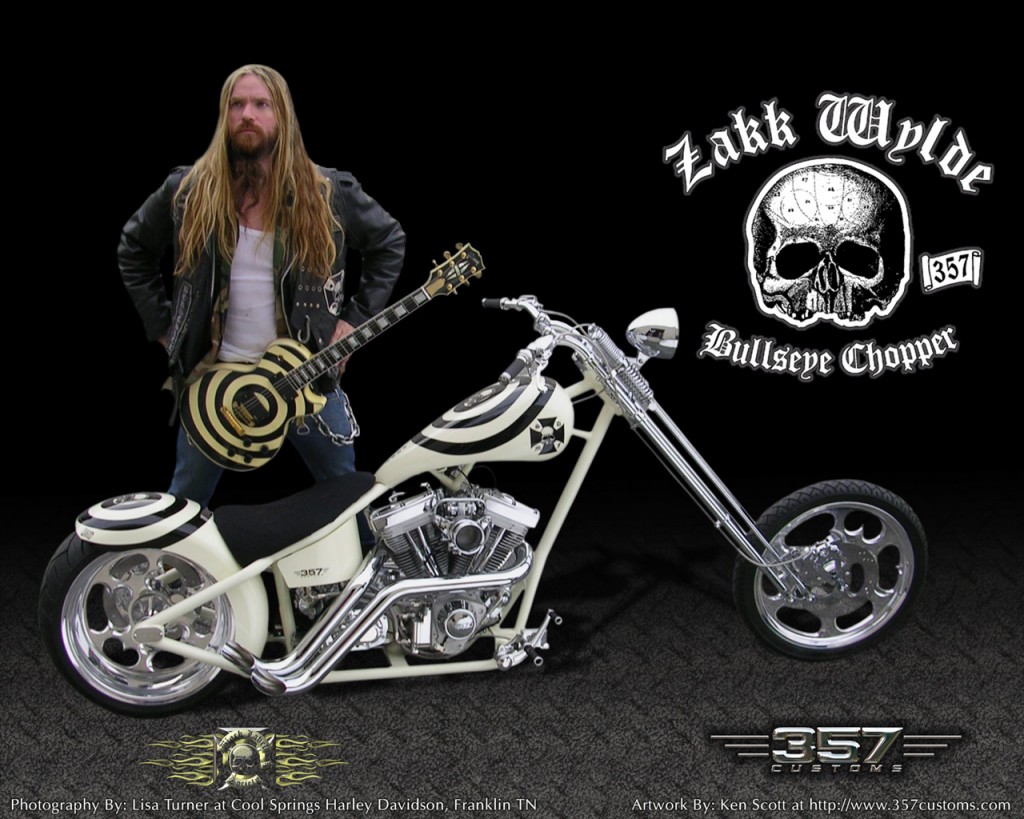 Zack Wild from Black Label Society – choppers and bikes
In 2004, OZZY OSBOURNE/BLACK LABEL SOCIETY guitarist Zakk Wylde and 357 Custom Choppers have joined forces to build a series of 9 custom choppers signed personally by Zakk himself with matching die-cast replicas. The Nine Custom Choppers are designed to reflect the styles of Wylde's famous guitar schemes. The Zakk Wylde Chopper Series is featuring nine individual designs of Zakk Wylde's choosing.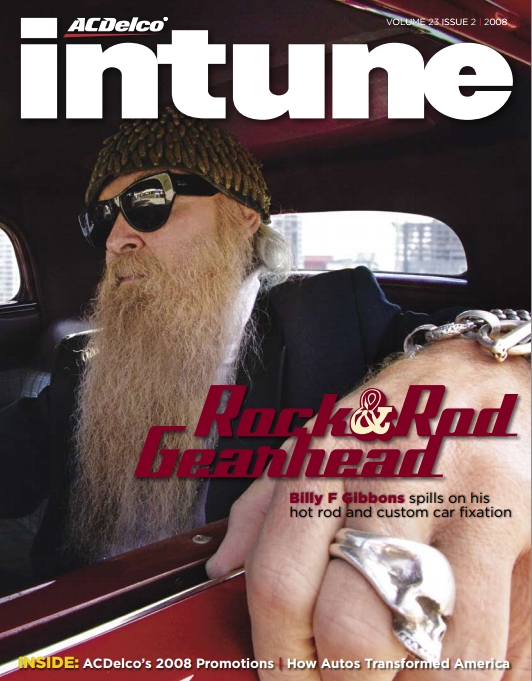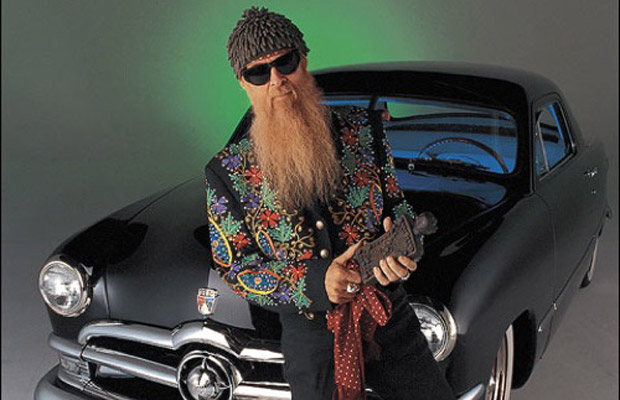 Billy F. Gibbons from ZZ Top – Completely custom hot rods
A car crazy, ZZ Top's guitarist Billy F. Gibbons has an impressive collection of custom hot rods in his garage. The highlights of the collection include: a 1948 Cadillac Series 62 CadZZilla, super-low 1962 Chevrolet Impala "Slampala", 1950 Ford Business Coupe, 1958 Ford Thunderbird "The Mexican Blackbird." CadZZilla is a very special car designed by Larry Erickson is part of the greater ZZ mythology.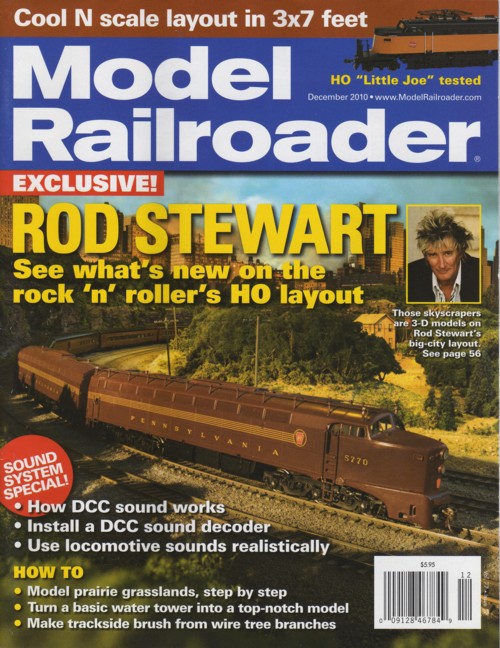 Rod Stewart – a model railway fanatic
A train hobbyist for over two decades, Rod Stewart has a complete replica of New York's Grand Central Station in his house. This translates into 100 feet of track, locomotives and carriages, skyscrapers and hundreds of passengers in 1940s dress. Stewart has dedicated almost the entire third floor of his sprawling Beverly Hills estate residence to a model train set. The level of craftsmanship is staggering. Trains also featured prominently in two of his most successful mid- period releases.
"I pity a man who doesn't have a hobby like this one? It's just the most supreme relaxation," explained Stewart. "Every person should have one hobby that really captures his interest," the singer added about his train modeling passion he's devoted decades of his life.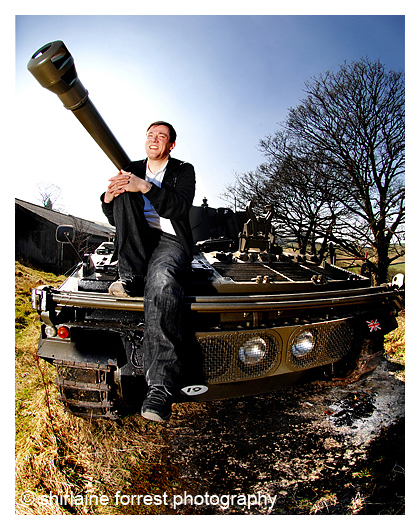 Stephen Morris – driving around in an army tank
Former Joy Division and New Order drummer Stephen Morris collects military vehicles. His affinity for surplus military vehicles translates into driving his tank collection around his farm. "…it is sort of think about it when you go on a rollercoaster it's a fear thing; you're frightened but you're excited at the same time, Stephen Morris told in an interview for electronicbeats. "It's a bit like that driving a tank, and the fact that you could destroy a lot of things by driving over them and somehow when you don't do it you feel very relieved. It's an adrenaline thing but it's a slow sort of adrenaline thing because they don't go very fast."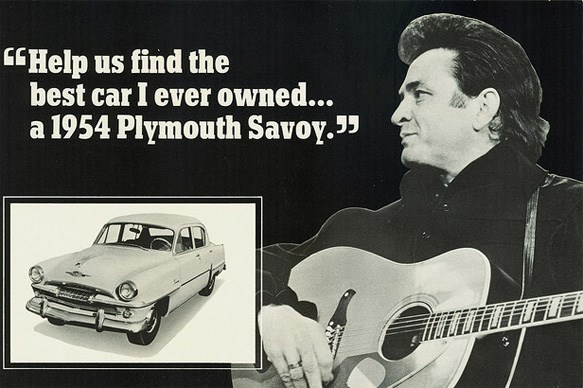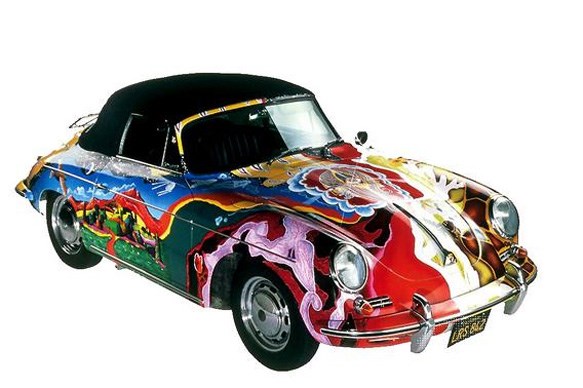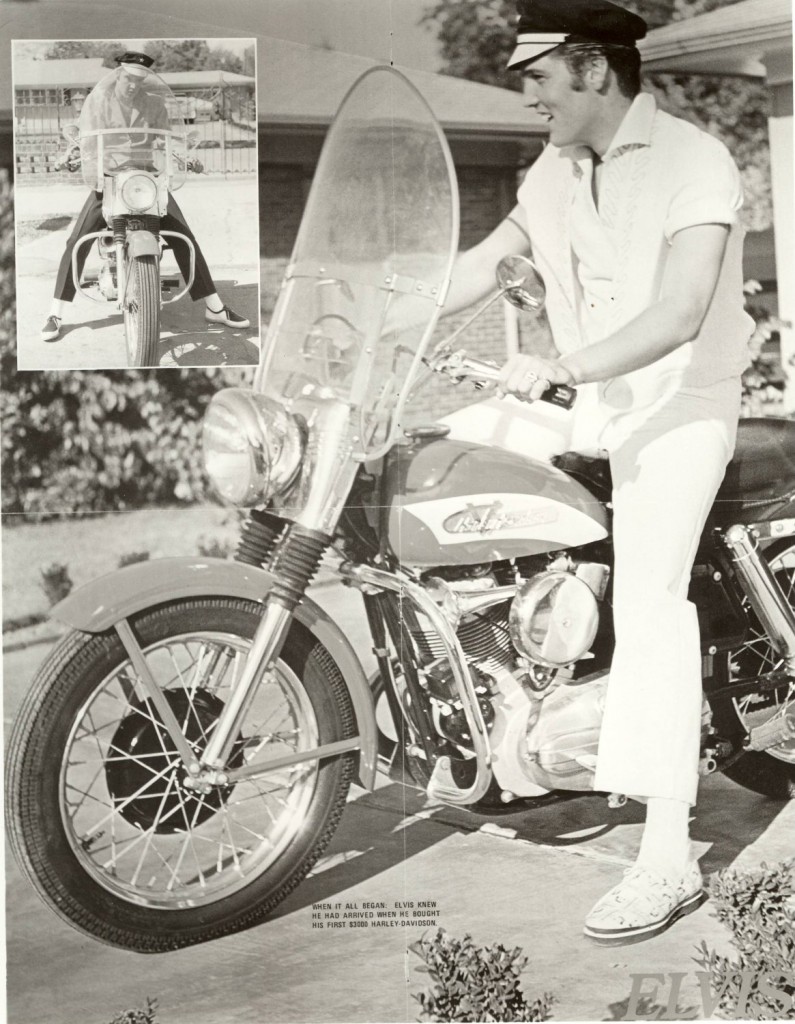 The list of rock star cars would not be interesting without mentioning the cars of Elvis Presley's 1975 Lincoln Continental, Janis Joplin's psychedelic, flower-power paint job on her Porsche 356, the 1954 Plymouth Savoy called by Johny Cash "the best car I ever owned," or the bespoke Ferrari SP12 EC commissioned by Eric Clapton.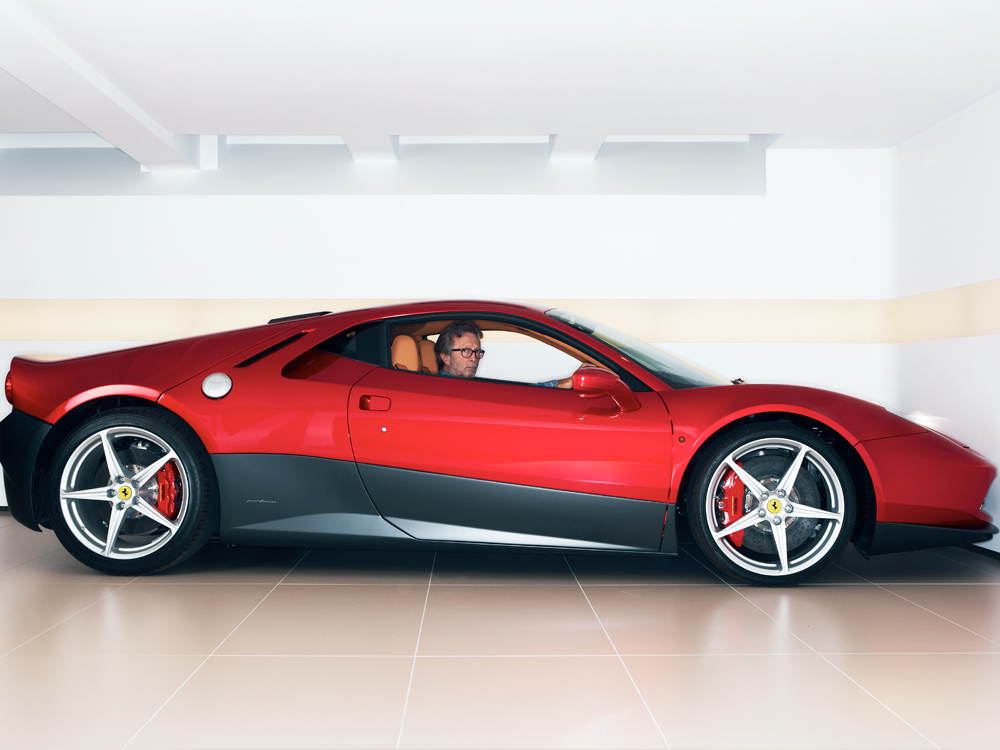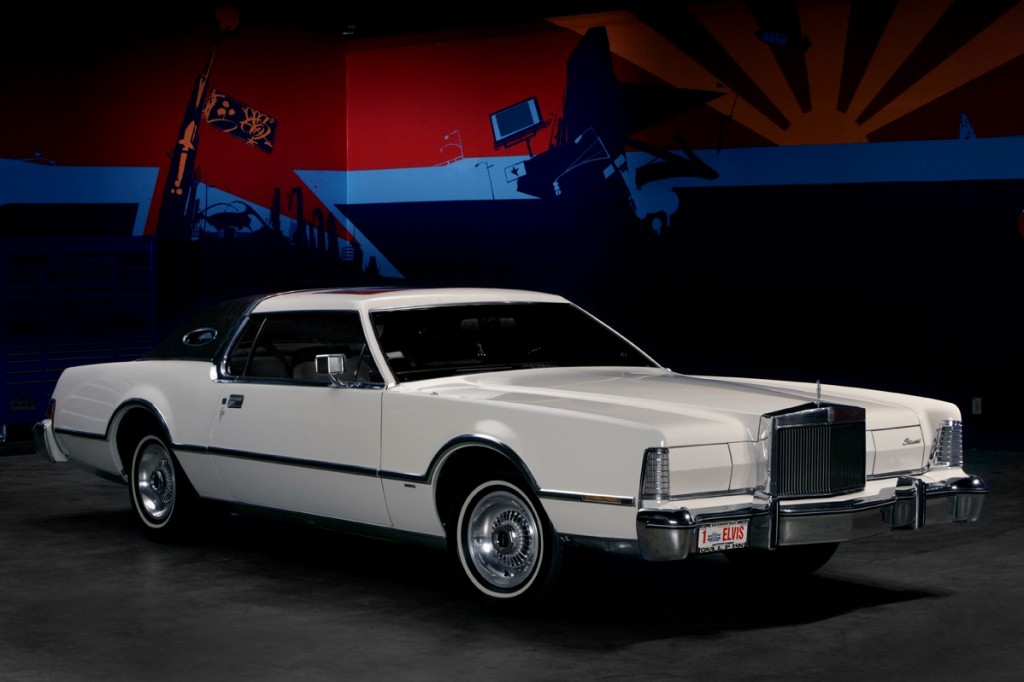 Rock stars drive vehicles that reflect their music. But the love for noisy engines transcends other media, being depicted on paper, frescoes, photography, or wood. Commissioned by many rock and motorcycle enthusiasts, Finnish artist Rauli Mard knows how deep a passion for everything related to engines can go.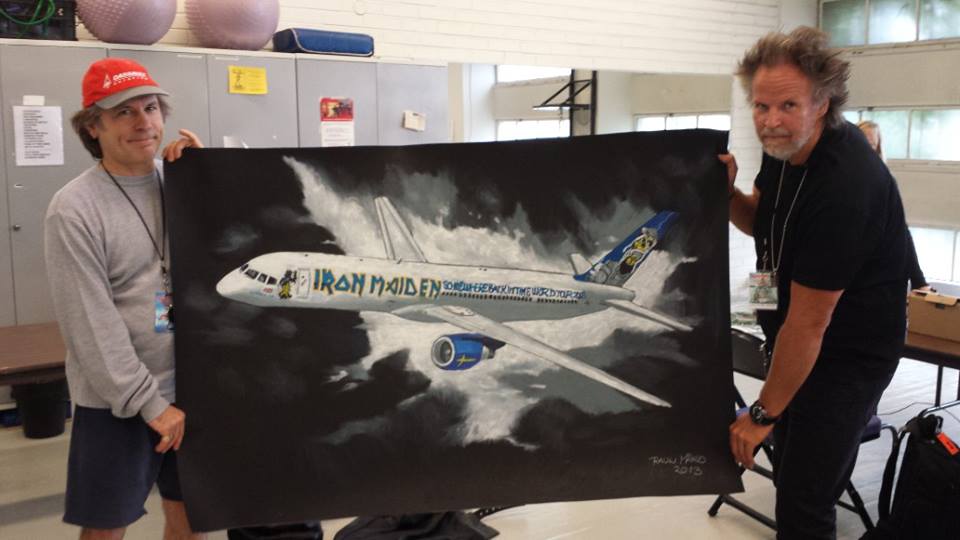 Photo above : Bruce Dickinson ( Iron Maiden ) and Rauli Mard
Photo above : James Heltfield ( Metallica ) and Rauli Mard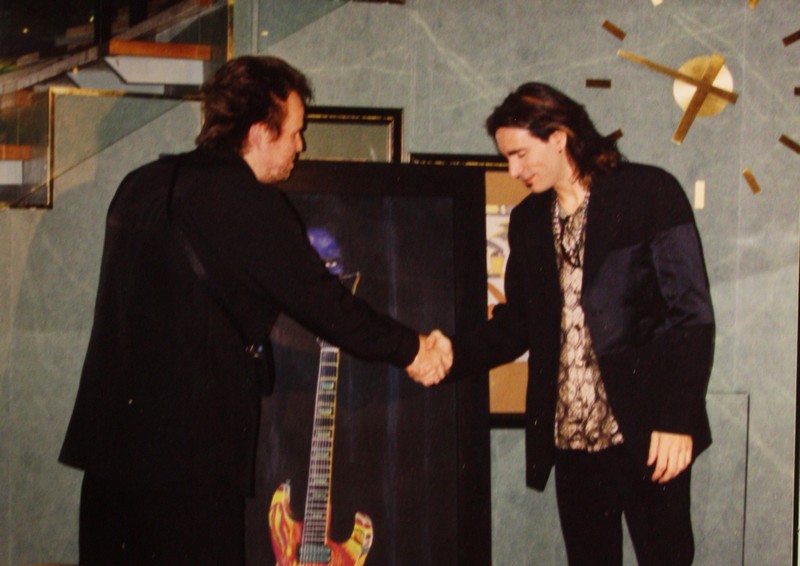 Photo above  : Rauli Mard and Steve Vai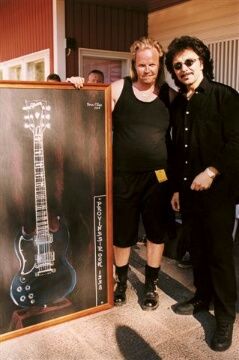 Photo above – Rauli Mard and Tony Iommi ( Black Sabbath )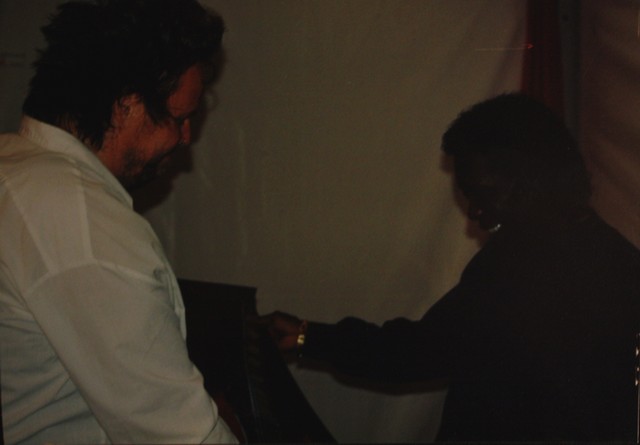 Photo above : Rauli Mard and Buddy Guy
When you are obsessed with the roar of your beauty beast, you put it as an icon in your living space. So, you have your eyes set on something wild and inspiring. The love affair with machines is a never-ending story. Like music reflecting the talent of the musicians, these monumental frescoes using heritage techniques emanate a great energy taking you where you've never been before. Take a look at some of Rauli Mard's  latest works and website eyecanseeit.com