Water Mobility Made in Italy.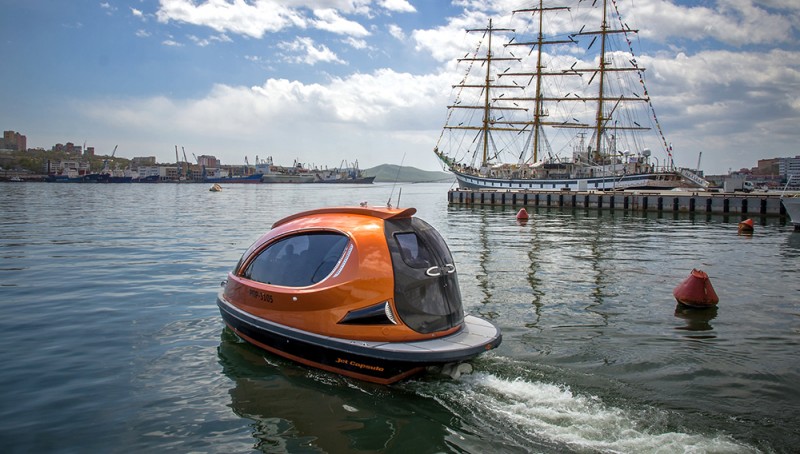 Italian designer Pierpaolo Lazzarini introduces ya new way to conceive the mobility on the water. This is the 2017 Jet Capsule and this is just the beginning, says The Super Jet Capsule team. The watercraft is born from the original draft of a team of engineers and designers working three years.
The highly advantageous weight/ power ratio, unique to a transport/ pleasure boat, enables the jet capsule to reach a top speed range from 20 to 35 knots, depending on the engine configuration. The classic Jet Capsule is equipped with automatic sliding doors, roof ladder, photochromic windows, sunroof, toilet/services room, pilot cabin, private jet armchairs, classic interior wood, air conditioning and many other features…
Measuring more than 24 feet in length and 11 feet in width, the watercraft is completely customizable. The cabin can be fit with beds, bathroom, kitchenette, or use the space as a tender.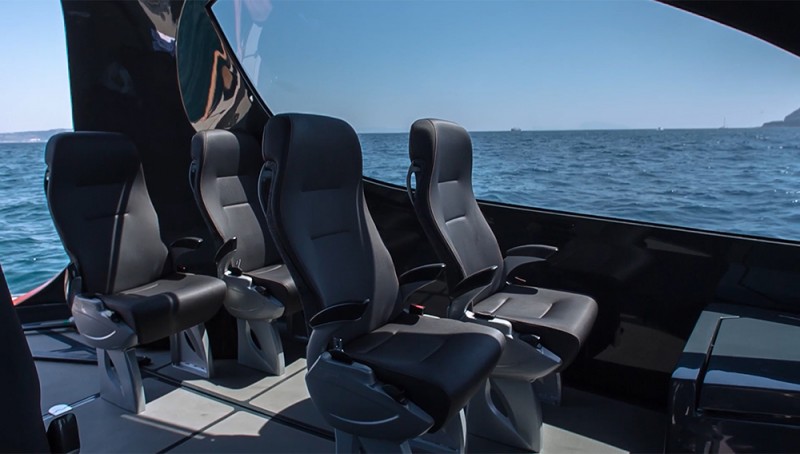 The Angel Jet Capsule customization package offers the comfort of a yacht in a 25Ft boat – the perfect combination if you are planning to live in your capsule. Personal transforming sunbathing, Led ultra illuminating system, D spec layout, this are just few pieces that makes the Jet Capsule
the first living mini yacht.
The Private Jet Capsule options include twin engines +electric, dual idrojet propulsion, rear semi/automatic sliding doors, photochromic windows, sunroof, toilet/services room, pilot cabin, private jet armchairs, air conditioner. These are just some details of the first 25ft Private Jet.
The builder's portfolio includes the P547 Armoured capsule with reinforced chassis and bulletproof shields. In base of the customer needs, the vessel can be setted with any kind of defense/attack/patrol equipment.
There is also a Party Version with two big soobwoofers located on the top of the roof which allows the transport of different water sport facilities. Thanks to dual jet pumps, the pilot can use the fly board and pilot the Jet Caspule at the same time.