Ao Yun, the new Chinese wine from Estates & Wines, produced in the foothills of the Himalayas, unveils first vintage.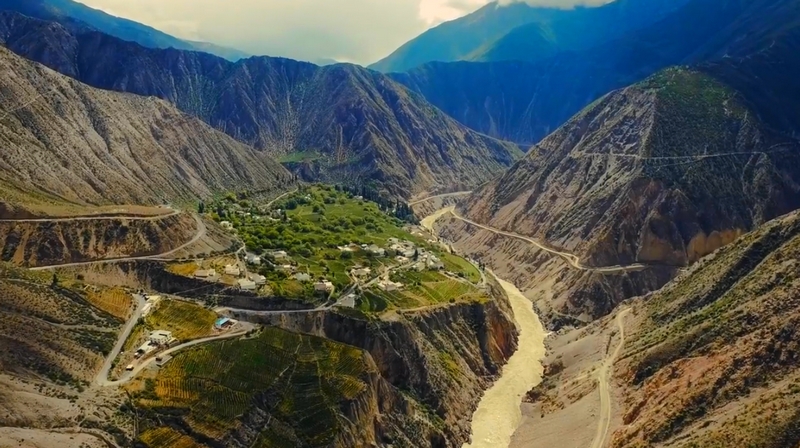 The name of the Ao Yung's wine means "flying above the clouds", a reference to the clouds that cap the summits of the Himalayan mountains, the region of provenence of the wine. The vineyards, which rise to altitudes up to 2,600 meters at the foot of the sacred Meili Mountain, are situated in
Yunnan province, near the legendary city of Shangri-La on the edge of the Himalayas.
This year, Ao Yun wine, the fruit of an ambitious venture initiated by Christophe Navarre, Chairman and Chief Executive Officer of Moët Hennessy, finally unveils first vintage.
"Reinventing the concept of luxury, the estate's first wine, the 2013 vintage, is a truly exceptional and rare experience," explained LVMH.
Christophe Navarre created a new winery in a virgin terroir where vineyards had never before been planted. With its fantastic potential, rich culture and breathtaking landscapes, the Yunnan region in the Himalayan foothills was the ideal location for this initiative. Some 300 hectares of vines
were planted by Chinese authorities in 2002. Moët Hennessy and estate director Maxence Dulou embarked on the bold challenge of developing a French grape variety that had never been grown at 2,600 meters.
The location in North Yunnan, on the banks of the Mekong, is an area that enjoys intense sunlight and very cool nights given the altitude, enabling cabernet sauvignon to reveal the best of this unique terroir.