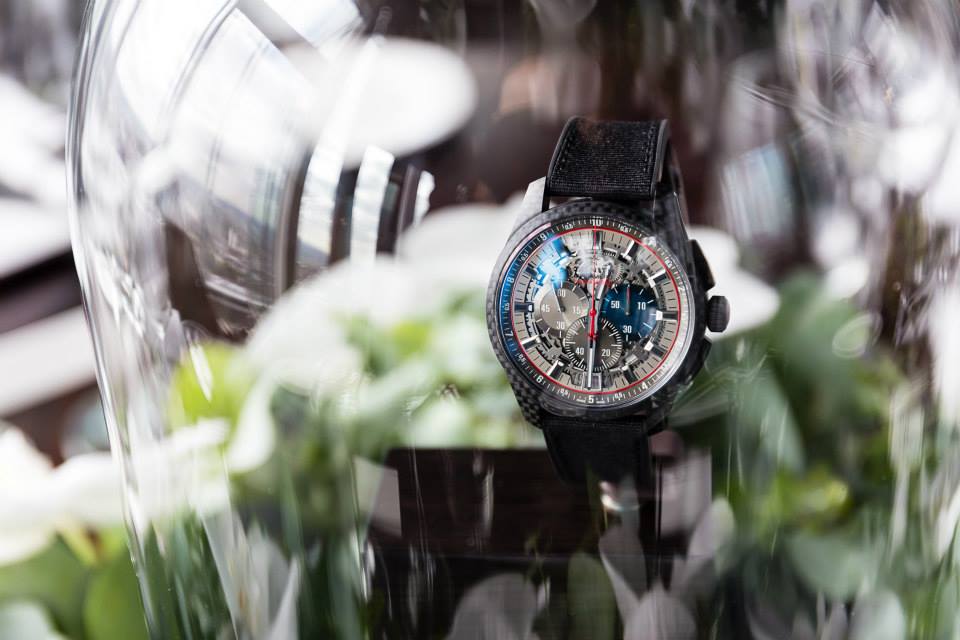 Swiss watch brand Zenith's new limited edition El Primero Lightweight is the embodiment of cutting-edge chronograph technology in the 21st
Century. The timepiecs impresses by its edgy design and by the light feel that ensures it lives up to its name.
Zenith unveiled the brand-new El Primero Lightweight during an exclusive lunch at one of the most iconic buildings in the heart of London
near the Tower Bridge, The Shard. Jean-Frédéric Dufour, CEO and President of Zenith, presented the new model.
Boasting a titanium and silicon movement with an ultra-sporty carbon case, construction of this exquisite timepiece takes an average of nine months. Throughout this period, an extraordinary 2,500 processes are performed using approximately 300 pairs of hands.With only 100 units of this precision-made piece available, it is sure to be a highly-coveted accessory.
In England, the innovative high-tech El Primero Lightweight timepiece will be available exclusively at Harrods.