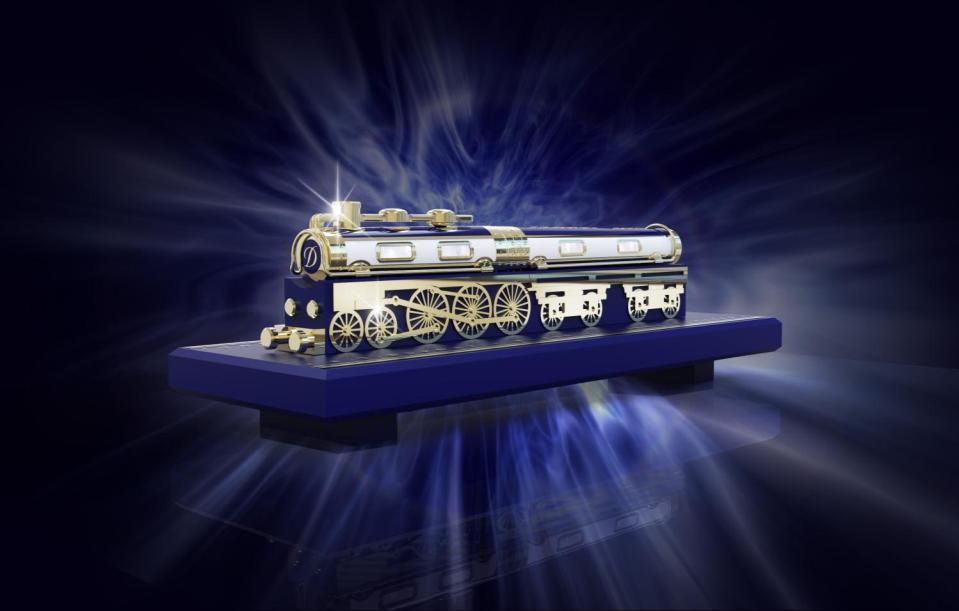 The famous Orient Express luxury train has inspired numerous writers, such as Agatha Christie, Paul Morand or Paul Valéry, and has also been used as the backdrop for a host of movies. S.T. Dupont pays tribute to that most famous and mythical of trains with a limited edition of exceptional writing sets representing the mythical train and an exclusive lighter both in blue and white lacquer with white solid gold finishes.
Inaugurated in 1883 under the name of "Express of East", Orient Express connects Paris to Constantinople, serving several European capitals along the way. It is an emblem of the industrial revolution, but has also become a symbol of freedom and modernity. In the 1920s, the Orient Express became the preferred transport of Europe's crowned heads, aristocrats and celebrities, and was dubbed "The Train of Kings, the King of Trains".
All decorative elements of the ORIENT-EXPRESS collection pay homage to the mythical train: the colors of the carriages, its handles or chassis, the stained glass window, the chimney and even the ORIENT-EXPRESS typography signature.
The central medallion of the S.T. Dupont Orient-Express lighter is made in solid white gold and set with 129 white diamonds of 1.46 carats. Equipped with a 18-carats white-gold nib, the fountain pen is decorated with 8 pieces of white mother of pearl inlay. Inspired by the Orient Express chimney, the solid white-gold clip of the fountain pen carries 71 white diamonds. The Diamond Collection is numbered out of 28 pieces throughout the world.
S.T. Dupont Orient Express includes also a Prestige and a Premium line. The Prestige collection is numbered out of 1883, in reference to the train's year of inauguration. Composed of pens, a lighter and cufflinks, the Premium Collection is edited in 1883 pieces.