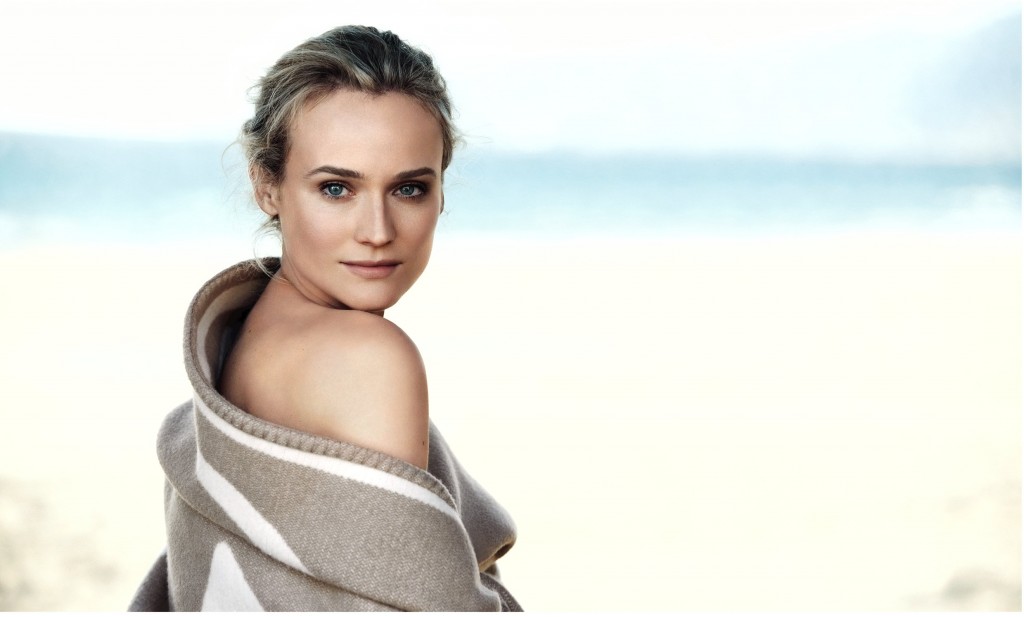 The French luxury house of Chanel unveiled the first video of the campaign with German actress and Chanel's ambassador Diane Kruger (born Diane Heidkrüger; 15 July 1976), entitled "Where Beauty Begins." The video is the frist part of a campaign for Chanel's new face care products – Le Jour (Day), La Nuit (Night) and Le Weekend, designed to restore and strengthen skin by adapting to the natural pace of modern life.
"The elegance and subtlety of Chanel and the Chanel woman have always inspired me," said Kruger, speaking entirely in French. With a sultry red lip, loose curls, a bright and flawless complexion, Diane was filmed in different settings, from a city to a secret beach, and behind the wheel of a historic convertible.
"I believe that beauty is not skin deep. I think beauty is something that you earn. It's a question of curiosity, culture, a certain strength of character. I think that Chanel is attempting a new skincare approach. It's very scientific, of course, but these are products adapted to woman today. "
Watch the interview with Diane Kruger, face of CHANEL Skincare.