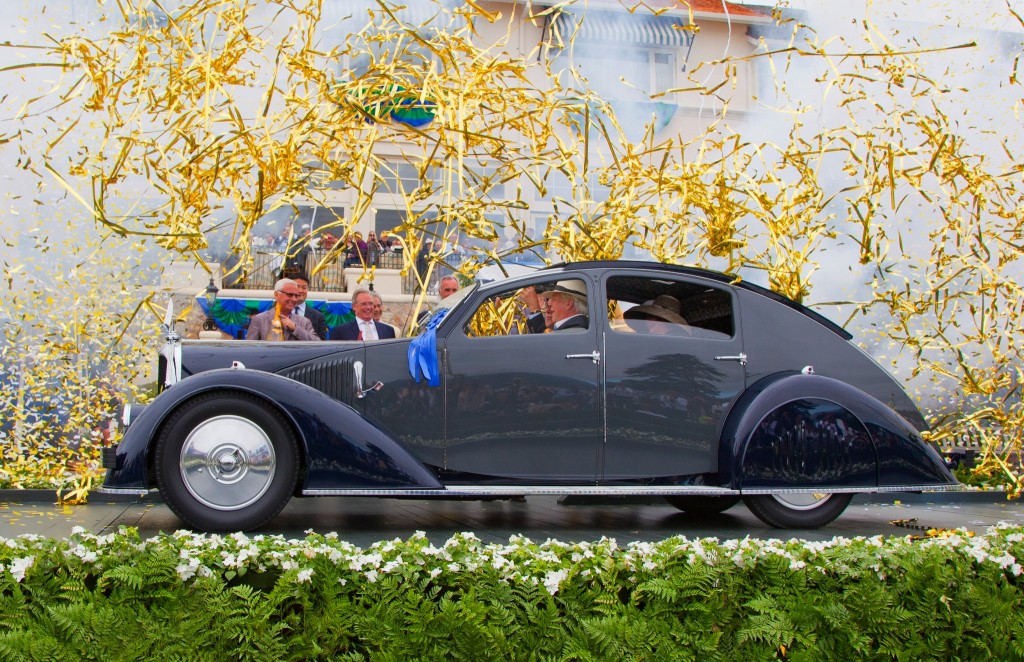 Only the most beautiful and rare cars are invited to appear on the famed 18th fairway of Pebble Beach Golf Links, and connoisseurs of art and style flock to see these masterpieces. First conducted in 1950, Pebble Beach Concours d' Elegance has grown to be one of the world's premier celebration of the historic automobile. The Concours is not a contest of speed, but of excellence. Automobiles and motorcycles are judged for their historical accuracy, their technical merit and their style—and the best garner reward and recognition.
The 2013 Pebble Beach Concours d'Elegance (August 18) will feature the following marques and special classes: Lincoln Custom Coachwork, Vanvooren Coachwork, Simplex, Aston Martin Centennial, Lamborghini, Porsche 911, BMW 507, and French Motorcycles.
The annual Pebble Beach Concours d' Elegance, which has raised over $16 million for charity, includes a series of related events, such as the Pebble Beach Tour d'Elegance presented by Rolex, Pebble Beach RetroAuto, Pebble Beach Motoring Classic and the Pebble Beach Auction presented by Gooding & Company.
For the first time in 10 years, the Pebble Beach Tour d'Elegance Presented by Rolex will include a lap around the track at Mazda Raceway Laguna Seca. The Tour also traverses the nearby mountains and canyons of Carmel Valley, pauses for a time in charming Carmel-by-the-Sea, and encompasses two of the ten "Top Coastal Drives in North America" as cited by MSN—the famed 17-Mile Drive through Pebble Beach Resorts and the section of Highway 1 from Carmel to Big Sur.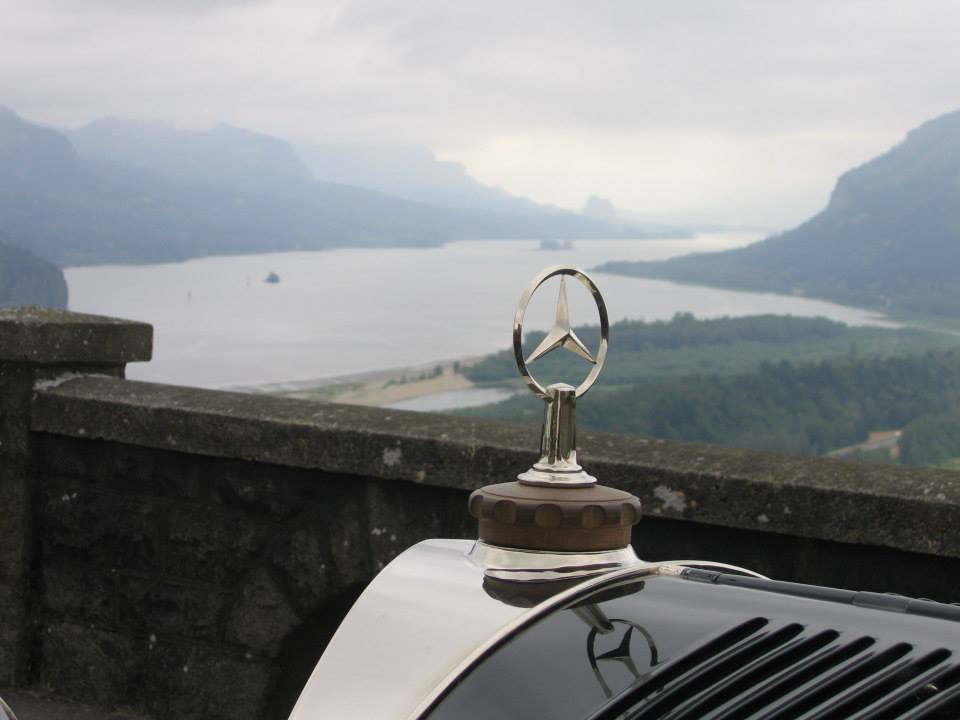 The Pebble Beach Tour d'Elegance is an annual driving event that is directly linked to the Pebble Beach Concours d' Elegance. If two vehicles tie in class competition at the Pebble Beach Concours, the vehicle that has successfully completed the Tour d'Elegance gets the nod.
The Tour highlights the early history and significance of Pebble Beach, and its ties to the automobile. Even before there was a world-famous golf resort in the area, there was 17-Mile Drive, which people would trace at their leisure. After World War II, the Del Monte Lodge at Pebble Beach played host to the first true postwar road races held on the West Coast—the Pebble Beach Road Races—and paired them with the Pebble Beach Concours d'Elegance, the event that has spurred much of the modern concours movement.
When Del Monte Forest proved to be too dangerous, a track was built in Laguna Seca to host the Pebble Beach races, which were renamed the Pebble Beach at Laguna Seca National Championship Sports Car Road Races. The schedule for the Pebble Beach Concours d'Elegance and events at the track eventually separated, but since 1973 the Pebble Beach Concours has been paired with historic races at Mazda Raceway Laguna Seca. Today, these races—now called the Rolex Monterey Motorsports Reunion—serve as another strong draw for car enthusiasts, and some cars compete in both events.
"It will be great to have Concours cars circling the historic raceway once again," says Pebble Beach Tour d'Elegance Director Sean Jacobs. "I think many enthusiasts will enjoy the rare opportunity to see not only race cars but even touring cars—such as the Packards, Lincolns, and Duesenbergs, all with wheelbases over 140 inches long—navigating the tight turns of the track."