Beverly Hills: Breguet makes Rodeo Drive whirl.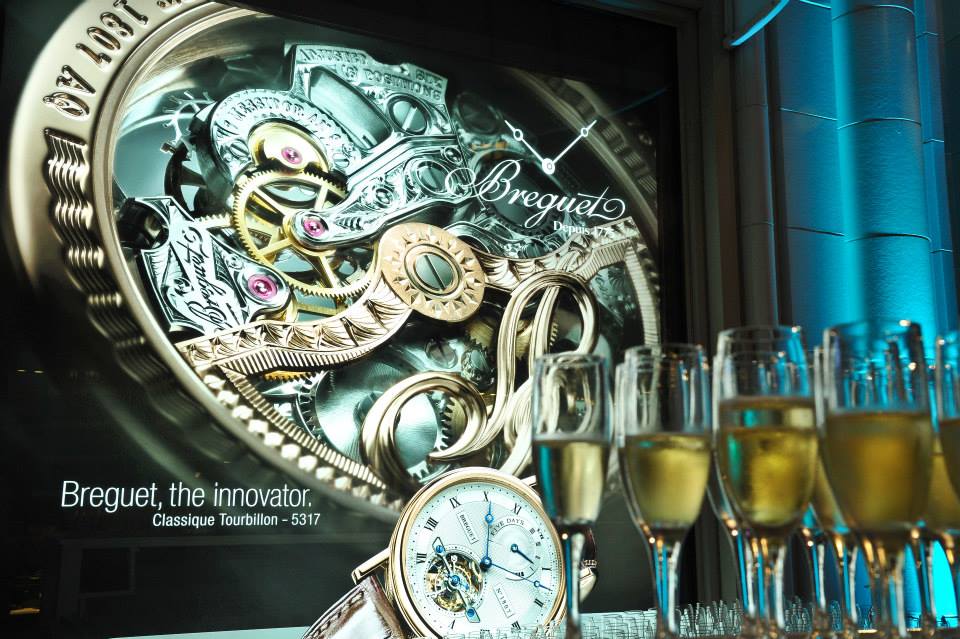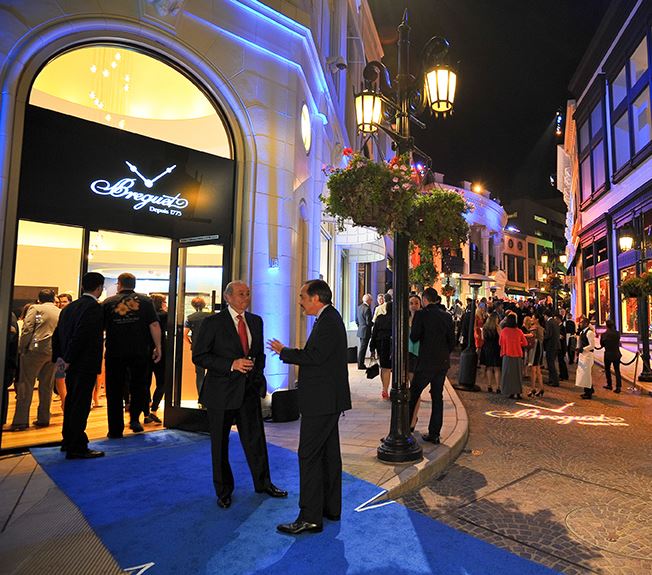 Luxury watch brand, Breguet, reopened its doors to the Beverly Hills boutique after a major renovation. Opened in 2006, Breguet Boutique Beverly Hills is located at the heart of Rodeo Drive and is the first store in the U.S. to be outfitted with the brand's new retail concept. The contemporary look of decorative frosted glass is enhanced by guilloche designs in tribute to an art form first introduced on watch dials by the brand's founder, Abraham-Louis Breguet (A.-L. Breguet).
It also prominently displays the Blue Breguet Hands, a universal signature of a prestigious timepiece. In addition to the interior renovations, a specialty clock was installed on the facade of the building. The clock is a replica of the Classique Tourbillon model 3357 which is based on the original Tourbillon design from 1801.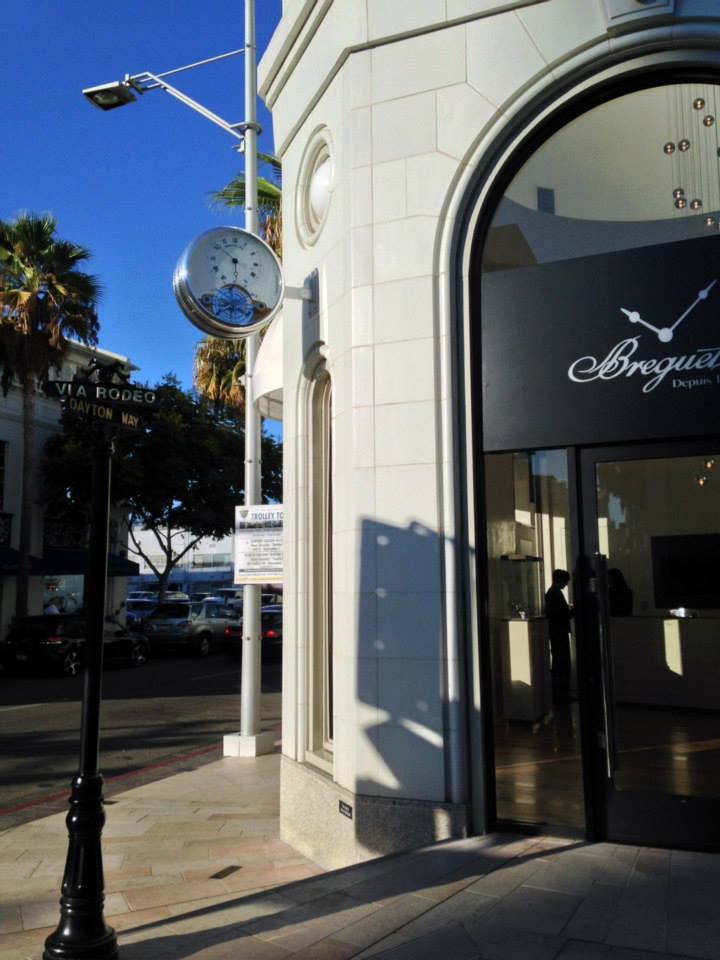 The opening also marked the U.S. launch of the global traveling exhibition, "Breguet the Innovator. Inventor of the Tourbillon," which will be on display at the Beverly Hills boutique through Saturday, October 19th. First unveiled in Geneva at the start of 2013, the exhibition showcases a retrospective of the most iconic mechanism ever created in modern watchmaking.
Lauded as the father of contemporary horology, A.-L. Breguet was awarded the patent for the Tourbillon on June 26, 1801. This revolutionary invention, which neutralized the effects of gravity in pocket watches, provided incredible precision in mechanical timepieces. The tourbillon is considered an engineering feat which cemented the illustrious watchmaker's standing as one of the most innovative figures of all time.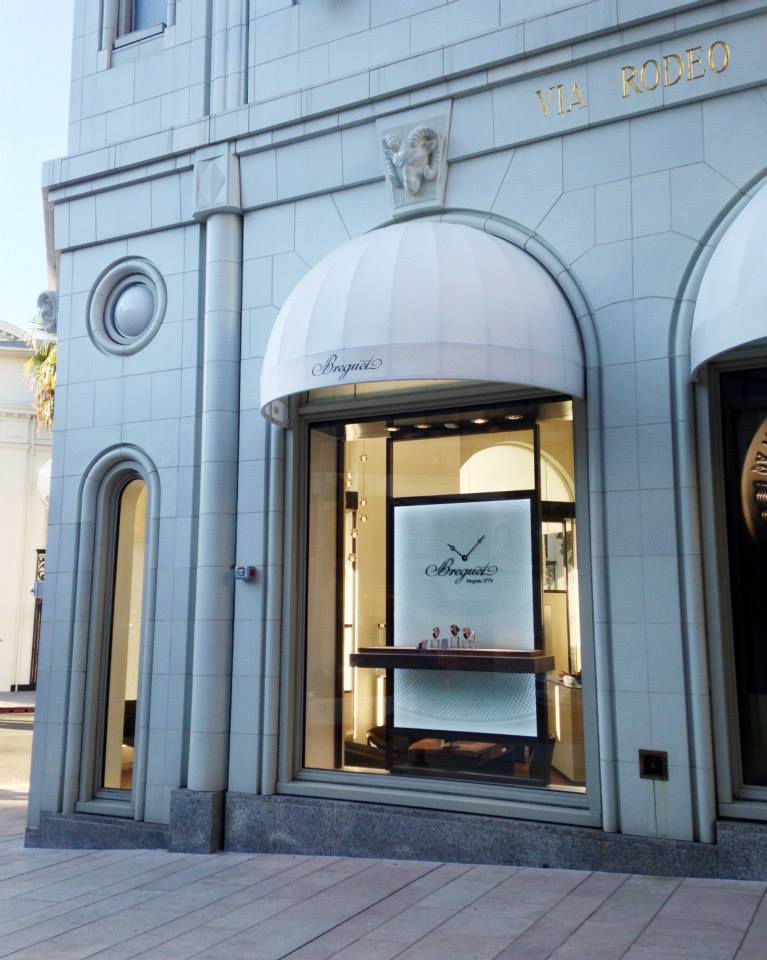 Among the priceless historic timepieces on display in the exhibition will be a tourbillon repeater chronometer from 1812, a legendary perpetuelle pocket watch with "a toc" quarter repeater known as the "No. 5," and an antique tourbillon movement. The exhibition will be accompanied by one of largest contemporary collections of tourbillon timepieces in the world, including a rare Breguet tourbillon pocket watch and the ultra-thin tourbillon introduced this year.