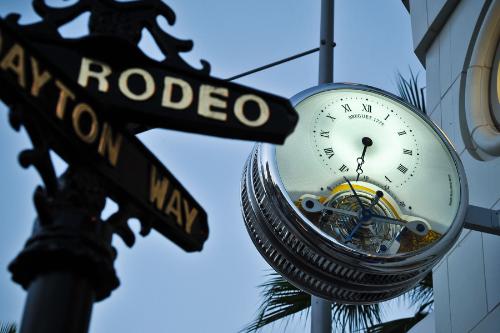 Around the world, the retail market rebounded in the first half of the year, with international and luxury brands expanding to new markets and high street properties growing in popularity, according to a new report from Colliers International. The 2013 Global Retail Highlights Report indicates increasing sales around the world, growing rents in highly coveted locations, and rising demand for retail presence in key tourist destinations.
Around the world, Colliers retail property market analysis shows retail rents are most expensive on high streets in New York, London and Hong Kong. Top five rents include:
New York, Fifth Avenue—$3,052
Hong Kong, Queen's Road Central—$2,087
Hong Kong, Canton Road, Tsim Sha Tsui—$1,994
New York, Madison Avenue—$1,325
London, Old Bond Street—$1,223.
Colliers market experts point to several key retail property market trends in the global commercial real estate industry for the first half of 2013:
Tourism Drives Retail Sales in Hong Kong:
Despite slow economic growth in China, tourist spending has helped maintain retail sales volume. In just three months, more than 12 million visitors flocked to Hong Kong, an 11.8 percent increase versus the same time frame in 2012. Further, nearly nine million of those came from mainland China. As international retailers expand to Hong Kong, the flurry of business has contributed to rising rents, forcing some retailers to second-tier streets.
Luxury and International Brands Expand in Australia and Brazil: Australia's central business districts (CBD) in Sydney and Melbourne have been revived with many major international brands such as Zara, Apple and Topshop, along with luxury retailers. The largest development, The Emporium in Melbourne's CBD, will have space for nearly 200 new retailers. Pitt Street Mall in Sydney's CBD is actually ranked as having the ninth most expensive rent globally. Similarly in Brazil, many retailers planned expansions based on a nearly nine percent year-over-year sales growth in 2012, but that trend has not continued in 2013. The Brazilian Association of Franchising reports 122 new retail centers will be built in the next five years. Already the most expensive in Latin America, Brazil's high street rents will continue to climb, with roughly 15 percent growth over 2012 in Sao Paulo.
Online Shopping Gains Popularity in the UK: Online shopping is on the rise throughout the United Kingdom, but in London, retailers are realizing the importance of keeping a brick-and-mortar presence in key retail destinations. Demand for flagship space continues to outpace supply, resulting in retail growth on the city's outskirts, including core West End locations such as Regent Street, Dover Street and South Moulton Street, where year-over-year rents have grown up to 20 percent.
U.S. High Street Rents Continue to Climb: Popular retail destinations in major metro areas are seeing big increases in rents. In New York, rents on Fifth Avenue increased by 11 percent from the previous year— the most expensive in the world at $3,052 per square foot. In Las Vegas, rents on the Boulevard increased by 25 percent.
"We're seeing luxury brands build a strong presence in sought-after shopping districts like Pitt Street Mall in Sydney and Regent Street in London, while international brands are opening new flagship stores in high-traffic locations,"  said Solomon Ets-Hokin, Chair of Retail Services at Colliers International. "Many well-recognized brands, such as Apple, Zara, Topshop and Victoria's Secret, are taking advantage of increased consumer spending, especially among tourists. In the U.S., Philadelphia's Walnut Street emerged as a surprise with the fastest-rising rent in the nation, growing nearly 34 percent in the past year. Further, in emerging markets in Peru and Colombia, sustained growth of the middle class has significantly impacted retail sales and rising rents in shopping centers."