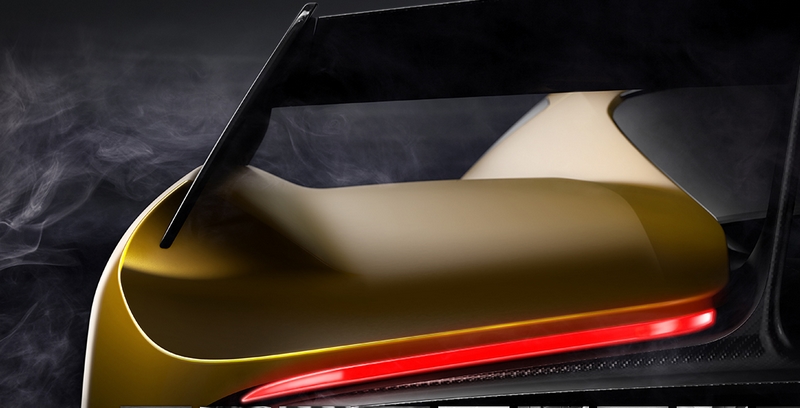 Fittipaldi Motors presents the first of a series of cars born from the mind of iconic world champion driver and two time Indy 500 winner, Emerson Fittipaldi. His sole mission was to apply all his track knowledge on creating a new experience that will elevate the driving ability of all super car enthusiasts from around the world.
The car is being developed in collaboration with Pininfarina and HWA, and will also be available in the Gran Turismo series, the Sony PlayStation racing franchise.
The Fittipaldi EF7 Vision Gran Turismo by Pininfarina EF7 will be presented March 7th 2017 at the Geneva International Motor Show – Pininfarina stand.
Emerson Fittipaldi, the semi-retired Brazilian automobile racing driver who won both the Formula One World Championship and the Indianapolis 500 twice each and the CART championship once.
Moving up from Formula Two, Fittipaldi made his race debut for Team Lotus as a third driver at the 1970 British Grand Prix. After Jochen Rindt was killed at the 1970 Italian Grand Prix, the Brazilian became Lotus' lead driver in only his fifth Grand Prix. He enjoyed considerable
success with Lotus, winning the World Drivers' Championship in 1972 at the age of 25, a youngest F1 world champion record that he held for 33 years. He later moved to McLaren for 1974, winning the title once again. He surprised the paddock by moving to his brother's Fittipaldi Automotive team prior to the 1976 season, being replaced by James Hunt. Success eluded him during his final years in Formula One, with the Fittipaldi cars not competitive enough to fight for victories. Fittipaldi took two more podium finishes, before retiring in 1980.
Following his Formula One career, Fittipaldi moved to the American CART series, achieving successful results, including the 1989 CART title and two wins at the Indianapolis 500 (in 1989 and 1993, the final at an unprecedented 47 years old).
Last December, Pininfarina announced a new Design Director. Carlo Bonzanigo, 50, from Lugano, isthe new Design Director of Pininfarina, reporting directly to CEO Silvio Pietro Angori.
Bonzanigo, who graduated at the ETH Zürich (Swiss Federal Institute of Technology in Zurich) and specialized with a Master degree in transportation design at Art Center College of Design in Vevey, Switzerland, has started his own career as a designer at Pininfarina in 1995. In 2004 he joined the PSA Group dealing with the Citroën brand, holding various leadership roles including that of Director of Concept Car and Advanced Design and that of "Maître Expert Design" of the PSA Peugeot Citroën Group. He leaded programs such as the concept cars Citroën DS Hypnos, Citroën DS Revolte, Citroën Tubik, DS Numéro 9, and the production cars Citroën C3 Picasso, C4 Aircross and C1.
In 2015 Bonzanigo went to Q-iD of Forlì, a company specialized in automotive and industrial design, serving as Director of the Automotive Division and member of the Boardof Q-iD with the responsibility of the Automotive Design Studio Q-Red in Maranello.