The true value of a gift is the sentiment behind the gifting.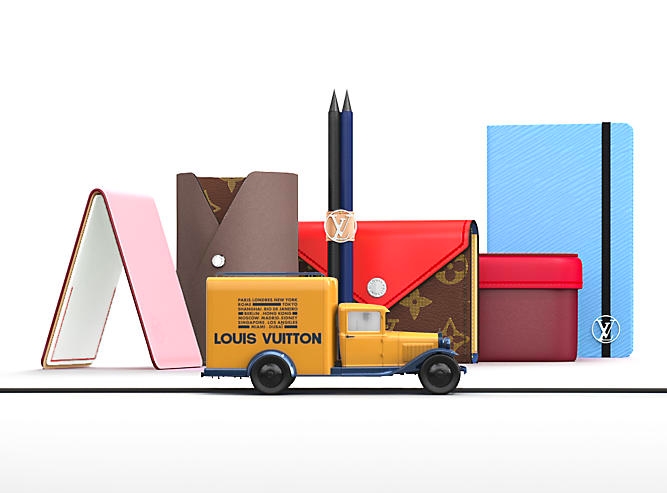 Louis Vuitton 2017 "Gifting" collection renews the art of gifting. The range includes some 30 delightful presents to give to others – or yourself – and make everyday a special occasion.
Crafted in Louis Vuitton ateliers, this range counts 30 precious and whimsical items in three charming categories.
"The joy of writing" is celebrated with a colorful series of accessories in iconic Epi or Taiga leathers or the Monogram canvas, including notebooks, inkpads, pencil holders, bookmarks and more.
"The joy of decorating" is focused on a line of nesting boxes in leather marquetry, plexiglas and leather picture frames embossed with the LV initials, or porcelain valet trays decorated with travel-inspired motifs.
"The joy of gaming" brings a playful spirit to the 2017 collection. There are Monogram canvas boxes containing sets of dice and card decks bearing the LV logo, as well as tops with colorful leather discs, yoyos and even a "Louis" teddy bear in leather patchwork.
The new "Gifting" range has been available in Louis Vuitton stores worldwide since January 2017 and will regularly grow as Louis Vuitton celebrates events and festivities.
Featuring contrasting stitching, a microfiber lining to protect contents and Louis Vuitton's iconic Monogram Flower as a graphic leather intarsia, the versatile CLARENCE GM boxes are a must-have for both home and office. The boxes are available in 3 sizes and can be stored in the
Matriochka way.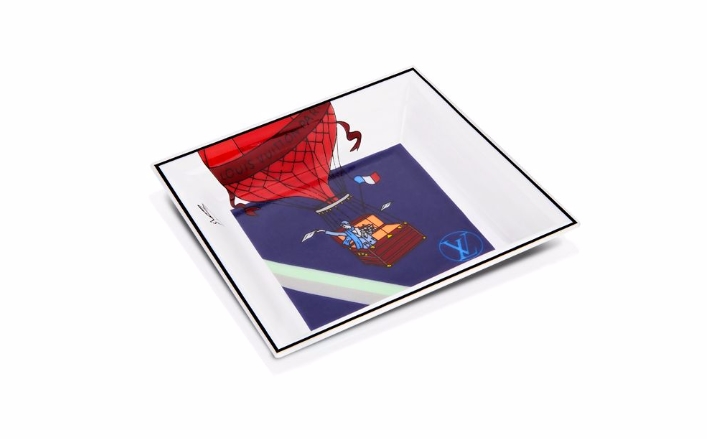 This modern design offers a graphic reinterpretation of emblematic Louis Vuitton signatures from the Maison's iconic leather goods. Whether used as an ashtray or pin tray, it makes a strong interior design statement.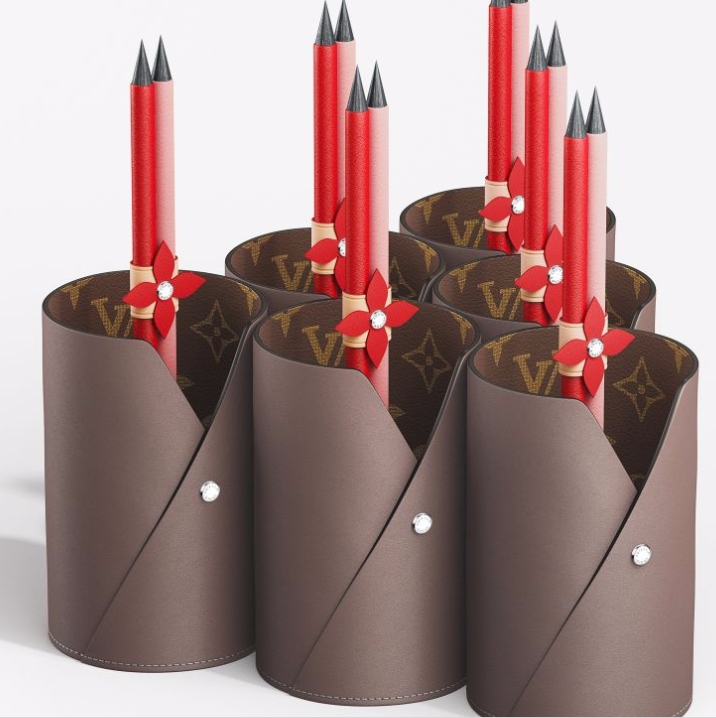 Inspired by Louis Vuitton's writing heritage, these luxurious yet affordable leather-coated pencils offer a selection of refined details. Featuring two striking colors and a Monogram Flower clasp, they make a fun gift.
For the Spring 2017 season, a new collection of Louis Vuitton's Besaces, Handbags and Hobos has been named for the majestic Tuileries Garden, a principal feature of the Fashion Weeks in Paris. Combining the House's signature Monogram canvas with colorful leather accents, these distinctive pieces open a new chapter in the Monogram story in women's fashion.