Fashion Eye Books C0llection. Is the turn of travel photography to explore fashion through the eyes of emerging talents and the greatest fashion photographers.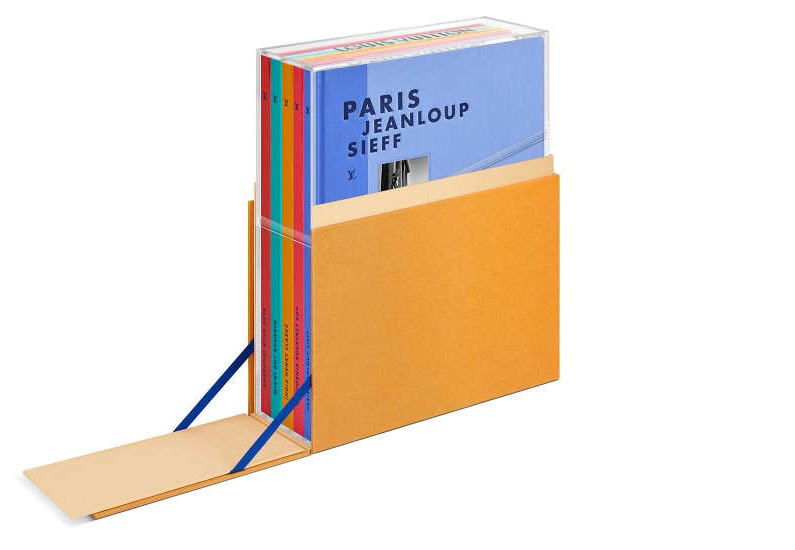 The art of travel is celebrated by Louis Vuitton since 1854. Historical trunks of the House still influence the designers. The French luxury maison continues the tradition of travel so key to the luxury house with "Fashion Eye" – a new collection of photographic travel books. The collection opens with five titles: California by Kourtney Roy, India by Henry Clarke, Miami by Guy Bourdin, Paris by Jeanloup Sieff, and Shanghai by Wing Shya. Expect urban panoramas and natural landscapes, scenes of local life and more contemplative works.
Each new travel photo book showcases a city, country, or region seen through the lens of established or up- and-coming photographers, both contemporary stars and leading figures of decades past.
Of course, each photographer is providing their own personal point of view: "flashy and delectable shots, personal archives, iconic staging, sophisticated and glamorous photographs, and intense black-and-white images."
Each title features a hundred or so large-format color and/or black-and-white images, together with biographical information and an interview with the photographer or a critical essay. Each album can be purchased separately or in a boxed set of the first five destinations.
This month, Louis Vuitton is embracing a more modern heritage. The brand is introducing the Louis Vuitton Monogram World Tour Collection. This year, a selection of Monogram icons come printed with new stickers that refer to the utmost cosmopolitan cities or paintings from the Hyperrealistic movement: the Monogram World Tour collection. From the Pégase suitcase to the now essential Petite Malle, enjoy the art of travelling in style.