What is a Master Blender's Selection No. 1?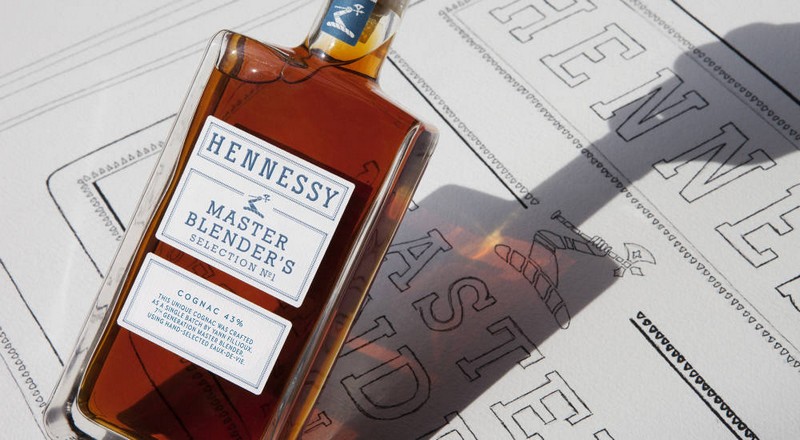 The latest "Master Blender's Selection N°1" by Hennessy Master Blender Yann Fillioux is a very personal signature that was only ever meant to be produced in a single, limited batch. In French, a project like Master Blender's Selection N°1 is called a "coup de coeur" — a passion project. It began in Maison Hennessy's reserves, one of the largest, most extraordinary reserves of eaux-de-vie in the world.
While this unique cognac cannot be reproduced, the creative process is expected to be repeated, following the Master Blender's inspiration…
Yann Fillioux and the Tasting Committee structured the Master Blender's Selection N°1 by defining a first selection of eaux-de-vie. They then narrowed their selection down to 80 to 100 eaux-de-vie and grouped them according to their elegance, character and suppleness. The eaux-de-vie were then aged in both young and old French oak casks. When the time was right, the Cognac was bottled at 43°C – "cask strength" – in order to release its powerful aromatic tones as well as delicate, lingering spicy notes.
Crafted as a single batch, it is a limited edition Cognac with a round and rich subtlety that has a bright amber color with a golden sheen. "When it embraces both nose and palate, there is an unmistakable presence of lightly grilled, unshelled almonds and candied apricots with a faintly sweet flavor. It is recommended that it be tasted neat or with three bright ice cubes," explains Master Blender.
To convey the spirit of Master Blender's Selection N°1, Hennessy reached out to Australian-born, New York-based artist CJ Hendry. The result is this bottle recalling apothecary bottles from the 1930s, with clean lines in contrast to the robust allure.