What transforms an object into an icon? History? Commercial success? Notoriety? The opinion of the aficionados?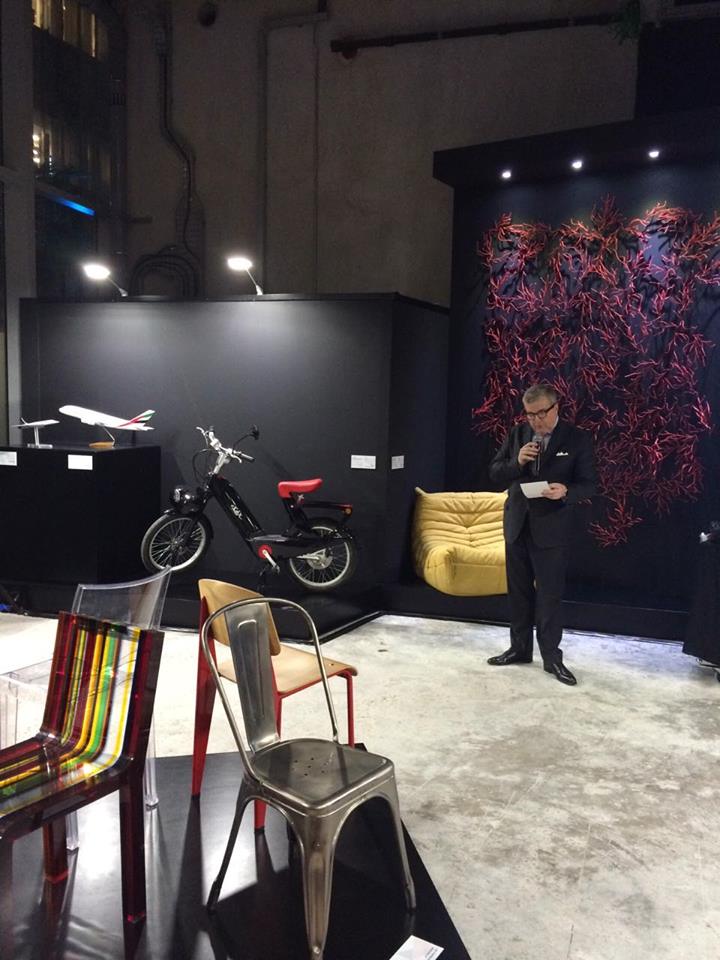 2016 Dubai Design Week confirmed Dubai's status as the design capital of the region with more than 100 events taking place in the 2016 Dubai Design District, including the touring exhibition '20 French design icons.'
For this second edition of Dubai Design Week, the 20 Icons of French Design exhibition presented the most emblematic design creations which have both had an impact on French daily lifestyle and received international acclaim.
From Philippe Starck's Juicy Salif lemon squeezer for Alessi to Massonet's Tam-Tam seat, Perrier's glass and the BIC pen, each of these icons of design, French par excellence, took advantage of technological innovations to break conventions, renew the aesthetic mood and lift social norms.
This capsule collection collection of classics spans almost a century. The B306 chaise longue by Le Corbusier and Charlotte Perriand, presented to the public at the Salon d'Automne in 1928, became one of the prototypes for modern, ergonomic furniture. The Fifties proved a prolific time for French designers and is represented by the innovative Chaise Standard by Jean Prouvé; the BIC biro designed by Marcel Bich, which is still in
production with 14 million made every day; and the Cocotte-minute pressure cooker by Seb which transformed a culinary method used by the Chinese for 3,000 years into a cult object for the kitchen.
From Philippe Starck to Jean Prouvé, from Pierre Paulin to the Bouroullec brothers, the event presented the most influential creations of French design. The exhibition displayed famous productions of French designers, since the late 1920s until the XXIst century. According to The Institut Français, most of the articles are still being produced and are available to buy, whether online, in galleries or specialised shops.
Through the production of chairs, pens, lamps or tooth brushes, French designers demonstrate their ability to innovate by grasping the most sophisticated technologies of each generation, which is characteristic of a country where engineering is crucial.
"The exhibition reflects on how objects become icons. Is their notoriety owed to their communication and visual power, History, the signature of their designer, the acknowledgement of aficionados, their commercial success," explained the curators of the exhibition.