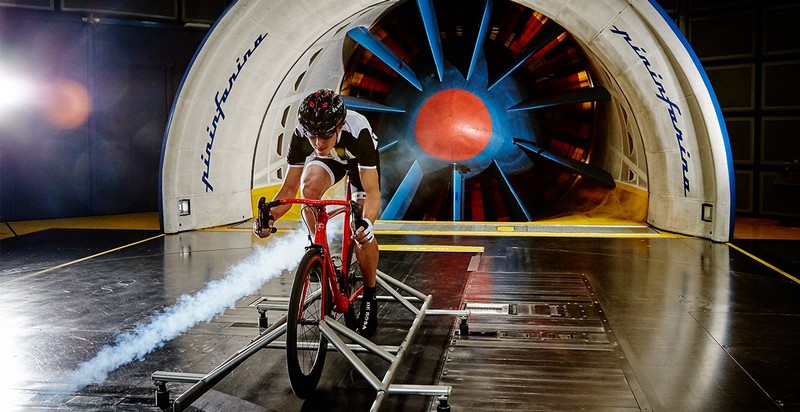 In its design, the SK Pininfarina bike personifies the elegance and the pure lines that have always characterized Pininfarina and De Rosa's creations. In designing the new bike, the designcentre in Cambiano, Turin, has captured the essentiality that is the trademark of Pininfarina's creative research, interpreting the high-tech contents applied by the historic bicycle maker. Lines and details were developed with a view to reducing drag to the very minimum.
"De Rosa SK Pininfarina represents a the perfect synthesis of two icons of Made-in-Italy excellence , two companies sharing the same values: family-owned business traditions, a passion for innovation, incessant search for better performance, artisanal production methods and attention to detail, love for beauty and design," explained Pininfarina.
Sportiness defined by elegant lines, excellent aerodynamics, easy handling and speed are guaranteed by painstaking analyses of stiffness, weight and material properties, conducted with the aim to place on the market an exclusive and highly reliable product, a bike reflecting the passion for speed.
The €7,051 bike with carbon fiber frame features bora ultra 80 or metron de rosa wheels, vittoria corsa sr tyres, look keo blade pedals, and selle italia slr carbon. Weigthing 6,8 kg, De Rosa SK Pininfarina bike is available in fire red – black, fire red – air white – water blue – earth black.