Vacheron Constantin Les Cabinotiers Celestia Astronomical Grand Complication features 1st transparent celestial chart.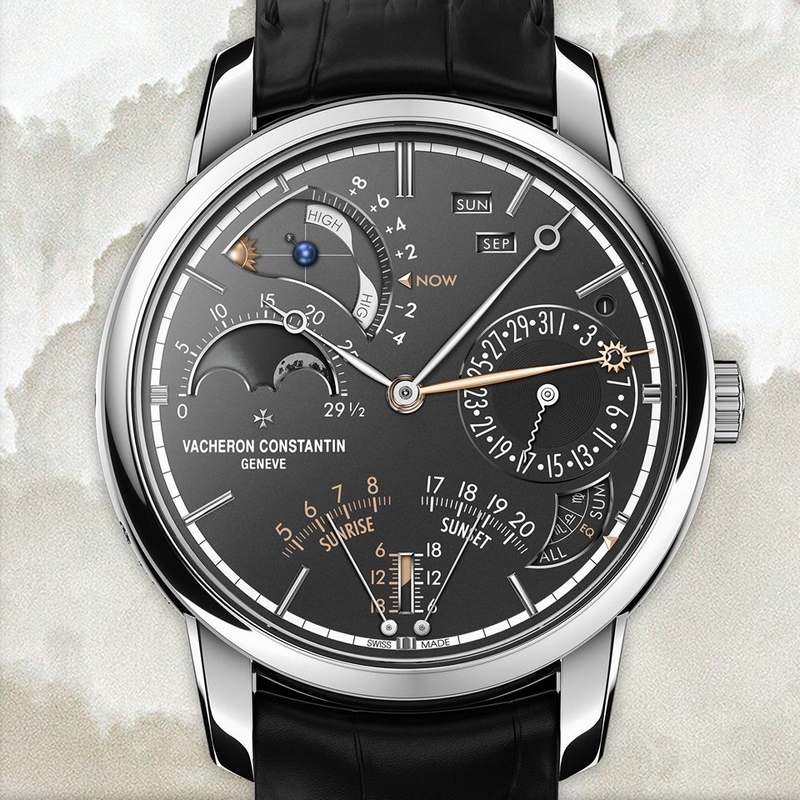 With its 57 complications, Reference 57260 is the world's most complicated watch ever made. In 2017, in keeping with the tradition of excellence, Vacheron Constantin is unveiling its new Hallmark of Geneva certified astronomical and striking watches with exceptional complications.
Getting started in stargazing can be daunting — after all there's a whole universe out there! But astronomy doesn't have to be hard. If you are a super stargazer, you like to see yourself as part of a bigger picture. You have a sense of wonder. Don't buy a telescope yet. Maybe this watch is for you.
Vacheron Constantin's latest astronomical watch is so complicated that it can cause pulsating headaches. The remedy is to keep watching the sky, and the abundance of objects found in it with the unaided eye, binoculars, or telescopes. Just start looking up and noticing the 23 mainly astronomical complications.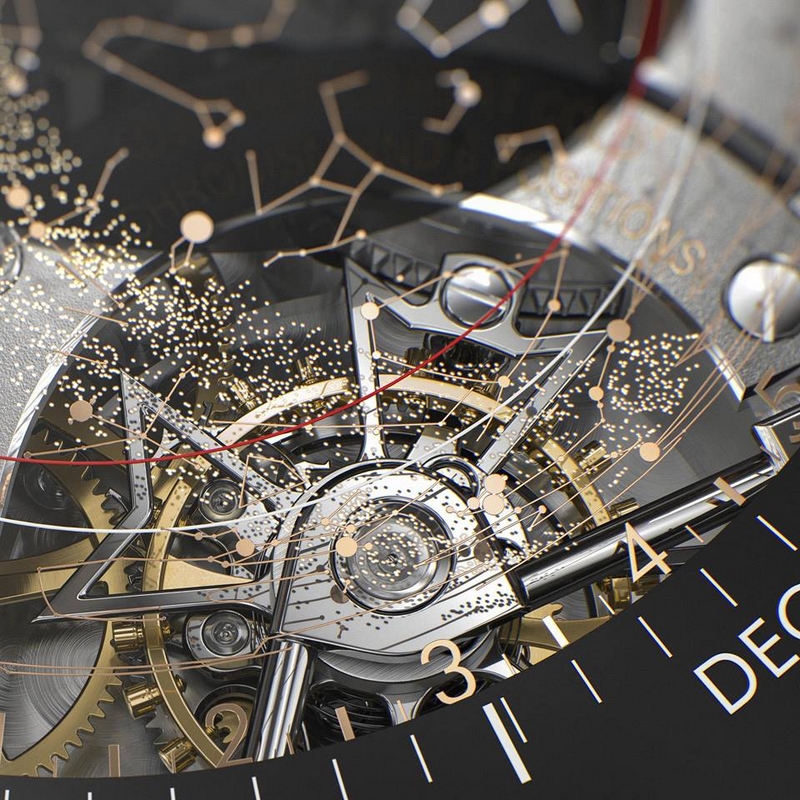 Five years of development starting from a blank page, a dedicated master-watchmaker, along with two years of design, have given life to the one-of-a-kind Les Cabinotiers Celestia Astronomical Grand Complication 3600, displaying 23 complications on its twin dials.
On the back of the Les Cabinotiers Celestia Astronomical Grand Complication 3600 model, a second dial is brimming with worthwhile astronomical functions. Composed of two superimposed sapphire discs, it is distinguished by its translucent celestial chart.
There is always something interesting to spot in that night's sky.