Greyp G12H electric bicycle is a genuine model with the range up to 240km.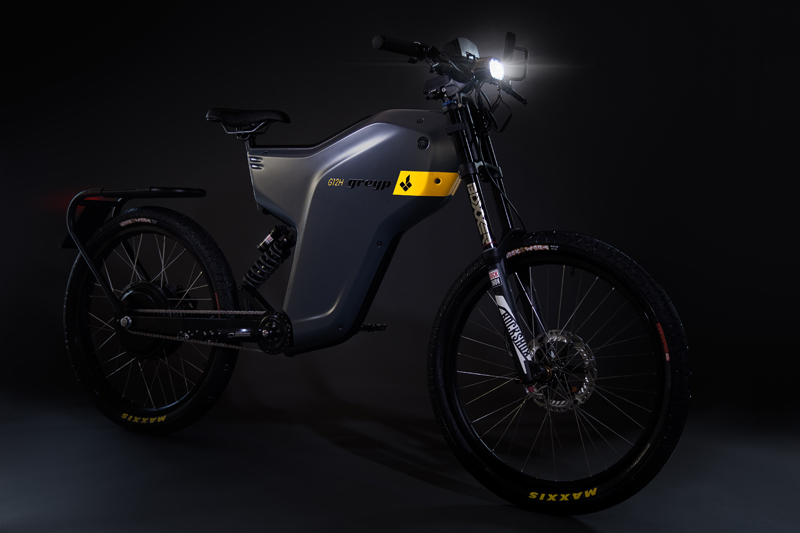 Greyp G12 electric bicycle was designed from the ground up to combine the best of both worlds – motorcycles and bicycles. The Greyp G12H is a new generation of the first electric bicycle – the Greyp G12 designed by Croatian automaker Rimac Automobili.
Greyp G12H is the premium street version with the combination of top speed of 45km/h and noticeably exceed range than anything you can find on the market, far beyond the magical limit of 200 kilometers on a single charge! This model is a perfect fit for every day commuting as well as a stylish package delivering cutting-edge technology and a whole lot of fun.
The unmistakable look of the G12H supports totally new parts such as Supernova lights, which are the perfect fusion of quality and design and custom made pannier rack, which gives a bold and unique look for the street legal version. It also features a premium finish and design that reflects the strong personality of the celebrated and stunning G12S.
A refined biometric sensor remains and is used to activate the bike. Additionally it can be programmed to deploy distinctive riding modes for different riders or event for a specific finger. Of course, the exquisite speed performance of 70km/h will continue to be a signature for G12S model.
The street legal electric bicycle was launched at the last edition of INTERMOT show in Cologne, the essential event for the entire motorcycle industry.