boom technology is building the supersonic airliner anyone can afford to fly.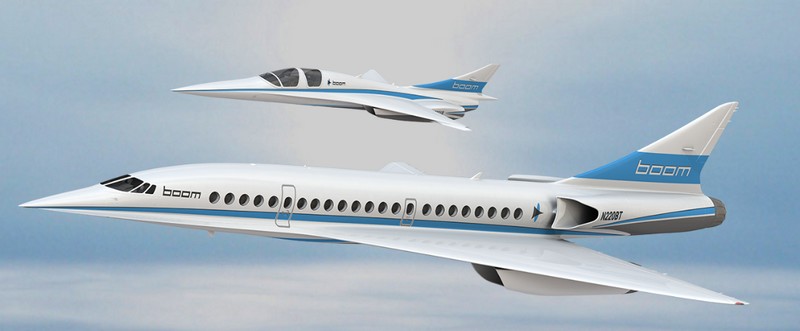 Hangar 14 at Centennial Airport looks nondescript, but something historic is happening inside. Dozens of the best and brightest minds have gathered here to design, build, and fly XB-1, the first independently developed supersonic jet. XB-1 wil be 2.6x faster than any other airliner. Spend more time enjoying the activities and people you love. Transatlantic trips can be done in a single business day. Transpacific itineraries are up to two days faster.
First flight is planned for late 2017. Subsonic flight tests will be conducted east of the Denver metro area, with supersonic flight proven near Edwards Air Force Base in Southern California.
The key technologies for efficient supersonic flight are advanced aerodynamic design, light-weight materials that can withstand supersonic flight, and an efficient super-cruise propulsion system.
Engineering development of XB-1 ("Baby Boom") is proceeding rapidly, with aerodynamics defined, systems ground tested, and initial structural components in fabrication. Vehicle assembly starts shortly, with first flight planned for late 2017.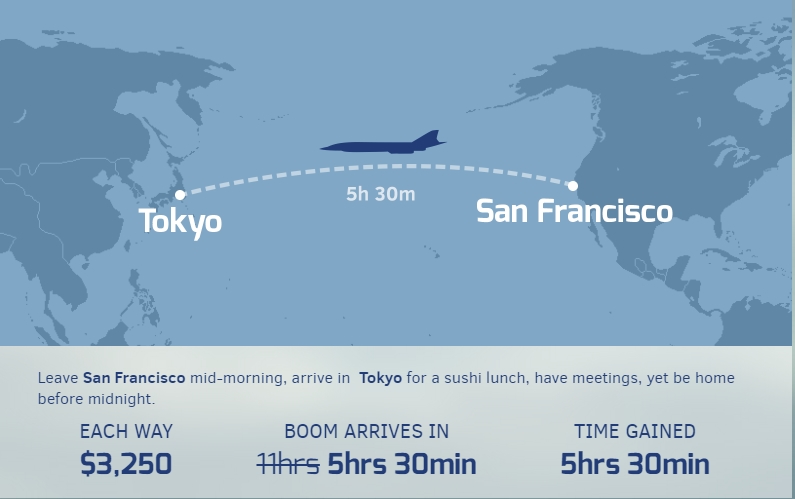 "We've made key contributions to 40 new aircraft and conducted test flights to Mach 3. Taken passenger jets from the drawing board through FAA certification. Landed rockets and designed supersonic engines. We're engineers, pilots, and hands-on builders. We're grounded in physics and push technology to new heights," says boom technology team.
Refined through 1,000+ simulated wind tunnel tests, Boom jets feature three major aerodynamic advances from Concorde: an area-ruled fuselage, a chine, and a refined delta wing.
The Boom wing features high-efficiency airfoils, a gentle camber, and a swept trailing edge. The swept trailing edge reduces supersonic induced drag and helps quiet the sonic boom.