Top Marques Monaco 2017: The world premiere of Aeromobil's newest prototype of a flying supercar.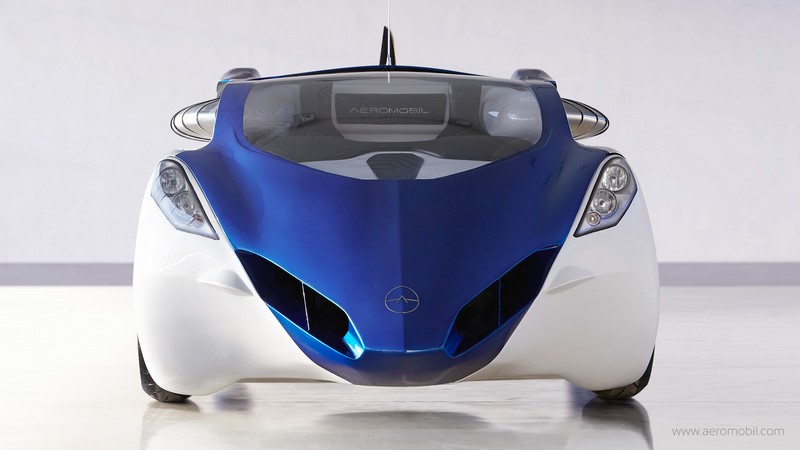 As a car it fits into any standard parking space, uses regular gasoline, and can be used in road traffic just like any other car. As a plane it can use any airport in the world, but can also take off and land using any grass strip or paved surface just a few hundred meters long.
AeroMobil is a flying car which transforms in seconds from an automobile to an airplane, giving you freedom to move.
The current flying car prototype AeroMobil 3.0 incorporates significant improvements and upgrades to the previous pre-prototype AeroMobil 2.5.
The AeroMobil 3.0 is predominantly built from advanced composite material. That includes its body shell, wings, and wheels. It also contains all the main features that are likely to be incorporated into the final product, such as avionics equipment, autopilot and an advanced parachute deployment system.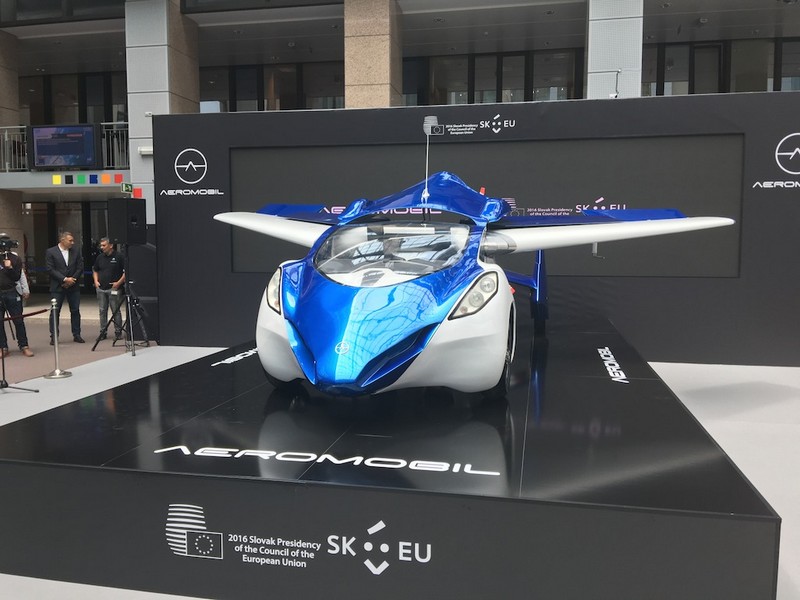 AeroMobil 3.0 also implements a number of other advanced technologies, such as a variable angle of attack of the wings that significantly shortens the take-off requirements, and sturdy suspension that enables it to take-off and land even at relatively rough terrain.
The company behind the project based in Bratislava, the capital of Slovakia, is currently researching and developing several new experimental prototypes with the support of the Slovak government research and development grant scheme. AeroMobil team plans to present new iterations and developments to AeroMobil this year which will include new advanced functionalities of the vehicle and its design improvements.
Juraj Vaculik, co-founder and CEO of AeroMobil said: "The current two-seater flying roadster will be our first product in series of innovative vehicles. It is planned that the technologies and innovations that form the basis of the AeroMobil flying roadster will support a family of products in future, allowing the move into high volumes of production."
The concept of AeroMobil was originally brought to life in 1989 by Slovak designer Štefan Klein. After years of mock-ups and test models, Klein's 20 twenty-year dream lead to the partnership between himself and entrepreneur, Juraj Vaculík, which led to establishment of the company in 2010. Together, they have seen the AeroMobil vision come to life from its humble beginnings through the carefully crafted 3.0 prototype. This
year, the AeroMobil international team continues to refine the design, in addition to an upcoming new prototype, through continued analysis, design, and tests. Part of the innovative success behind the AeroMobil's strategy has been the inclusion of many European experts from automotive and aerospace industries into the team to bring the project to the advanced stage.
The team of AeroMobil engineers believes that the category of vehicles which is often referred as a flying car or a personal aerial vehicle will be a natural extension to the set of cars, airplanes and helicopters we use today. The level of technology available – carbon fibre, lightweight materials or power density of the new engines – allows to design and develop an entirely new type of vehicle.
The first AeroMobil vehicle will be certified separately as a car and airplane, but from the long-term development perspective, the company will benefit greatly with a new category of vehicle, which is already in preparation.
In the future, there are many possibilities of AeroMobil's use – regular or super-commuters, passengers on medium distances, island hoppers, first response services, law enforcement and regions with poor road infrastructures.