Overseas timepiece, Vacheron Constantin's emblematic watch dedicated to world travellers, ensure optimal comfort, versatility and user friendliness around the globe with new interchangeable straps and bracelets.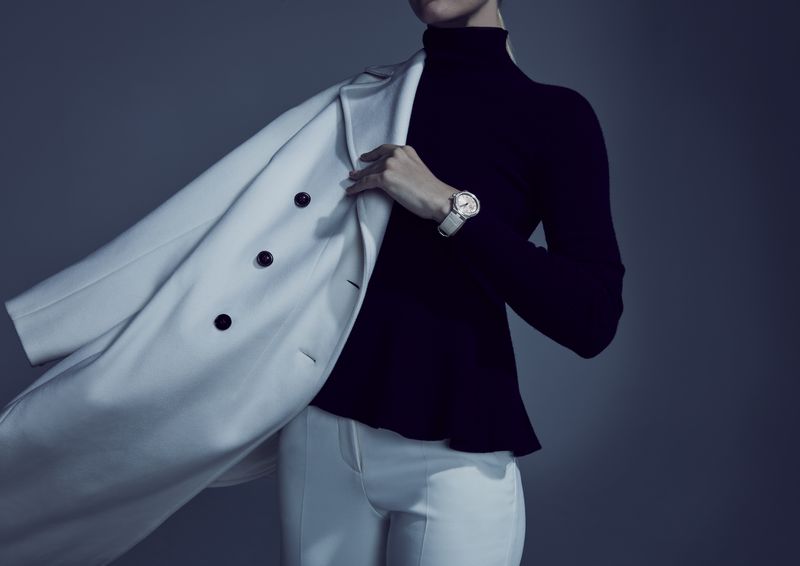 For 2017, Vacheron Constantin's Overseas is adopting an exceptionally versatile attitude thanks to interchangeable straps and bracelet. Delivered with a leather and rubber strap as well as a metal bracelet, Overseas watch will offer even more stylish options for the festive season thanks to an array of strap colours.
Offering a new range of colours designed to inspire audacious style moves, Vacheron Constantin has also given top priority to comfort by developing an easy-fit size adjustment system to ensure the models sit perfectly on the wrist.
The toughest part is to choose a colour from a palette of shades complementing the three straps/bracelet delivered with the Overseas watch: Semi-matt dark grey, blue or camel for men's models; pink, light blue or white for ladies' versions: the possibilities for matching an Overseas watch to a current mood (or outfit) are as numerous as they are varied. Even the rubber strap plays the chameleon and is capable of morphing in a moment to blue for men; or to white for women.
These new strap colours enable the wearer to adapt the watch to changing circumstances or wishes. A sense of freedom that is rendered even more appealing by the ease with which one can rapidly switch from one to another of the straps/bracelet, or indeed change its folding clasp or buckle without any need for a tool. And this is all done while ensuring the same reliability and robustness as a fixed strap or bracelet.
The metal bracelet features a domed and satin-finished centre, while the polished inner angles form a half Maltese cross. The hand-sewn Mississipiensis alligator leather strap with its large square scales has a nubuck lining with a microperforated effect. Not to be outshone, the surface of the rubber strap picks up a motif inspired by the Vacheron Constantin emblem, infusing the Overseas with a trendy style.