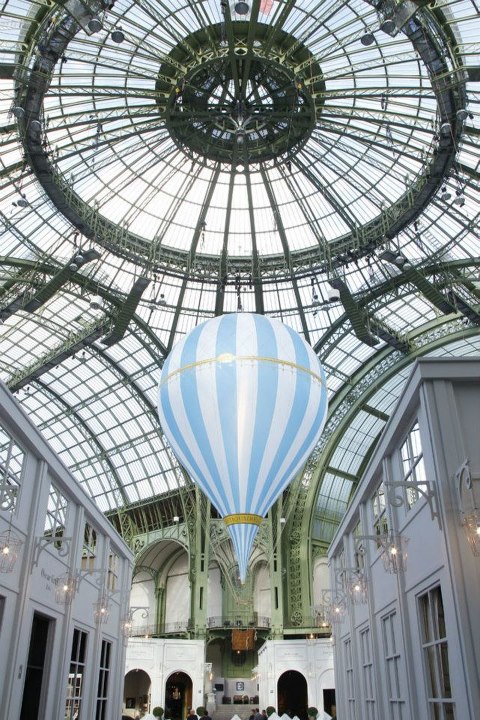 From September 14th to 23rd, French Syndicat National des Antiquaires (SNA) invited worldwide antique lovers to discover a selection of preciuous pieces with the occasion of the XXVI° Biennale des Antiquaires, one of the most prestigious fairs organized for over 50 years, where the best professionals of the world display their most luxurious objects.
The 2012 show welcomed nearly 150 exhibitors (there were 86 in 2010). In addition to the main dome of the Grand Palais, the event took also place in "Le Salon d'Honneur", which opened its doors after several years of restoration work.
Every day during the Biennale des Antiquaires (from 14 to 23 september) the visitors enjoyed a menu designed by a top award-winning chef and prepared by Potel et Chabot. The restaurant, unique in the world, was a partnership with famous Relais & Châteaux. Michel Roth, Jean-André Charial, Jacques Chibois, Jean-Michel Lorain, Patrick Henriroux, Guy Martin, Michel Rostang, Davy Tissot, César Troisgros and Edouard Loubet followed one another.
The SNA has asked designer Karl Lagerfeld to stage, decorate and create the visuals for the Biennale. He designed a temporary world within the Grand Palais to serve as a backdrop for the thousands of objets d'art presented at the 26th edition of the art fair: furniture, objets d'art and paintings from the 18th and 19th centuries, modern and contemporary drawings and paintings, jewellery, silverware, goldwork, coins and medals, antique paintings, drawings, sculptures, vintage prints, Asian art, Tribal Art, Islamic Art, design, scientific curiosities and nautical, tobacco- and opium-related objects, archaeology.
"The era is different, I wanted to evoke, not reconstitute," said 2012 scenographer Karl Lagerfeld, "The intended effect is "that the visitor immediately feels enveloped by the atmosphere as soon as he enters the Grand Palais."
"I like antique dealers and everything the Biennale represents, and I love the Grand Palais, which is my favorite place in Paris. I have so many memories there of Chanel runway shows with their outsized decor…" said Lagerfeld.
Ten High Jewelry houses (Boucheron, Bulgari, Cartier, Chanel, Chaumet, Christian Dior, Harry Winston, Piaget, Van Cleef & Arpels, and Wallace Chan) unveiled their new designs.
Inspired by the theme of "Dépaysement" ("Change of scenery"), the Cartier luxury house invited the visitors to discover four new High Jewelry landscapes: urban, solar, luxuriant and boreal. Journey into the heart of an
extraordinary world.
For its second participation in the Biennale des Antiquaires, Piaget renewed its homage to feminine beauty with its new "Couture Précieuse" collection that includes a gorgeous embroidery inspired necklace that is both rare and sumptuous, embroidered with gold filaments and diamonds.
The fair devoted to arts in its infinite forms presented over 100 new Bulgari's high jewellery creations, together with the universe of themes and motives of Bulgari's creativity.
XXVI Biennale des Antiquaires public Viewing:
Public Opening
till sunday 23 september 2012
30 € per person; Catalog : 45 €; Special offer : 80 € for 2 entries + catalog
Opening hours
from 11 am to 8 pm
until 11 pm on tuesday 18, thursday 20
and sunday 22 september 2012
until 4 pm on sunday 23 september 2012

Au coeur de la XXVIème Biennale des Antiquaires de VOGUEPARIS
http://www.youtube.com/watch?v=Z6ueDf-aInU&feature=related
For more videos from Biennale des Antiquaires 2012 click here