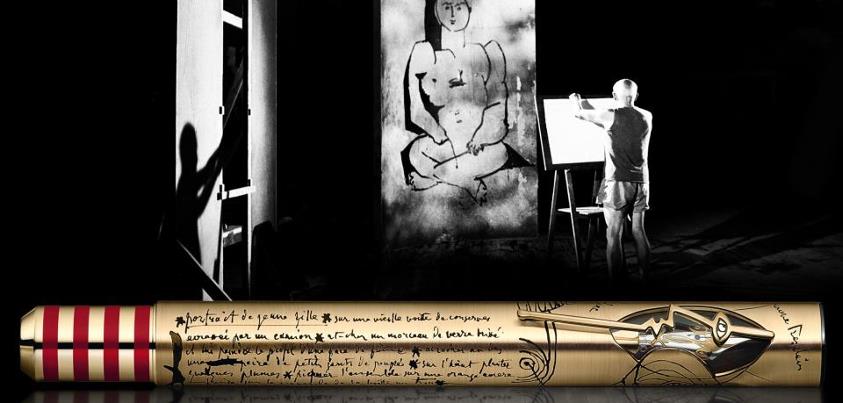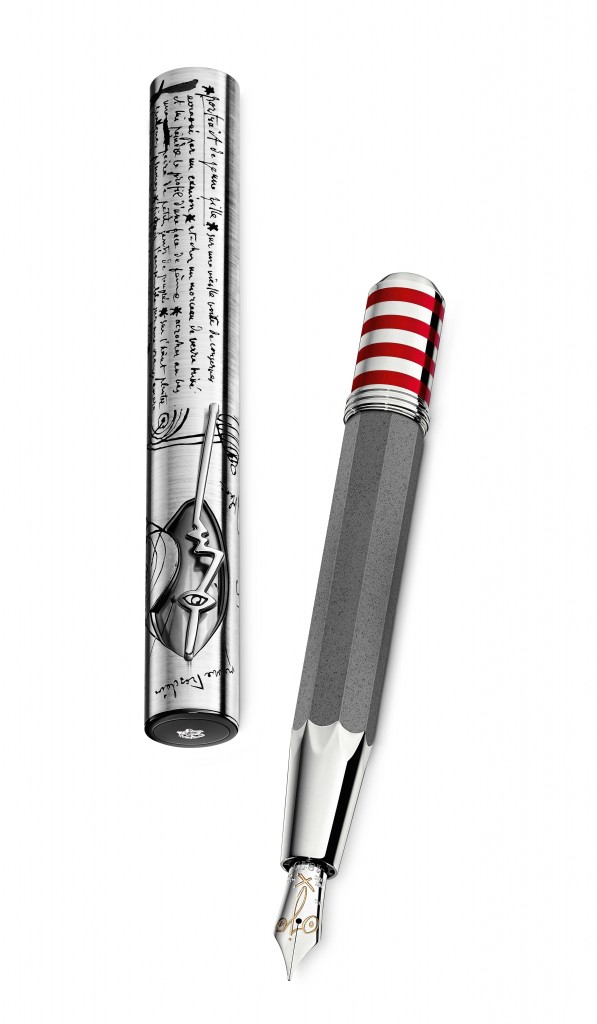 Until his death in 1973, Pablo Picasso, an outstanding artist, both painter and passionate writer, created more than 50,000 works, ranging from drawings and ceramics to poems, sculptures and paintings.
Montblanc, the German manufacturer of luxury writing instruments, watches and accessories, brings together the two arts, painting and literature, in a limited edition that pays tribute to Pablo Picasso, keeping with the tradition of creating emblematic pieces dedicated to distinguished historical or cultural personalities
This fall Montblanc is dedicating two special editions of luxury fountain pens to the extraordinary painter: the Artisan Edition Pablo Picasso Limited Edition 39, and the Artisan Edition Pablo Picasso Limited Edition 91.
"The design was mainly inspired by the writing of Picasso and by the drawing "Portrait de jeune fille" from 1936, while the silhouette of the two fountain pens is based on the shape of a pencil to symbolise the simplicity of Picasso himself," says Montblanc at the launch of the limited editions.
The skeletonised 18 K solid gold cap has an opening that exposes the rhodium-plated 18 K gold nib, which brings to mind Picasso's famous drawing "Ojo". The precious cap is engraved with Picasso's comments and sketches relating to his "Portrait de jeune fille", while the artfully crafted clip forms the portrait of this famous work of art.
Picasso's Spanish origin is masterfully visualised on the cone: the composition of red lacquered stripes between rings made of 750 solid gold represents the national colours of Spain. The barrel made of black precious lacquer is shaped reminiscent of the simple pencils Picasso used for many of his sketches.
In remembrance of the number of years the painter lived, the Artisan Edition Pablo Picasso is limited to 91 pieces worldwide.
The exclusive Limited Edition 39 features Picasso's comments and sketches relating to the work "Portrait de jeune fille" on a grey lacquered barrel in shape of a pencil.
The 18 K gold rhodium-plated nib is visible through an opening in the cap and is decorated with an engraving of the famous Picasso hallmark, the "Ojo". The cap top is adorned with an embedded Montblanc emblem made in mother-of-pearl.
Only 39 items throughout the world make up this Limited Edition alluding to the number of paintings and drawings of his muse Sylvette David.
Also in September Montblanc launched the most feminine interpretation of the iconic Meisterstück – the Montblanc Meisterstück Mozart Jewellery Collection, an array of jewel-pens "that elevate the art of writing to new heights of femininity and extravagance".