Armani Dolci 10th anniversary – autumn collection

Armani Dolci, Armani's line of luxury delectable chocolates that represents the essence of Italian confectionary, marks its 10th anniversary with a special edition. The best cocoa in the world are turn into masterpieces of taste with Armani's style. The brand's classic pralines boxes have a new, brightly coloured look. Armani Dolci are fastened with a contrasting red satin ribbon, embellished with a red resin pendant bearing the number ten to mark the Dolci's anniversary.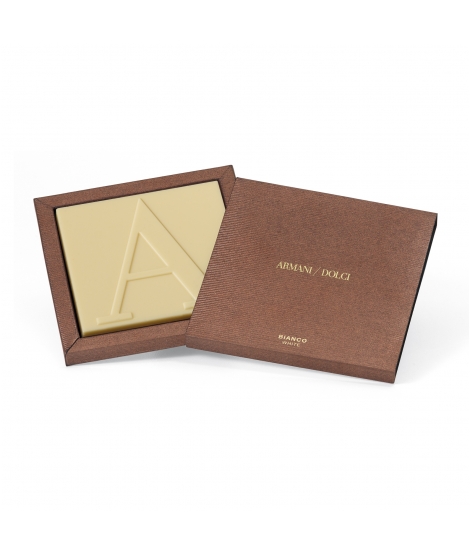 The exquisite range of chocolates is made in Florence and includes chocolates squares, foil-wrapped dark and milk chocolate, artfully filled bonbons, chocolate bars, chocolate in cups, bags of praline-coated almonds and dragées, chocolate spreads.
Made from Criollo and Forastero cocoa, which has been expertly processed, the Armani/Dolci pralines contain the finest ingredients sourced from Italy such as IGP certified hazel nuts from Piedmont, pistachios from Bronte, saffron from Sardinia and oranges from Sicily.
Armani/Dolci brand is known for its Ramadan limited editions of luxury pralines with cream filling of cardamom and saffron. The top part of the pralines was embossed with the distinctive gold Armani "A" in relief. The packaging were made in hues which are evocative of sunny beaches including a precious gilt paper wrapping with a mother of pearl sheen and golden accents.