Le Secret Transformable Jewels – Created to be Caressed by The Eye of The Fingertips.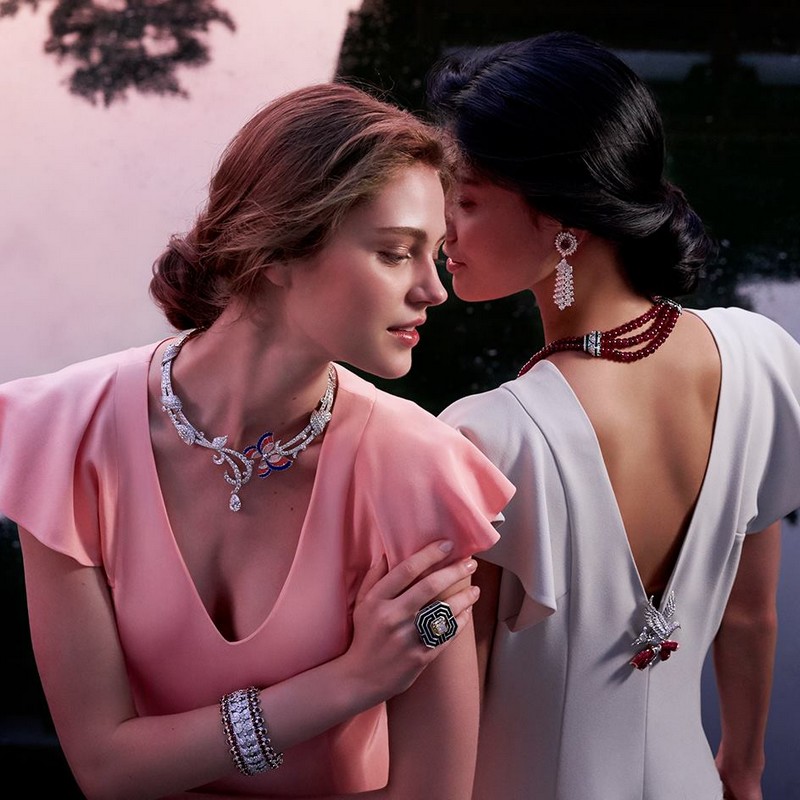 Le Secret high jewelry collection from Van Cleef & Arpels is devoted to the secrets mechanism that makes the life a wonderful mystery. It has a way of surprising you with unexpected things that will intrigue and make you more curious. In a world where everything is over exposed, the coolest thing you can do is maintain your mystery. This new high jewelry collection unveils its hidden treasures using the fingertips.
Renowned for its technical excellence, the Haute Joaillerie Le Secret collection reveals mankind's natural urge to stir both emotion and surprise. This collection mesmerizes with delicate, skin-thin engravings, hidden mechanisms and seamless transformations. These virtuoso mechanisms are the fruit of an exquisite distillation of ingenuity, precision and patience.
These new transformable jewels are revealed by concealed fastenings, hidden characters, invisibly set gemstones and details exposed at the push of a button.
The collection includes over 100 pieces populating a secret garden of jewels. "The inhabitants of this little green heaven are not always depicted on the front of jewels as we'd expect. Often, they are hidden in some crafty way, arousing their owner's desire to look beyond the perceptible," says high jewelry expert katerinaperez.
Van Cleef & Arpels has always aimed to transpose the beauty of the fauna and flora through its choice of creations and its precious stones. Thanks to the Maison's unique know-how, this nature is, living and bountiful either, fleeting or harmonized by gold hands, and tinted with poetry and enchantment.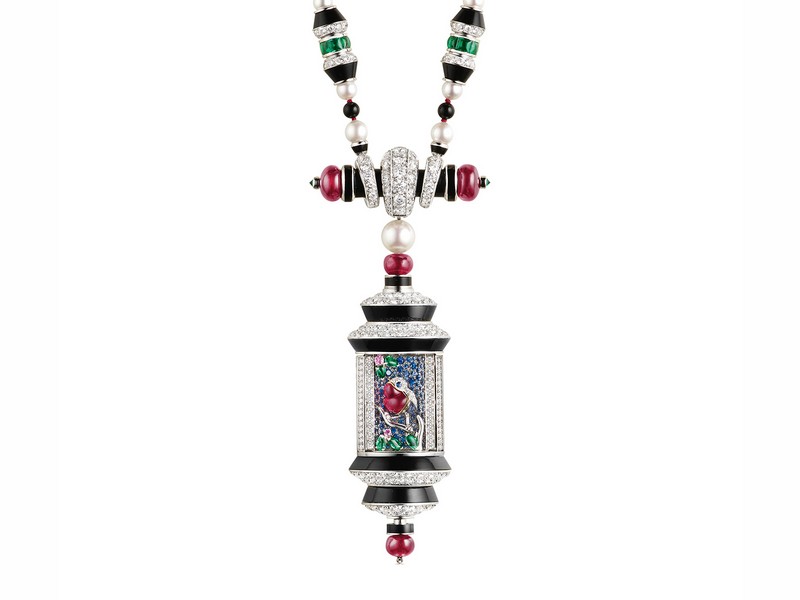 Oiseau sur la branche Long Necklace
This transformable long necklace shelters a bird nestling at its heart, artfully hidden in the central jewelry motif. A diamond door slides open to reveal a carved nightingale against a background of sapphires and buff-topped emeralds. The necklace may be worn in three different ways, one long and two short, illustrating the art of metamorphosis.

Secret des amoureux Clip
Cupid, the well-known god of love from Roman mythology, invites the spectator to share a secret with a gesture meaning "shh!". He appears here surrounded by his traditional symbols, perched on a heart-shaped rubellite of a pinkish purple hue. Intended to plant the seeds of love in the hearts of men and women, the bow – crafted from a twisted thread of gold – supports an opulent garland of pink and mauve sapphires, while the arrows are punctuated by pear-shaped and baguette-cut diamonds.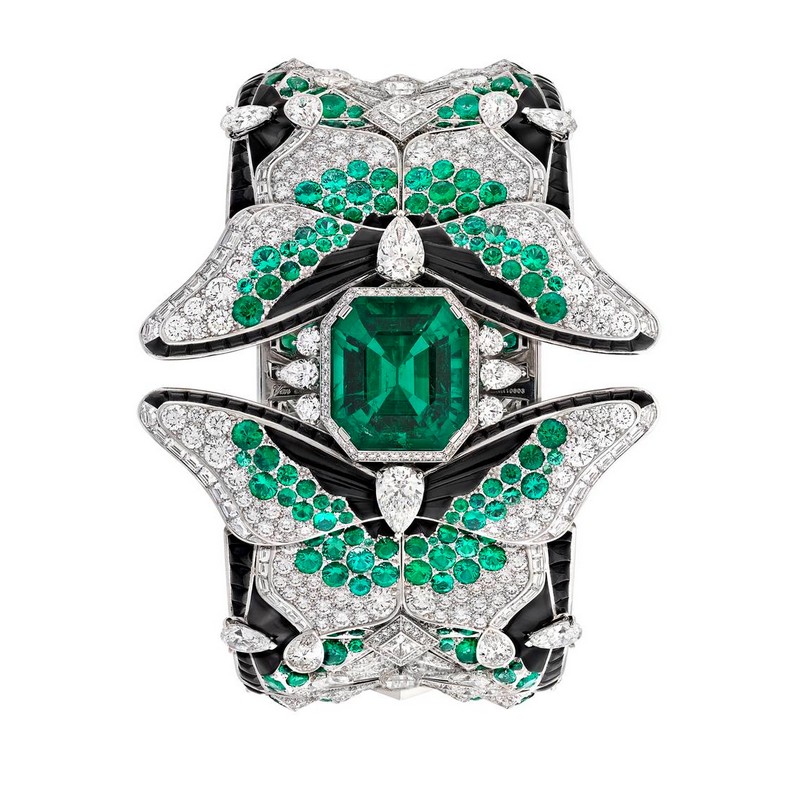 Papillon secret Watch
Butterflies enjoy a game of hide and seek. One of them hides a mother-of-pearl dial that can be revealed with the fingertips. The hour is read like a secret, in a swarm of emeralds, black spinels and diamonds. At the center, discover an exceptional Colombian emerald.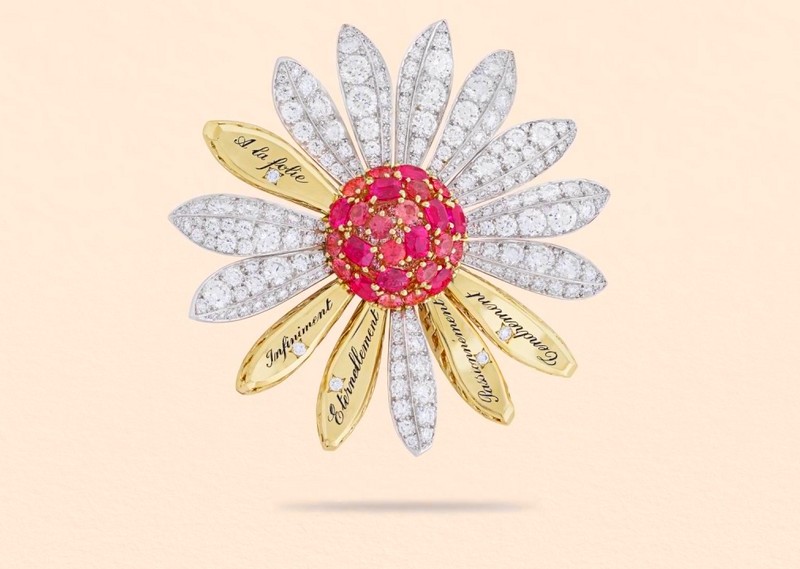 Marguerite d'amour Clip
The Maison pays tribute to the well-known game, in which the player picks the petals off a daisy to discover the true feelings of their beloved. An invisible mechanism rotates the yellow-gold petals to reveal engraved messages. Each message is accompanied by a lucky diamond in star setting.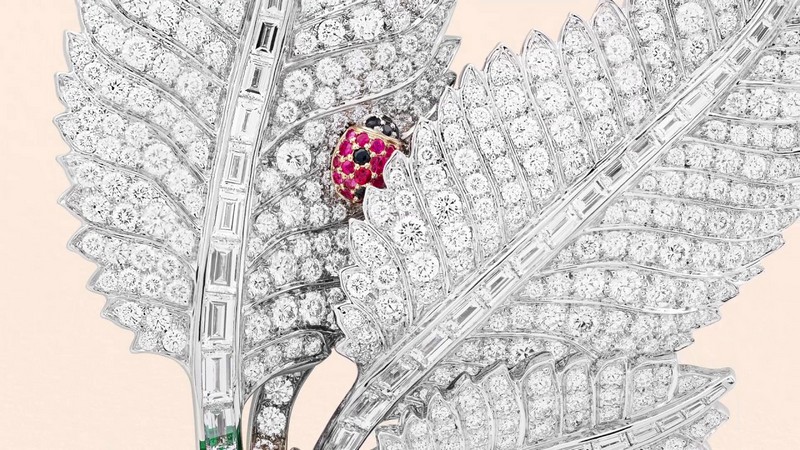 Cachette des coccinelles Clip
Van Cleef & Arpels' cherished theme of a lucky nature finds expression in this clip, which harbors a discrete ladybird in black and red spinels. The central leaf moves aside to reveal its hiding place, like a secret only reserved for its wearer. This piece is also adorned with an emerald of remarkable weight and purity.
 
Fleur bleue Ring
With a quarter-turn, the upper part rises to expose a quote from Oscar Wilde: "Une vie sans amour est comme un jardin sans soleil." (A life without love is like a sunless garden). The ring features white gold, diamonds, emeralds, Paraíba-like tourmalines, a cushion-cut sapphire of 5.13 carats (Burma).
Are you a budding jeweller? Gemstone enthusiast? History geek? Or simply looking for a new hobby? Van Cleef & Arpels experts have a sparkling proposition. For its third consecutive year, Paris-based jewellery arts school L'École returns to Hong Kong for two weeks this September with an edition that promises to be even bigger and better. The school, which is supported by French jewellery maison Van Cleef & Arpels, will once again take residence at the Qube, at hip design and arts hub PMQ in Central.