Hold on tight! The Ark is about to set sail…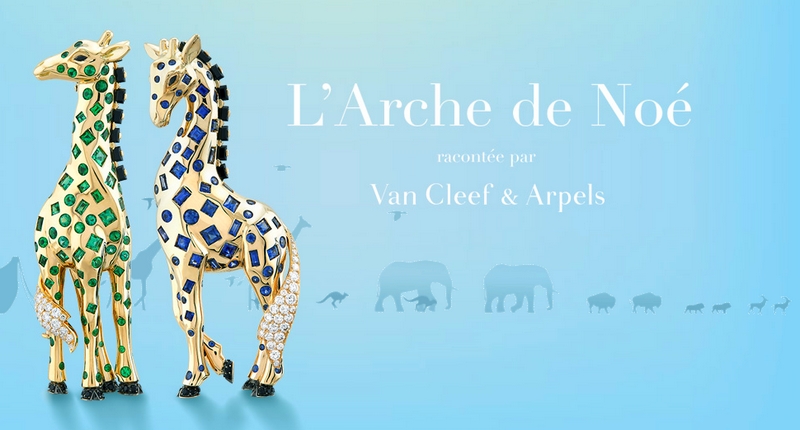 These giraffes from Van Cleef & Arpels' zoo are up to their necks in emeralds and sapphires, offering a spectacular tribute to the wonders of the animal kingdom. Van Cleef & Arpels new High Jewelry collection, "L'Arche de Noé racontée par Van Cleef & Arpels" presents tender couples sealing their love with a kiss, like the diamond-wrapped squirrels.
The new High Jewelry collection is a glittering procession of animals: koalas, ours, kangourous, raton laveurs monkeys, giraffes, squirrels, taking an affectionate look at the tale of L'Arche de Noé/ Noah's Ark. Aboard Noah's Ark, all the passengers are dressed for the captain's table.
Hear the lion's roar with the Lionne and Lion clips in Amboina wood. Nothing is ever black and white, like the "Cygnes clip" in diamonds and onyx in the luxury haute joaillerie house homage to fauna. Van Cleef & Arpels' precious peacocks sure are proud. The collection includes mythical animals like the Unicorn, the Phoenix bird and the Pegas Horse. All are idealized representations of Nature constructed by the hand of Man.
To present its new High Jewelry collection, la Maison entrusted Robert Wilson, American set designer famed for his radiant, subtle, and thrilling conceptions, with the scenography.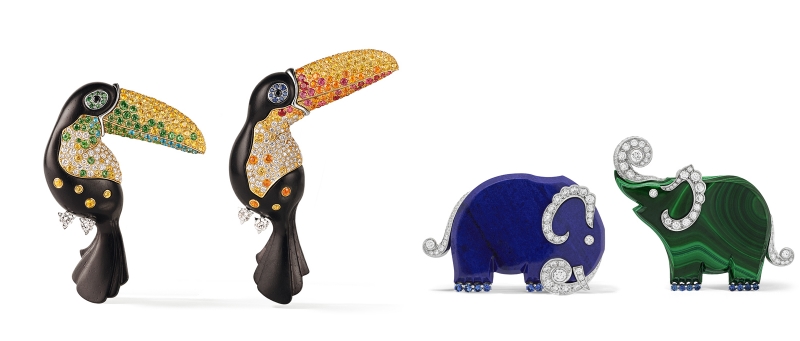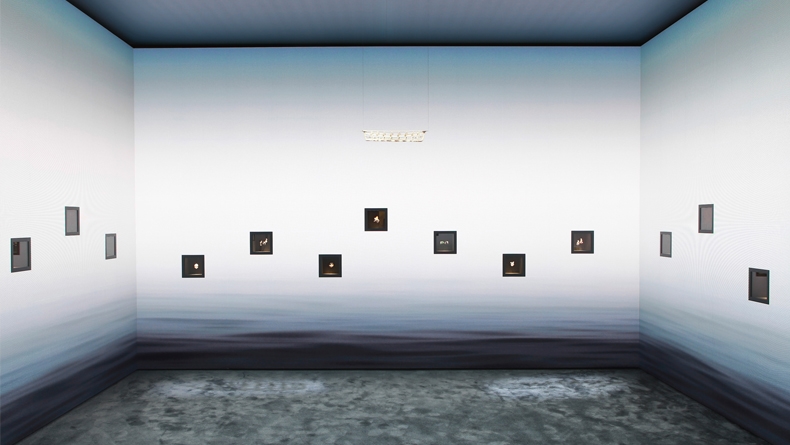 In his vision of the Ark, Robert Wilson imagined a sensory mise-en-scène plunged in the engulfing darkness. The constant screening of a video is reminiscent of the sea; the soft and enfolding piece of music evokes mystery; the skies darken as lightning streaks herald a storm, the Ark departs, and the ensuing respite hums like a promise of peace…
"Robert Wilson creates a dreamlike travel through a positive and timeless interpretation of the of Noah's Ark, evoking first of all a preserved paradise," explained Van Cleef & Arpels.
Give your day a fairytale ending with these glittering animals – enchanted and otherwise!