W has come to be known for reinvention. W Bellevue Opens in Washington.
Inspired by yesterday's weekender lake house, W Bellevue is a modern and chic downtown Bellevue hotel for seekers of the bold and beautiful. The new hotel pays homage to lakeside culture with cabin-like architecture, thoughtfully reimagined traditional décor, and locally-inspired cocktails and cuisine. Built as a W from the ground up, W Bellevue offers a modern yet invitingly familiar setting to welcome locals and travelers alike to 220 guest rooms and 25 suites in the newest Lincoln Square expansion.
Lake House Luxury
Designed by HKS Inc. lead by Mary Alice Palmer and HKS architect Tom Sprinkle, W Bellevue transports guests to a modern lodge oasis, inspired by the region's iconic setting beside Lake Washington. Upon entering, guests are immediately greeted by a striking, reclaimed wood staircase surrounded by rich, colorful street art from famed international artist Gaia. Additional original artwork from renowned artists Lady Aiko and Zio Ziegler make unexpected appearances throughout the property.
Just steps off the Living Room, The Porch provides an open-air, pop homage to the lake house where guests can mix and mingle with a house-made cocktail in hand or relax on a porch swing by the roaring fire. The Library is a pulp-pleasure paradise for those looking for a bit of wit with their drinks. Living up to its name, guests can cozy up with one of the racy romance novels that fill the shelves or help themselves to vintage board games.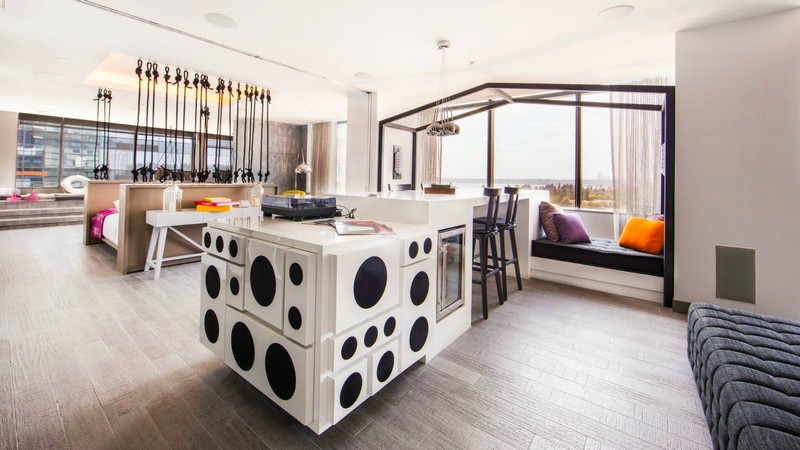 Each of the 220 guest rooms and 25 suites at W Bellevue bring guests closer to the communal history of the city, dating back to the first settlers who gathered around the docks and ferries and served as the center of community and commerce. Rooms feature design elements like side-table lights which mimic traditional dock lamps and inflatable tufted headboards, a nod to historic dockside décor. Beds are adorned with painted pillowcases featuring pulp poetry reminiscent of the summer escapist novel while 'wine spilt' carpets reflect the burgeoning wineries of the region. Glass showers, placed in the middle of each room, personify the boundless nature of the hotel's design.
The 2,300-square-foot, two-bedroom Extreme WOW Suite (the brand's take on the traditional Presidential suite) is a decked-out party palace with sweeping views of sparkling Lake Washington. Perched high on the thirteenth floor, the double door entry opens to a vibrant suite featuring two king beds (with one hanging from the ceiling) a state of the art surround sound audio system (vinyl included), an in- room pool and poker table and retractable flat screen TV. Modern hanging porch swings line the border of the suite, offering guests a chance to feel as if they're floating over Bellevue.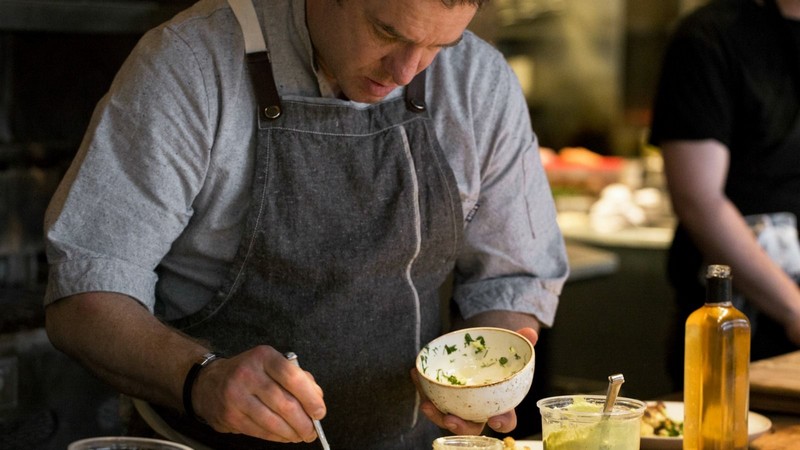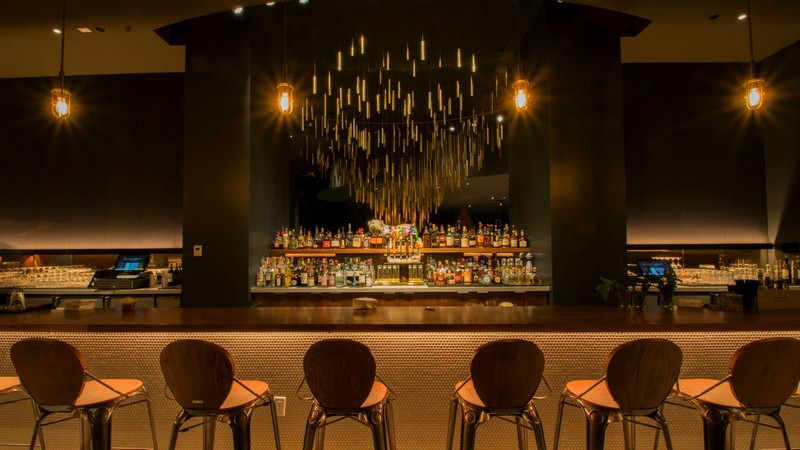 Guests at W Bellevue don't have to wander far to find incredible cuisine at The Lakehouse, showcasing a Northwest farmhouse concept, and Civility & Unrest, a speakeasy-inspired cocktail lounge, both from James Beard Award-winning chef, Jason Wilson. Hidden within Gaia's showpiece is a discreet entrance to Civility & Unrest, a modern speakeasy-inspired lounge offering a craft cocktail insider experience by Chef Wilson. Steeped in discovery, the whiskey bar and cocktail lounge offers a daring exploration into cocktail culture with rare scotch, vintage whiskey, flowing champagne and craft cocktails, surrounded by beautiful curves and plush seating.