Tiffany Enchant unlocks the poetic spirit that flourishes in the garden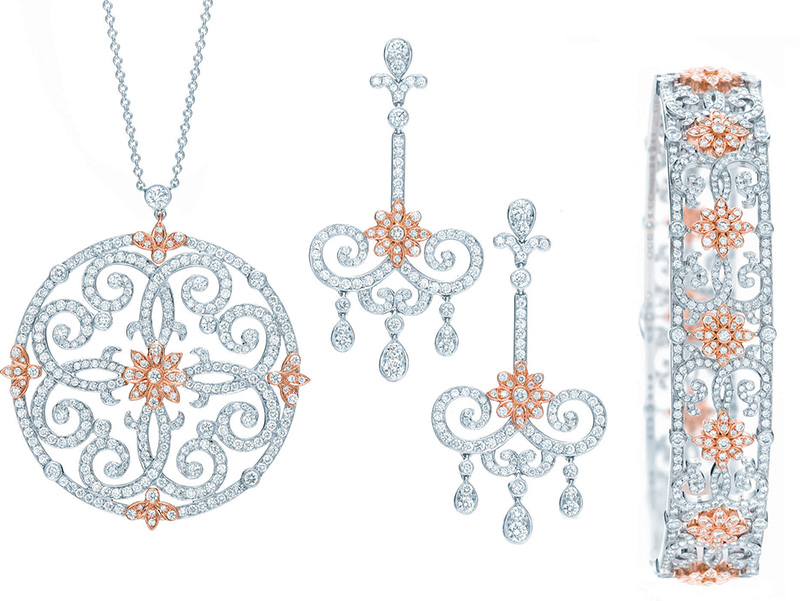 Tiffany celebrates world's greatest love stories since 1837 and has become a synonym for luxury and good taste. The world's premier jeweler and America's house of design launched a new collection based on the symmetrical and ornate patterns of traditional 19th-century garden gates.
Tiffany Enchant collection debuts with a Primrose Key Pendant. Tiffany designers capture the grandeur of the swirling motifs in jewelry with colored diamonds. Nature abounds in these light, open settings, with the gemstones' vibrant and captivating beauty.
Diamonds mesmerize with a pure, dazzling light in a magnificent 2″ long platinum key with Marquise diamonds, which conjures up visions of secret gardens and grand estates (carat total weight .12; pear-shaped diamonds, carat total weight .24; round brilliant diamonds, carat total weight .68).
Inspired by an archival Tiffany design, the luxury house's designers brought to life enchanting earrings that evoke vintage romance and the nostalgic Belle Epoque feel. Tiffany Enchant flower earrings earrings in platinum with round brilliant diamonds (Carat total weight .44) have a price tag of $4,300.
Diamonds set in platinum and 18k rose gold delicately trace the romantic swirls of an open scroll pendant inspired by the ornate patterns of 19th-century iron gates. Round brilliant diamonds (carat total weight 1.34) beautify the Enchant Scroll Pendant ($20,000).
The theme of the key that unlocks the "enchanted world" continues with the Dragonfly Key Pendant (pendant only, $9,800) accented with a dragonfly of tanzanites, Scroll Earrings ($10,000), another Scroll Pendant ($9,500), and Chandelier Pendant ($16,000) with beautifully intricate motifs of Victorian garden decor.