Four Seasons x NetJets are joining forces to offer the ultimate in luxury in the sky and on the ground.
Take a cooking class with Chef David Bizet, who guided L'Orangerie restaurant at Four Seasons Hotel George V, Paris, to its first Michelin star, or perfect your ski technique in Jackson Hole with Olympic gold medallist Tommy Moe. Intrigued?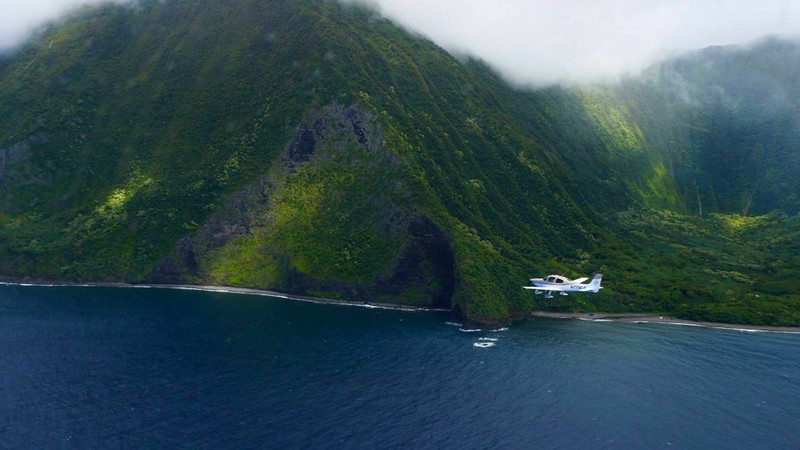 NetJets private fleet – the largest in the world is now combined with the renowned culture of service excellence that defines Four Seasons. As the fifth largest airline in the world, NetJets offers an unrivalled network of global connectivity including access to 5,000 airports in 170 countries around the globe. Four Seasons is the world's leading luxury hospitality company, with more than 100 hotels and resorts on six continents.
In three uniquely designed itineraries – with each entirely customisable to suit traveller preferences – guests will be transported via a NetJets private jet to Four Seasons destinations, where they will have opportunities to enjoy a series of exclusive experiences. Guests can choose from a winter mountain adventure on the soaring slopes of Jackson Hole and Vail, a tropical escape to the unspoiled Hawaiian island of Lanai, and a cultural immersion in France and Italy. Throughout their journey, air transportation will be arranged by NetJets, while Four Seasons will provide all accommodations and a dedicated concierge
will customise each guest's local itinerary. Timing of these trips is flexible, and available for parties of up to 14 guests – ideal for families, couples seeking a romantic getaway, or an intimate group of friends travelling together.
Island Getaway
Accommodations at Four Seasons Resort Lanai, with air travel by NetJets.
With virtually the entire island at one's disposal, this trip promises a taste of old Hawaii with all the modern comforts of a five star resort. Upon arrival via NetJets, a dedicated Four Seasons ambassador greets the party, whisking guests to their oceanfront suite to settle in before a private al fresco dinner accompanied by island entertainment. The next morning is reserved for the Lanai Archery and Clay Shooting Range and a picnic lunch on the edge of a wooded valley. That evening, guests set sail aboard a 50-foot (15 metre) catamaran for a stargazing expedition accompanied by an expert in Polynesian mythology. On day three, guests buckle up for a 4×4 off-road exploration of the island, with stops in a traditional village and secluded
beaches. An omakase dinner at NOBU Lanai is highlighted by a sushi-making class personally led by the restaurant's Executive Chef Marlowe Lawenko. The next morning, guests tee up on the Jack Nicklaus designed golf course before departing – but not without a custom-created meal to enjoy in the air as a final taste of the islands.

European Escape
Accommodations at Four Seasons Hotel George V, Paris and Four Seasons Hotel Firenze, plus either Grand-Hôtel du Cap-Ferrat, A Four Seasons Hotel or Four Seasons Hotel Milano, with air travel by NetJets.
Gourmands will delight in the exclusive experiences that await in Paris. After a sommelier-led tour of the historic wine cellar with tasting of rare vintages at Four Seasons, three Michelin star Chef Christian Le Squer will personally host a tasting menu dinner in his private kitchen quarters. The next day, guests visit the private home and atelier of a leading French fashion designer. A cooking class with Michelin-starred Chef David Bizet of L'Orangerie or Chef Simone Zanoni of Le George back at the Hotel caps off the day.
Arriving in Florence via NetJets, guests are welcomed by a personal guide from Antinori to enjoy a tour of the famous vineyards in the Chianti Classico region followed by a dinner. The next day, guests will receive a private tour of the Uffizi Gallery followed by a candlelit dinner on the only open-air balcony on the famed Ponte Vecchio, prepared by the Hotel's Michelin-starred Chef Vito Mollica.
Guests may choose from either Cap-Ferrat or Milan to round out their journey. On the French Riviera, highlights include an opportunity to take the wheel of a classic vintage car, or embark on a sailboat cruise along the coast. A visit to an internationally acclaimed dance school precedes an unforgettable dinner accompanied by a private dance performance. In Milan, guests have access to one of the city's most distinctive residences, the home of artist and collector Giampiero Bodino for a private dinner prepared by Chef Mollica. Relaxation in the Hotel's Spa follows the next day before taking in the sunset on the Duomo's private terrace.

Ski Adventure
Upon landing in Jackson Hole, Wyoming, one of the world's premiere snow destinations, guests will be treated to a sleigh ride through the National Elk Refuge en route to their Four Seasons Private Residence accommodations. A dedicated Ski Concierge will lead a fitting for custom handmade skis for everyone before dinner at the Chef's Table. The next day is spent on the slopeswith a US Olympian skier guiding guests through back country and out-of-bounds runs, highlighted by a special Four Seasons gourmet lunch in the mountains. Day three takes guests via helicopter over the Grand Teton Range to Yellowstone National Park for a wildlife safari via snowmobile before an afternoon reserved for pampering in the Resort's Spa.
Travelling on to Vail via NetJets, guests will be greeted by a personal butler in a Four Seasons Private Residence boasting 360-degree mountain views. After dinner with the chef that evening, guests prepare for an exhilarating day of heli-skiing, now in the Colorado Rockies. Après-ski activities include a mixology class and bourbon tasting before taking a snowcat for dinner in a cosy chalet. On the trip's final day, guests enjoy early mountain access and front-of-the-line privileges before a Four Seasons chef-prepared mountaintop lunch completes this incredible trip.