London's First Four Seasons Private Residences announced at Twenty Grosvenor Square.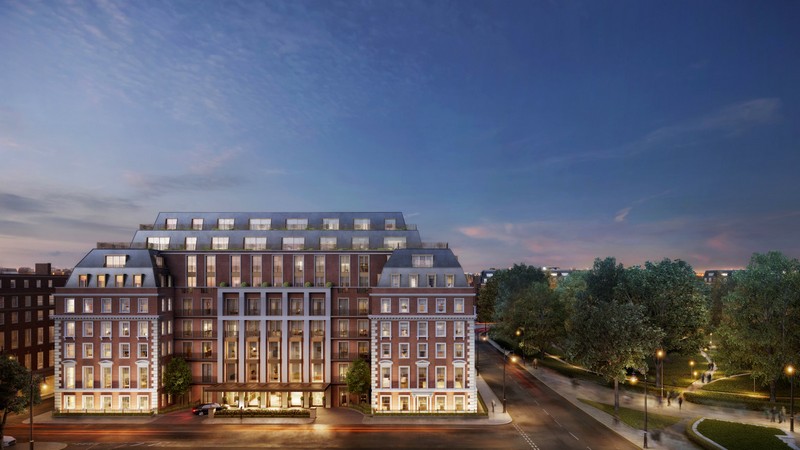 Four Seasons hospitality chainmis bringing its vision for free-standing residential to life. The luxury hotel group is elevating its global portfolio and establishing Four Seasons in the standalone residential market with the announcement of the first Four Seasons Private Residences.
Finchatton, the preeminent international design and development firm, has partnered with the world's leading luxury hospitality company to offer the first standalone Four Seasons Private Residences, located at Twenty Grosvenor Square in London. Opening in 2018, the residences will be the first Four Seasons Private Residences to be operated independently of a Four Seasons hotel or resort.
In addition to being the first Four Seasons private residential project that is not integrated with a hotel, Twenty Grosvenor Square, a Four Seasons Residence will also be the company's third property in London, joining Four Seasons Hotel London at Park Lane and Four Seasons Hotel London at Ten Trinity Square.
Twenty Grosvenor Square will offer 37 high-end residences in the heart of Mayfair. Serviced by Four Seasons employees and offering access to the many amenities of a Four Seasons hotel, the residences will bring together the best of hotel services and private ownership, offering a luxury residential experience unlike any other in London.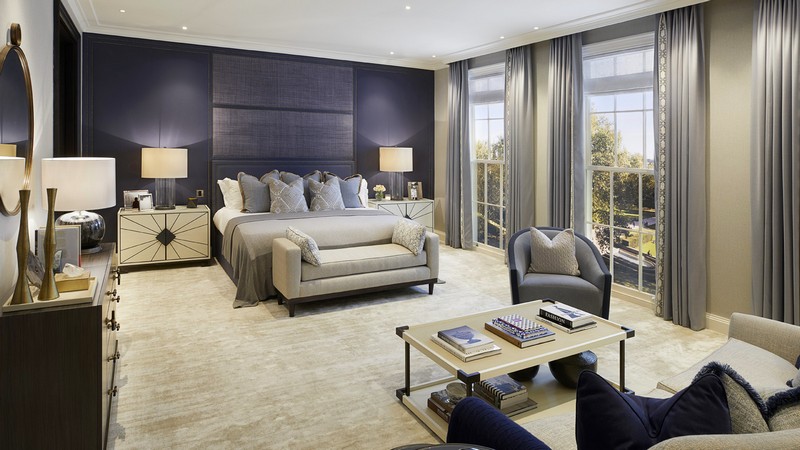 Once the home of the US Naval Forces in Europe and frequented by the likes of General Dwight Eisenhower during the Second World War, Twenty Grosvenor Square is steeped with rich history. Reviving the energy of the original building, the interiors have been elegantly designed by Finchatton to offer three, four and five bedroom apartments, each conceived with luxurious design features such as elegant classical drawing rooms, soaring ceilings, media rooms, family and catering kitchens, and separate access for staff. The 250,000 square foot (23,226 square metre) luxury development will also include a private wine cellar, a spa with an 82 foot (25 metre) swimming pool, a treatment suite with steam room and sauna, a state-of- the-art fitness centre, games room, a cinema, business suite, a garden room and private landscaped gardens.
"Buyers quite rightly expect world-class amenities, concierge and service when purchasing a Finchatton property. Partnering with Four Seasons to deliver this, and more, at Twenty Grosvenor Square will bring the very best to one of London's most distinguished locations," said Andrew Dunn, Co-Founder, Finchatton.
Bringing the luxuries and conveniences of hotel living home
Twenty Grosvenor Square, a Four Seasons Residence will offer the many services and amenities that guests enjoy in Four Seasons hotels and resorts around the world. From in-residence dining and catering to concierge services, housekeeping, salon and spa services, grocery stocking, event planning, childcare, pet care, transportation and business services, the amenities of Twenty Grosvenor Square will be personally tailored to the lifestyle of each resident.
As one of the leaders in branded residences since 1982, Four Seasons currently operates 33 branded Private Residence properties around the world, with three quarters of future Four Seasons projects including a residential component.
"Residential has long been an integral part of our business and creates a unique opportunity for us to bring the personalised care, high-touch services and amenities guests love about our hotels into their homes," continued Smith. "Standalone residential is a model we are actively pursuing in global gateway cities where we have an established presence, and we look forward to introducing our first freestanding residential project at Twenty Grosvenor Square."