A silent driving experience with zero emissions is at the heart of the world's first fully electric luxury yacht.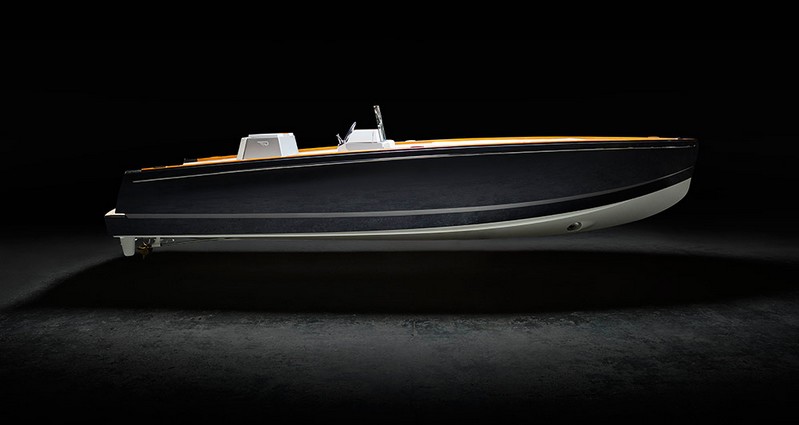 Quiet propulsion, zero emissions and zero time lost at the fueling dock make the world's first fully electric luxury yacht the best way to spend time on the water with family and friends. Designed from the outset for fully electric propulsion, Dasher achieves a new standard of excellence pairing modern styling with hi-tech composite construction.
Hinckley, the builder of America's finest yachts for nearly 90 years, continued its legacy of innovation by unveiling the world's first fully electric luxury yacht – Dasher.
Dasher, borrowing her name from the game-changing, original Picnic Boat hull #1, sports a carbon-epoxy composite hull shape designed by Michael Peters to provide superior performance and handling. With hand-painted, lightweight composite Artisanal Teak, every ounce of weight has been shaved and sculpted. Titanium hardware and console details were both 3D printed to achieve shapes and a level of precision unavailable in typical construction methods.
Dasher powers her 28 feet 6 inches with twin 80hp electric motors and dual BMW i3 lithium ion batteries.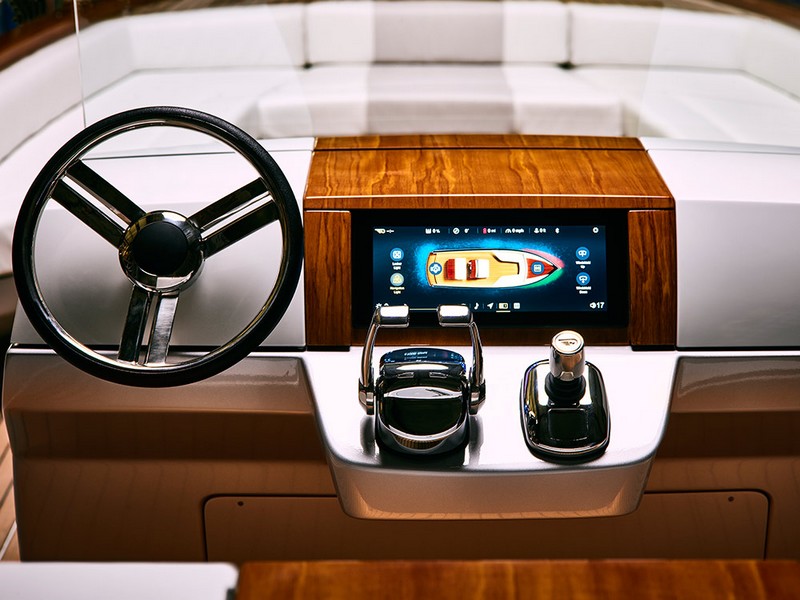 "The Hinckley Whisper Drive silent propulsion system combines the latest hydrodynamics, electric power and digital control systems to achieve the performance handling and maneuverability that discerning clients will expect," said Peter O'Connell, President and CEO of The Hinckley Company.
"Since 1928, Hinckley has pioneered beautiful, timeless, and highly innovative yachts. We have a long tradition of innovation in pursuit of the perfect yachting experience. From the early use of fiberglass in the Bermuda 40 in the 1960's to the adoption of jet drives on the category-defining Picnic Boat, we've always worked to combine the latest technology with cutting edge naval architecture to do what has not yet been done," added O'Connell.
Dasher is equipped with standard on-board chargers that accept dual 50 amp charging cables gaining a full charge in 4 hours. The boat's console is designed to allow the Captain to join the party. A retractable windshield makes it easy to connect with guests, even while at the helm. And touch-screen control makes navigating equally simple.
Dasher also marks Hinckley's debut of Artisanal Teak, a lightweight hand-painted epoxy composite that has Hinckley's signature varnished teak look without the weight or maintenance costs of traditional varnished teak wood. As on all Hinckley Yachts, Dasher has a shallow draft that allows boaters to explore places they simply couldn't access on other yachts.