Four Seasons Hotel George V Paris becomes the first European Palace to host 3 Michelin-starred restaurants for a total of 5 Michelin Stars: Restaurant Le Cinq, 3 Michelin stars, Le George and L'Orangerie both receiving their first star. A culinary journey to discover as of today!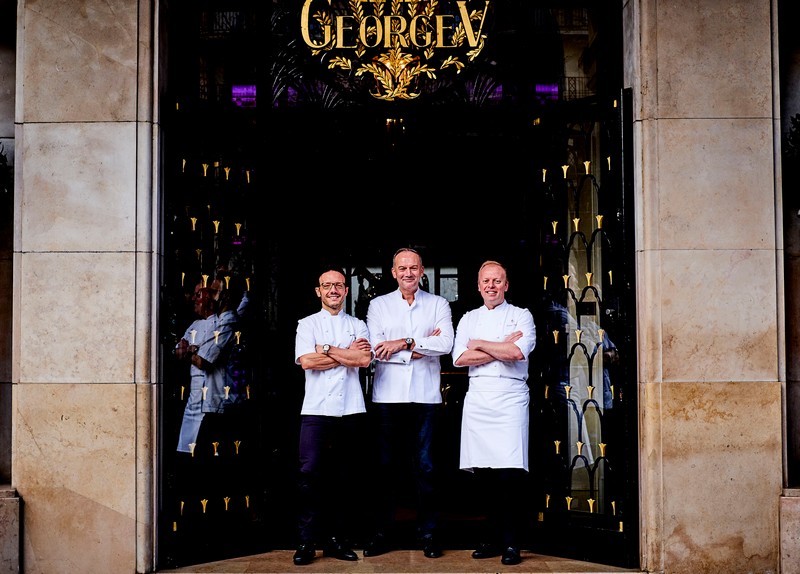 "We believe that a memorable stay would be incomplete without an extraordinary dining experience."
Four Seasons Hotel George V Paris is known for offering guests an unprecedented culinary experience under the same roof, and is now indisputably the leading gourmet address of the French capital.
Following the announcement of the 2017 Michelin Guide, the restaurants Le Cinq, Le George and L'Orangerie at the Four Seasons Hotel George V, Paris have collectively been crowned with a total of five Michelin stars, making the acclaimed Hotel the first luxury Hotel in Europe to be home to three Michelin-starred restaurants.
Le George and L'Orangerie have both been awarded their first Michelin star in the latest edition of the Michelin Guide and join the Hotel's French haute cuisine restaurant, Le Cinq, which retains the highest accolade of three Michelin stars for the second consecutive year.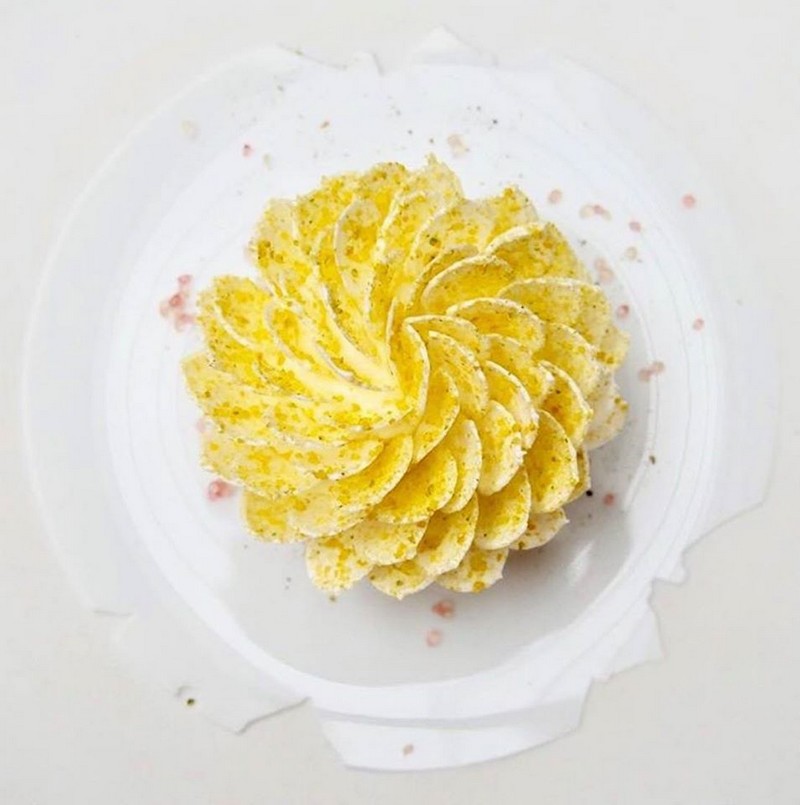 "As a gastronome myself, I have always had the highest culinary aspirations for our team who have worked to continuously innovate and exceed our guests' expectations. I believe the five Michelin stars awarded today are a testament to this commitment to excellence brought to life by our Chefs, Christian Le Squer, Simone Zanoni, David Bizet and their teams," said José Silva, Regional Vice President and General Manager of Four Seasons Hotel George V.
'The third Michelin star for Le Cinq for the second consecutive year rewards the very essence of today's cuisine and we strive to continuously evolve our style and techniques to instill an emotional connection with our guests,' commented Christian Le Squer."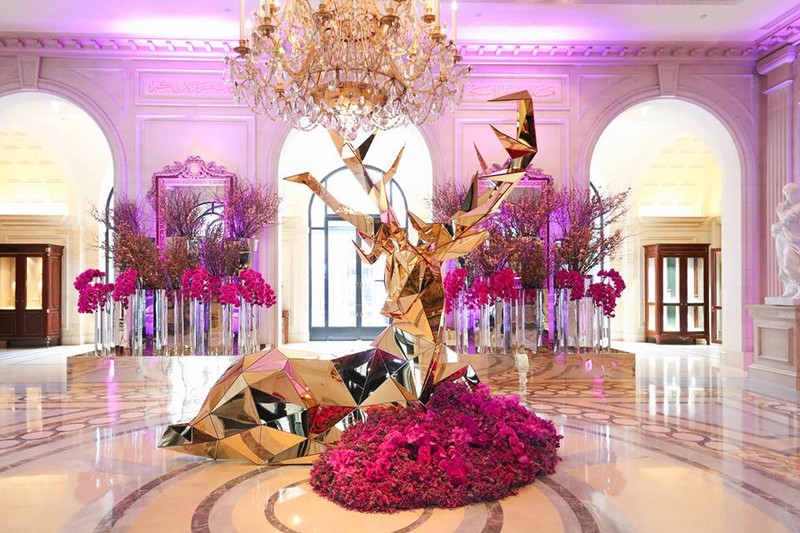 'After a long career in different Michelin starred restaurants, I think I have finally found my place at the George where the light and convivial cuisine meets a buzzing and trendy ambiance. I believe this Michelin star follows the evolution of our guests' desire for a friendlier and more informal dining experience with exceptional flavors,' .
David Bizet concludes: 'During my 17 years in Le Cinq's kitchens, I have forged a passion for excellence and it is with the same quest for perfection that I have worked on L'Orangerie's menu. The Michelin star received today, just eight months following our opening, is a reward that honours the tireless work of our teams to create dishes that pay homage to nature and the changing seasons.'