A great new residence is waiting for this great new Doettling masterpiece.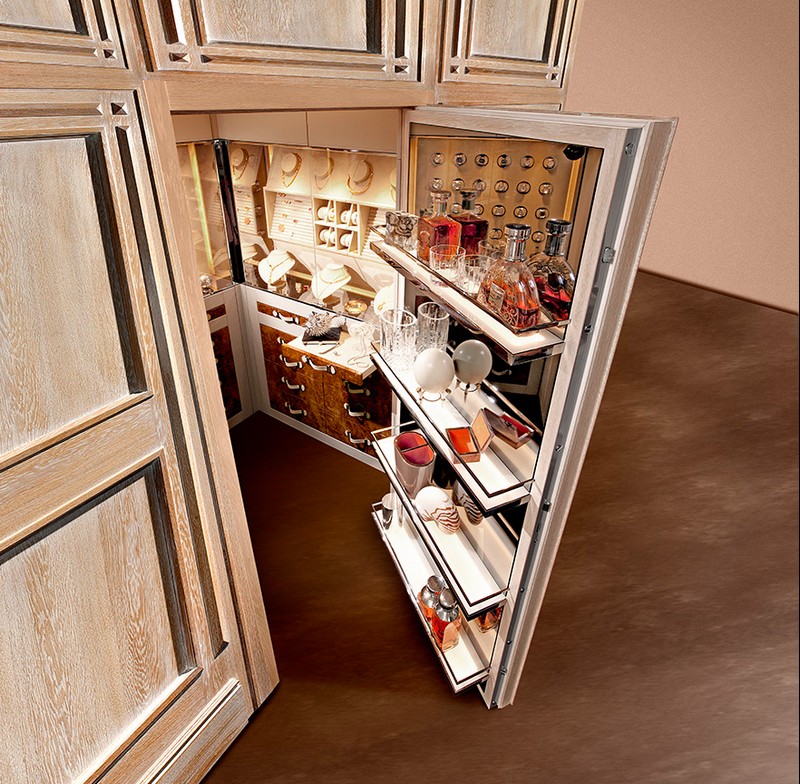 For the first time ever, Döttling, the manufacturer of high-security safes of the luxury class, is offering this end-to-end service package from a single source.
Whether watches, jewelry, works of art, or weapons – private collections of the highest quality also require
prestigious and secure rooms. The Collector Rooms represents a fully secured room with Döttling high-security access or a room that can be normally entered featuring Döttling safes naturally integrated into the furnishings. The finest materials and high-security display cabinets to showcase special exhibits round out the offer.
"Creating an exquisite ambience for these valuables, from basic planning through the design concept to the complete execution: our specialists in the areas of wood, metal, leather, and design are predestined for this task. With Collector Rooms we provide a service to end customers, architects, and designers that leaves no wish unfulfilled," commented Doettling.
The services include planning and design of the room, including the furnishings, visualization in the form ofhigh-tech renderings, on-site measurements, project management and coordination of all necessarycraftsmen, production of the complete furnishings, delivery and installation.
"At Döttling, we take the term "handcraft" literally. For we still work quite traditionally by hand. When the passion of our restorers, goldsmiths, locksmiths, saddlers, painters, and security specialists coalesces with the requirements and preferences of our customers, an individual masterpiece is created thatcaptivates generations due to its functionality and beauty," added the team.
Doettling's offer include also tabletopobjects like, miniature high end safes, tabletop humidors, and the Döttling Gyrowinder. The Gyrowinder is a unique feat of engineering. For the first time ever, the high-precision instrument allows completely free rotation of the watch in all directions – including a complete rollover – which comes closest to the movement of the watch on one's wrist.