Zenith presented Defy Lab. the world's most accurate mechanical watch.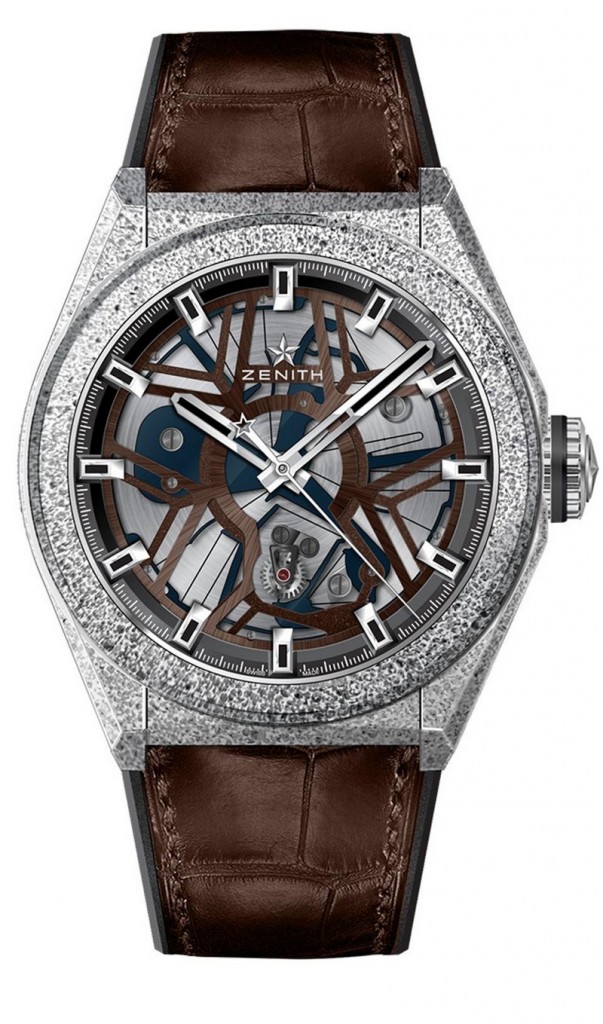 The accuracy of mechanical watches enters a new dimension with this innovative watch from the Swiss manufacture.
A groundbreaking oscillator invented by Swiss watch manufacturer Zenith makes this watch the most accurate mechanical timepiece in the world. This is also the first watch with a case made from Aeronith, an aluminum composite lighter than titanium, aluminum or carbon fiber.
The Defy Lab watch is both an evolution and an improvement on the balance and hairspring regulator invented in January 1675 by the scientist Christiaan Huygens. This advance constitutes an outright challenge to the fundamental operating principle of mechanical watches.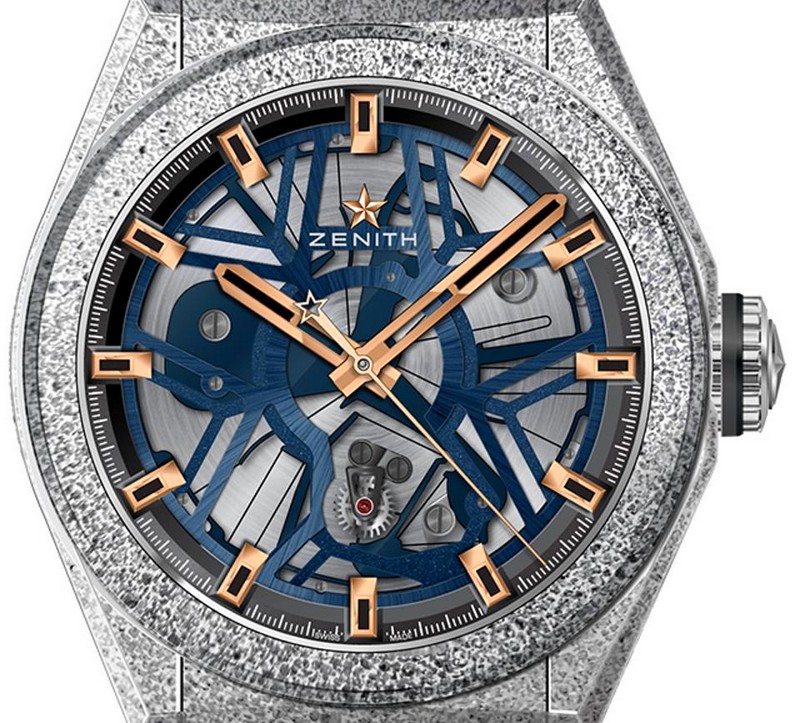 The watch has been awarded triple certification: chronometer certification from the Besançon Observatory on behalf of the International Bureau of Weights and Measures, displayed in the viper's head stamp; for thermal behavior, the ISO-3159 standard spectrum has been broadened; and the watch meets ISO-764 magnetic criteria.
The timepiece is equipped with a single element oscillator that measures just 0.5 mm in thickness, replacing the traditional balance-and-spring assembly. The Defy Lab beats at a frequency of 15 Hz with an amplitude of +/- 6 degrees – three times the frequency of the iconic Zenith El Primero movement. This gives it exceptional accuracy, with a daily rate precise to just 0.3 seconds, and a 60-hour power reserve. Insensitive to temperature gradients, gravity and magnetic fields, the Defy Lab maintains the same degree of precision for 95% of its power reserve.
"In recent years, high frequency has become the final frontier in escapement technology – the higher the vph, the greater the timekeeping performance and accuracy of the movement. Zenith was a pioneer of this technology, introducing a new caliber, the Zenith El Primero, in 1969, with a frequency of 36,000 beats per hour, or 5 Hz. The movement is still produced today," says forbes.
"Is an improvement possible? In a mechanical watch, an ideal solution would be one that is not susceptible to positional rate variations, not affected by magnetism or changes in temperature, and one in which friction can be eliminated at the point of impulse as well as at the oscillator's pivot points," commented hodinkee.
"This is a very tall order, but one which many manufacturers have attacked in recent years – especially with the increasingly widespread use of silicon for balance springs, levers, and escape wheels (as well as other magnetic materials). "
Zenith unveiled the Defy Lab and its groundbreaking oscillator during a press conference at the Zenith Manufacture in Le Locle, Switzerland, hosted by Jean-Claude Biver, President of the LVMH Watch Division, Julien Tornare, CEO of Zenith and Guy Semon, CEO of the LVMH Watch Division R&D Institute.