Bulova and the Recording Academy celebrate the 60th Anniversary of the GRAMMY Awards with the unveiling of a new Limited Edition timepiece. The timepiece will be gifted to each 60th GRAMMY Award winner.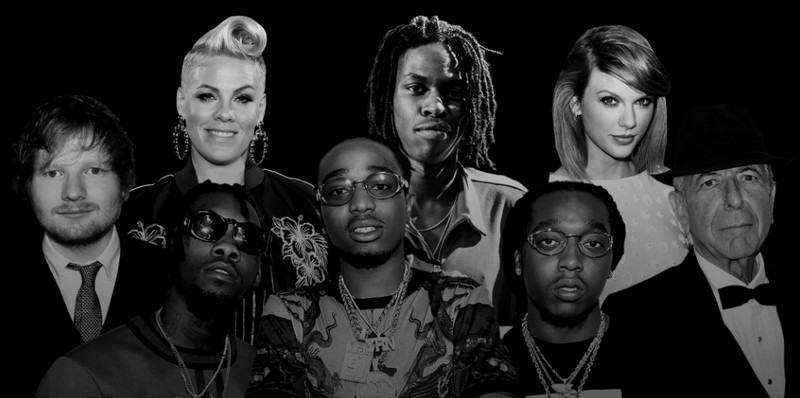 This year, the Recording Academy will host the 60th GRAMMY Awards in New York City, Bulova's beloved home, where the duo will hold an exclusive event during GRAMMY weekend. Titled, "Tune of Time," the intimate afternoon will feature a special performance by music legend and three-time GRAMMY Award winner, Nile Rodgers and his band CHIC.
The Limited Edition timepiece, from the brand's Precisionist collection, features a stainless steel case with a multi-layer gold-tone GRAMMIUM — a custom alloy developed by John Billings, the craftsman who creates, by hand, the lustrous gold gramophone statue that is presented to GRAMMY recipients — medallion dial showcasing the New York City skyline and 60th anniversary design detail. The commemorative watch is presented with a date window feature and sweeping second hand, that is proprietary to Bulova's, three-prong quartz crystal, Precisionist movement. The watch is complete with an anti-reflective sapphire glass, screw-back case with GRAMMY logo and a black rubber and croco-embossed grey leather strap.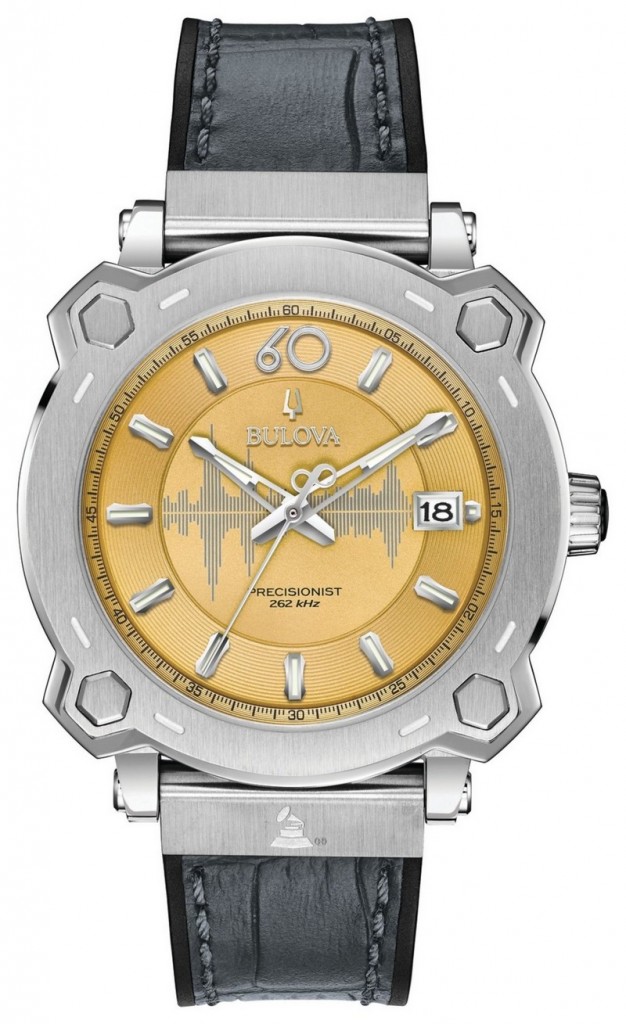 "This year is incredibly momentous for not only the Recording Academy but also Bulova as we celebrate our musical partnership in our hometown," said Jeffrey Cohen, President of Bulova. "We look forward to a great event where we can highlight the new Limited Edition timepiece, but also commemorate the 60th Anniversary of the GRAMMY Awards with a special partnership announcement with Nile Rodgers."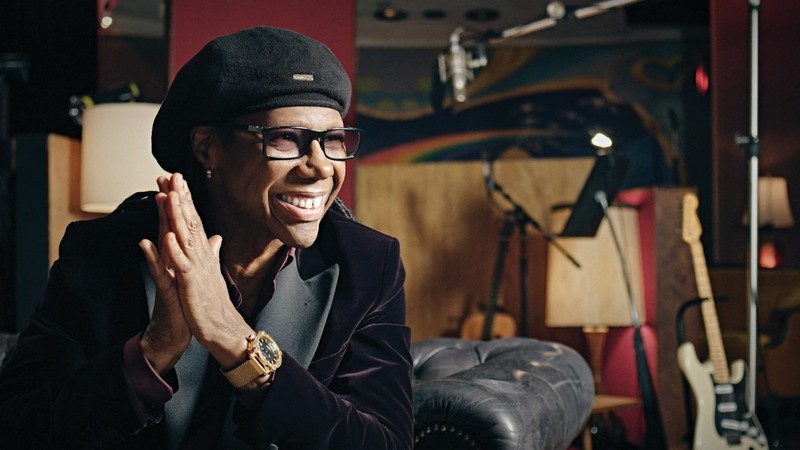 An eclectic all-star lineup of artists, musicians, actors, and comedians will take the stage as presenters at the 60th Annual GRAMMY Awards. This year's presenters include 18-time GRAMMY winner Tony Bennett, current GRAMMY nominee Dave Chappelle, three-time GRAMMY winner and current nominee Kelly Clarkson, professional football player Victor Cruz, GRAMMY winner Eve, current GRAMMY nominee Jim Gaffigan, actress Katie Holmes, previous GRAMMY nominee Nick Jonas, actress Anna Kendrick, 15-time GRAMMY winner Alicia Keys, 10-time GRAMMY winner John Legend, actor Shemar Moore, comedian and television host Trevor Noah, current GRAMMY nominee Sarah Silverman, actress and singer Hailee Steinfeld, and GRAMMY nominee Donnie Wahlberg.
Previously announced GRAMMY performers include Jon Batiste, Brothers Osborne, Alessia Cara, Cardi B, Childish Gambino, Eric Church, Gary Clark Jr., Miley Cyrus, Daddy Yankee, DJ Khaled, Luis Fonsi, Emmylou Harris, Elton John, Kesha, Khalid, Lady Gaga, Kendrick Lamar, Little Big Town, Logic, Patti LuPone, Bruno Mars, Maren Morris, P!nk, Ben Platt, Rihanna, Zuleyka Rivera, Sam Smith, Chris Stapleton, Sting, SZA, Bryson Tiller, and U2.
Live from Madison Square Garden in New York City, and hosted by award-winning television personality and performer James Corden, the 60th Annual GRAMMY Awards will be broadcast live in HDTV and 5.1 surround sound on the CBS Television Network, Sunday, Jan. 28, 2018, at 7:30 p.m. ET/4:30 p.m. PT.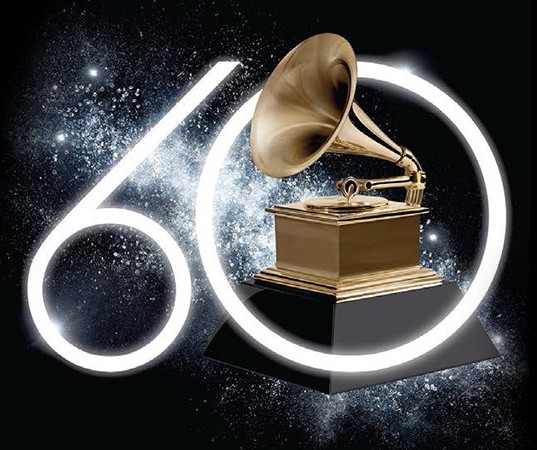 GRAMMY Charity Online Auctions—in celebration of the 60th Annual GRAMMY Awards —will offer more than 100 exclusive items on eBay for Charity, a platform that has raised nearly $810 million for charities around the world. The GRAMMY Charity Online Auction Campaign will offer exclusive items for sale from GRAMMY winners, including Beyoncé, Coldplay, Lady Gaga, Bruno Mars, Ozzy Osbourne, Keith Richards (Rolling Stones), Ed Sheeran, Britney Spears, Bruce Springsteen, and Keith Urban, GRAMMY nominees HAIM, Halsey, Logic, Katy Perry, and platinum recording artists Andy Grammer, Troye Sivan, Harry Styles, as well as many more. Shoppers can bid on platinum-level tickets to the 61st GRAMMY Awards telecast in Los Angeles in 2019; tickets and meet-and-greet passes with GRAMMY winner Sam Smith and platinum recording artist Niall Horan; and a private guitar lesson with legendary Megadeth frontman Dave Mustaine. Presented in partnership with eBay for Charity and Matchfire, all proceeds benefit the GRAMMY Museum and MusiCares.