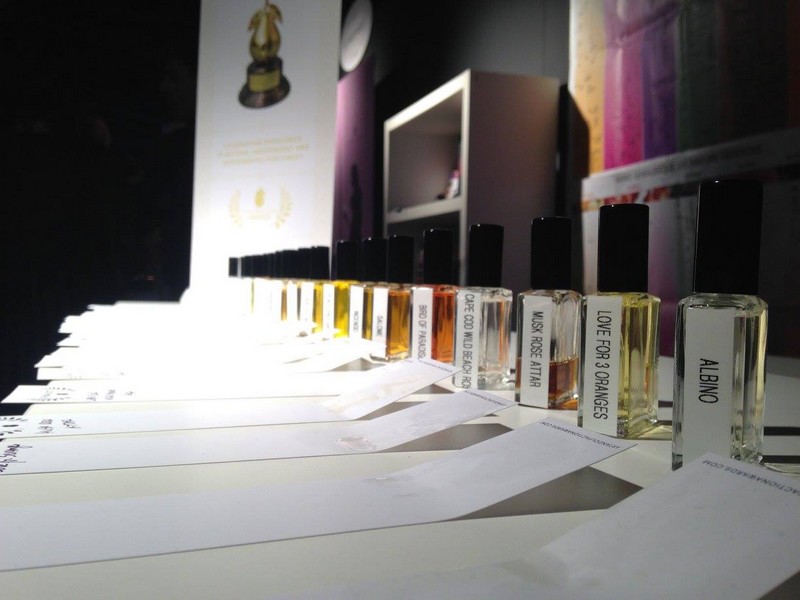 The conference room of the eighth edition of Esxence – The Scent of Excellence (31 March – 3 April 2016, Milan) hosted the official announcement of the finalists of the 2016 edition of the Art and Olfaction Awards, the prestigious international award that celebrates creativity, innovation, and excellence within global independent, artisan and experimental perfumery. The annual prize is the famous Golden Pear, which is handed out to five perfumes each year at a public ceremony in Los Angeles. The finalists for 2016 hail from 14 countries and represent a broad diversity of practices and styles.
The Art and Olfaction Awards 2016 aim to raise interest in niche perfumery by introducing its protagonists to the entire world, and by turning the spotlight towards these deserving fragrance creators.
As with last year, two winners will be selected from the categories Artisan and Independent, and one winner will be selected for the Sadakichi Award for Experimental Scent. Each winner will receive The Golden Pear, which continues to cement its status as a prestigious achievement in the independent, artisan and experimental perfume world.
The finalists were selected by a group of highly qualified judges from the perfume world, the art world, and other creative industries. The artisan and independent category submissions were judged blindly, presented in generic vials and tracked by a numerical code. The preliminary round judges selected the finalists, and the finalist round judges will select the winners.
The winners will be announced on May 7, in an open-to-the-public event at the Hammer Museum in Los Angeles.
Art and Olfaction Awards 2016 – Artisan Award Category:
Albino (A Study in White) – DSH Perfumes, USA;
Miyako – Auphorie, Malaysia;
Bird of Paradise – Thorn & Bloom Perfume, USA;
Musk Rose Attar – Rising Phoenix Perfumery, USA;
Cape Cod Wild Beach Rose – Nomaterra, USA;
Namibia – Frazer Parfum, South Africa;
Incendo – La Curie, USA;
Peach Tree Garden – Phoenix Botanicals, USA;
Love for 3 Oranges – Aether arts Perfumers, USA;
Salomè – Papillon Perfumer, UK.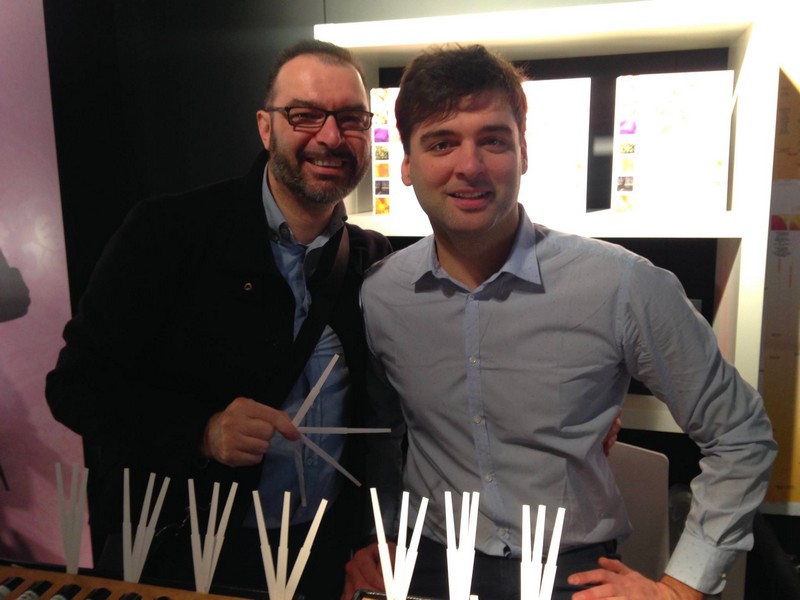 Art and Olfaction Awards 2016 – Independent Category:
Bat – Zoologist Perfumes, Toronto, Canada;
Panorama – Olfactive Studio, France;
Dark Ride – Xyrena, Los Angeles, USA;
Past | Presence – Roads, Ireland;
Elephant & Roses – Maria Candida Gentile Maitre Parfumeur, Sarzana, Italy;
Rose de Taif Extrait – Perris Monte Carlo, Monaco;
Fougère Nobile – Nobile 1942, Italy;
Salim Attar – Tobacora Parfums, Poland;
Néa – Jul et Mad Paris, France;
Waiheke Dreams – Juliana Parfums Co., New Zealand.
Art and Olfaction Awards 2016 – Sadakichi Award for Experimental Work with Scent:
Century's Breath – Cat Jones, Australia
Dear Enemy – Christy Gast, USA, with Camila Marambio, Derek Corcoran, Giorgia Graells, Chile
The Juice of War – Hiroshima & Nagasaki – Maki Ueda, The Netherlands
Signal – Carrie Paterson, USA
Western Drive – Kellen Walker, USA.