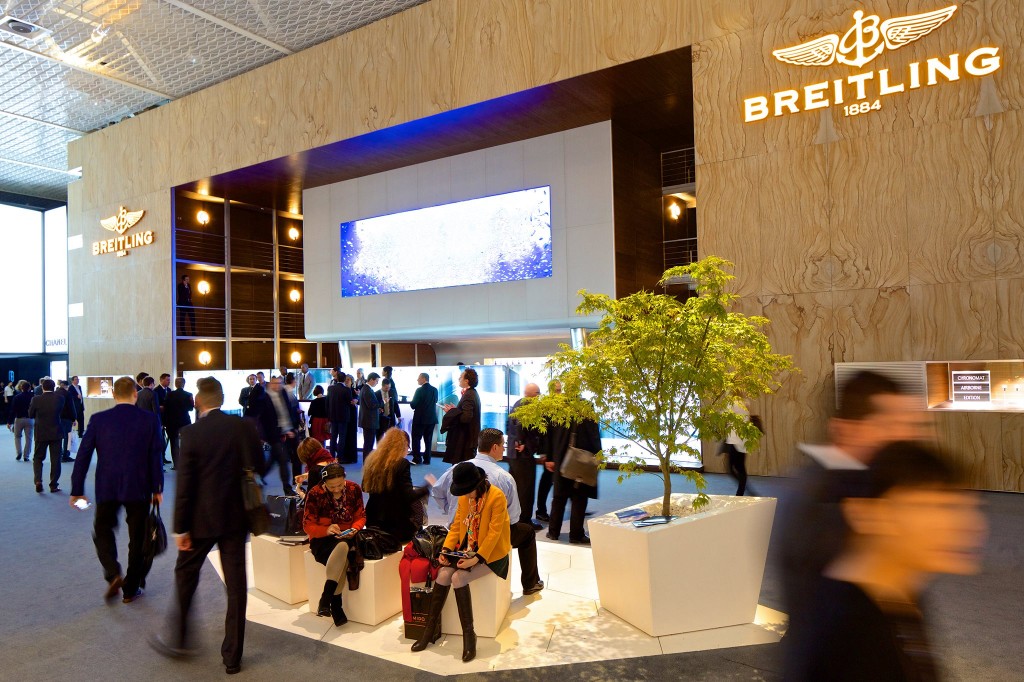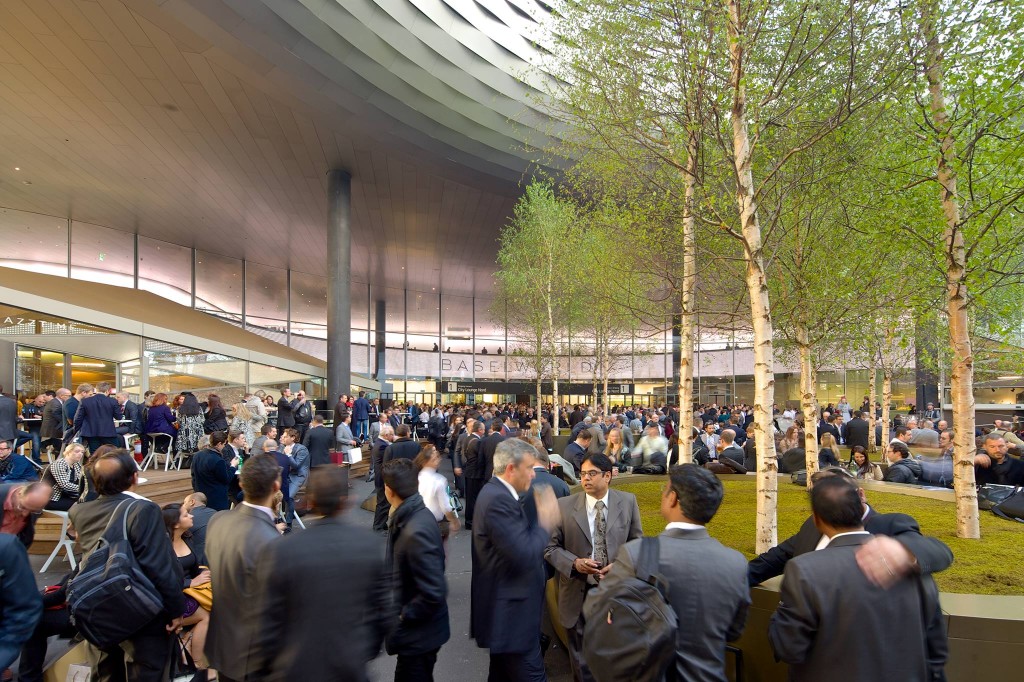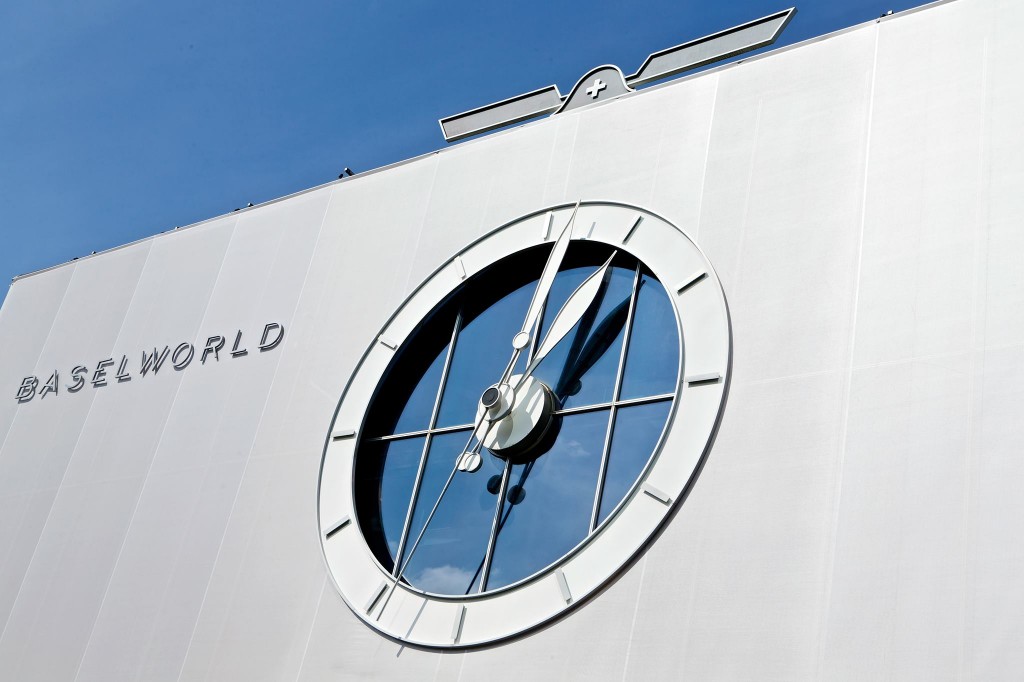 Baselworld 2014 (Basel, Switzerland) came to a close having once again succeeded in bringing together around 150,000 attendees from all over the world. Baselworld trade fair is the annual event, where around 1,500 exhibitors, including all the leading brands, from over 40 countries first showcase their watch and jewelry innovations and novelties.
On top of that, the economic impact is enormous. The Swiss watch industry, 95% of which is represented at Baselworld, had exports of around 21.8 billion Swiss francs in 2013. And it is not only the watch and jewellery industry that benefits; the whole of Switzerland profits, as Baselworld directly and indirectly generates an income of around 2.4 billion Swiss francs a year and thereby approximately 13,000 jobs, say the organizers of the biggest watch and jewelry fair of the planet.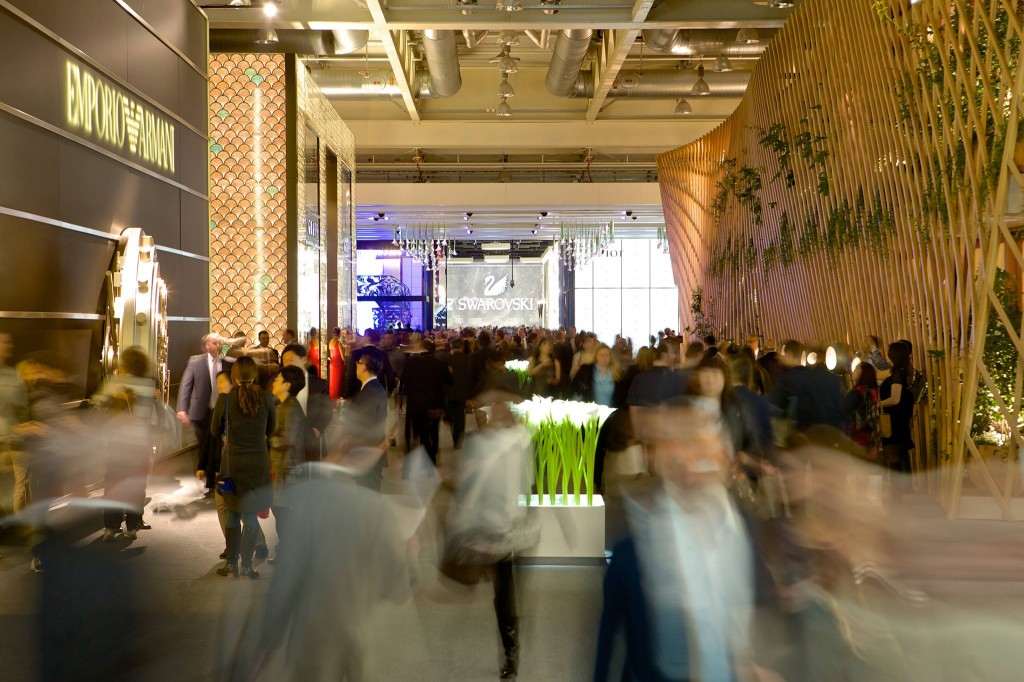 "Historical! It's been a great Baselworld for Bulgari and it will be remembered for a long time," said Jean-Christophe Babin, CEO of Bulgari. For him, "Baselworld is that moment in time that determines the future. In the course of one week, we unveil our novelties to business partners and
to the press of the whole world; possibly one of the most intimate exercises of a brand, the creation. In return, we feel the emotions that our creations evoke. A capital experience for the future to continue to improve ourselves."
Thierry Stern, CEO of Patek Philippe, found the whole show to be a "very smooth process, pleasant ambiance and excellent attendance of the press." He went on to say, "We have been present in Basel since 1931, as it is the most important platform for meeting all of our retailers and an excellent platform for our media partners. This year, we received more than 1,000 journalists in a few days.""Baselworld 2014 has been a good edition, similar to 2013," said Karl-Friedrich Scheufele, Co- President of Chopard.
Tag Heuer CEO, Stephane Linder, was really positive about the business done, saying, "Another excellent year! Sales are in line with our objectives, which were very ambitious. In terms of volume we have already exceeded our 2013 sales at Baselworld by +50%!"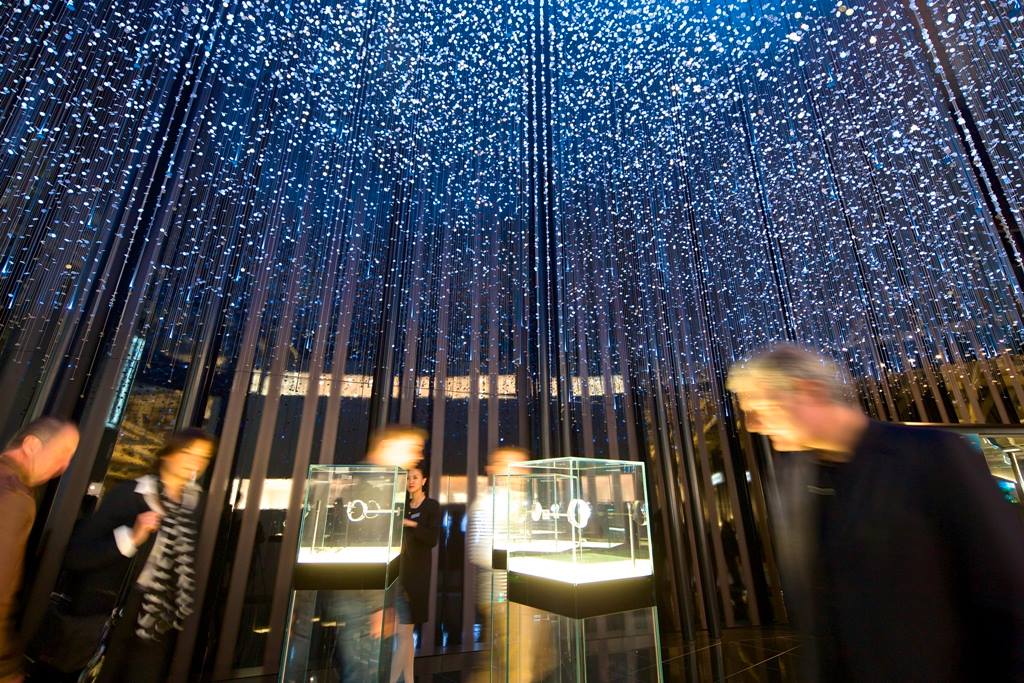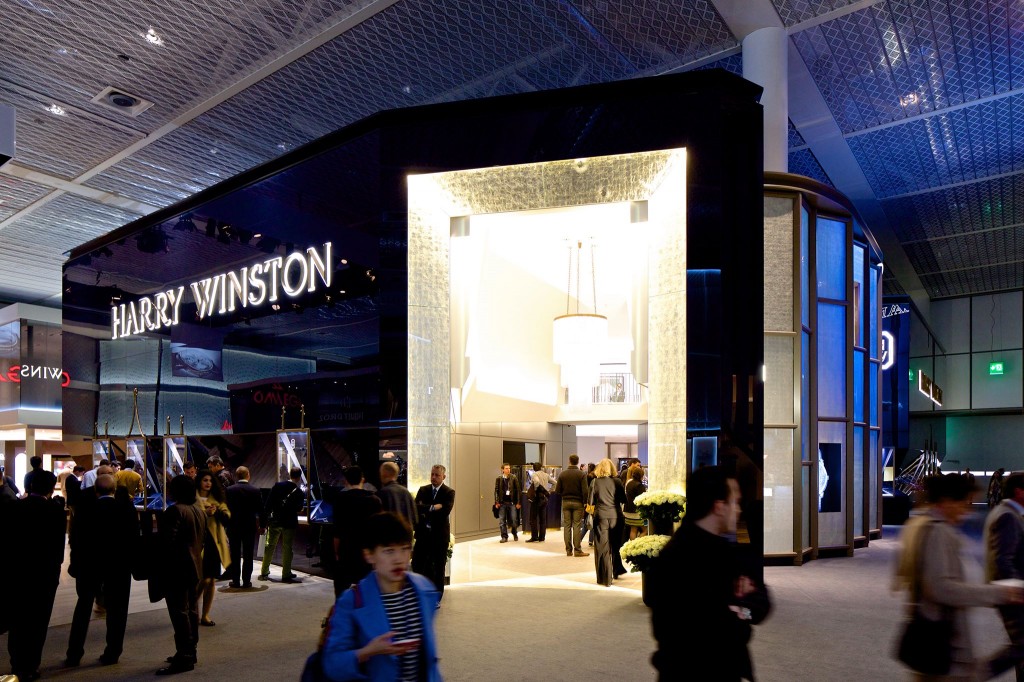 Take a look at some of the watches presented at this year's edition. Check also "The watches of 2014 Baselworld. Swiss-Made at its very best. Part I, Part II,  Part III,  Part IV, Part V, and Part VI.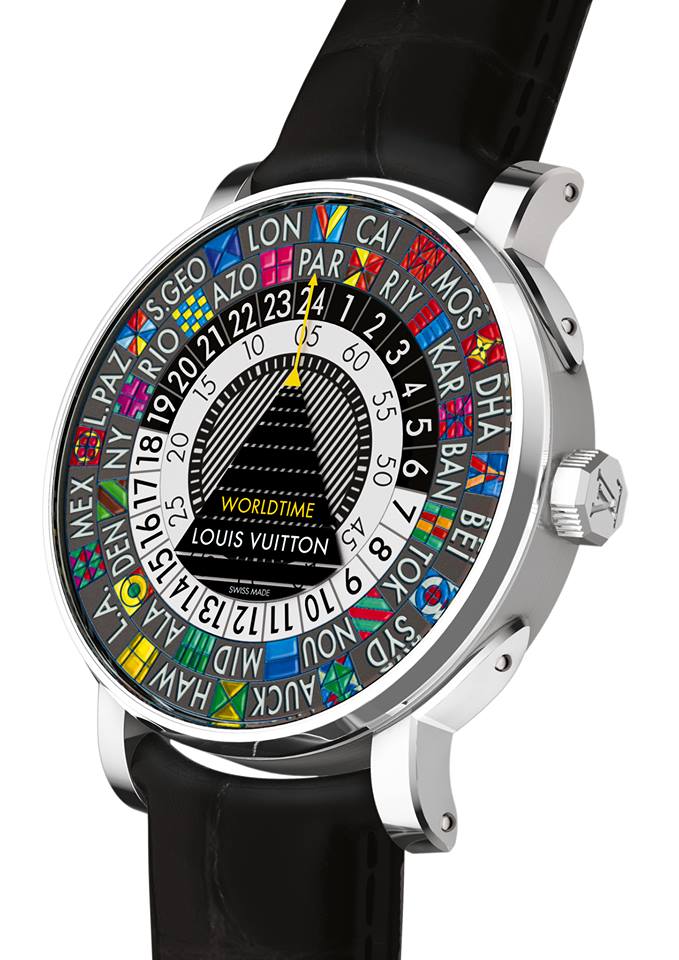 Louis Vuitton Escale Worldtime – luxe globetrotters'classic travel watch reinvented
At Baselworld 2014, Louis Vuitton presented the Emprise Collection of modern, feminine watches and jewellery inspired by the emblematic trunk. At a time when borders are becoming increasingly blurred, Louis Vuitton also introduced the new Louis Vuitton Escale Worldtime, a completely worldtimer featuring an inventive display and a hand-painted dial. This is first men's watch to Louis Vuitton's accessories and luggage collection. A Louis Vuitton signature yellow arrow set just under the glass identifies the time in each city. The focus of this watch with 41mm satin-polished white gold case is on the 30-color palette used to differentiate the cities.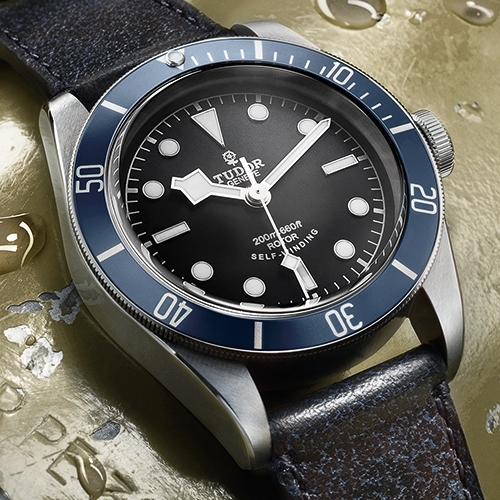 Tudor Heritage Black Bay watch – a tribute to the long tradition of TUDOR dive watches.
Winner, in the "Revival" category, of the 2013 Grand Prix d'Horlogerie de Genève in a version in warm colours, this new icon returns in a different but complementary spirit: icy and sharp in keeping with the original qualities of TUDOR Submariner tool watches and their mission to accompany divers from some of the world's foremost naval forces.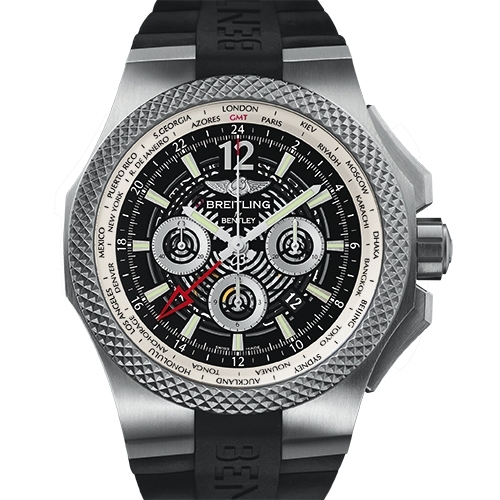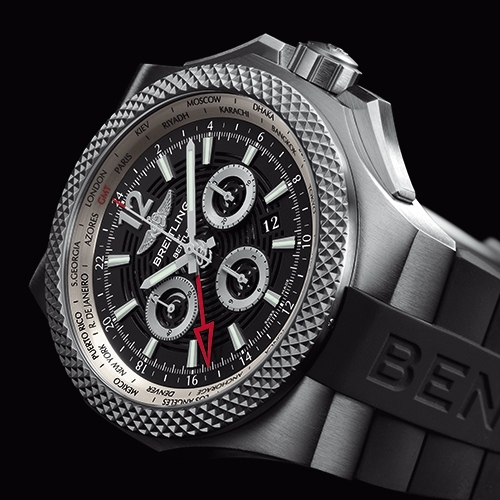 BREITLING Bentley GMT Light Body B04 watch – British chic with a revolutionary dual timezone adjustment system
An authentic sculpture featuring an original design, this travel chronograph is also distinguished by its unprecedented user friendliness. To juggle with time zones, all that is required is to pull out the crown and turn it backwards or forwards in one-hour increments, with no loss of precision in counting off the minutes, while the date is automatically adjusted to local time on both directions. Another appreciable source of comfort when on the road is the rotating inner bezel bearing the names of 24 cities and enabling at-a-glance readings of all timezones in relation to the one indicated by the 24-hour hand.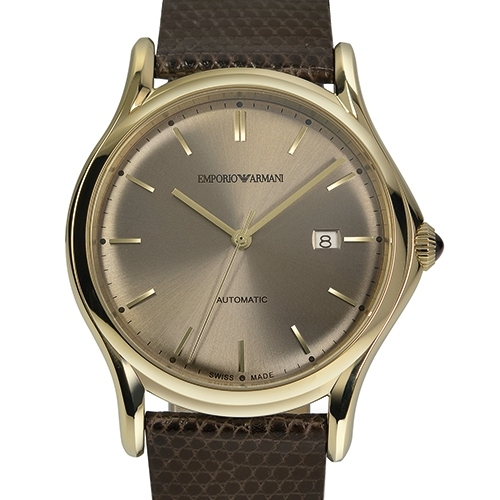 EMPORIO ARMANI Swiss Made watch collection – Armani's fist Swiss timpiece collection
Inspired by the thirties and forties, the age of ultimate elegance much admired by Giorgio Armani, these timepieces look to the future while respecting the past. Melting Gold watch, a sophisticated and remarkably pure model, stands out for the rich, warm cognac and golden hues of the dials, made unique by the quartz cabochon set in the crown and is available with either a metal multilink bracelet or a fine leather strap.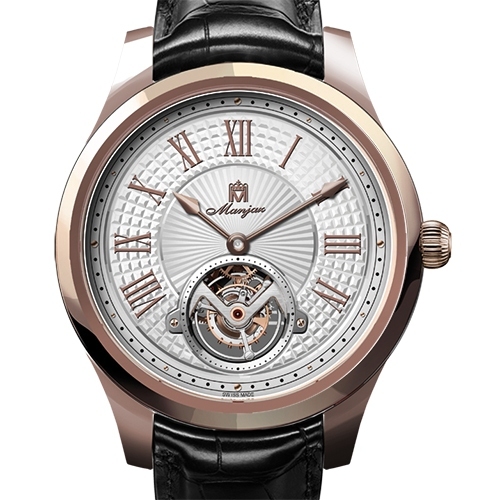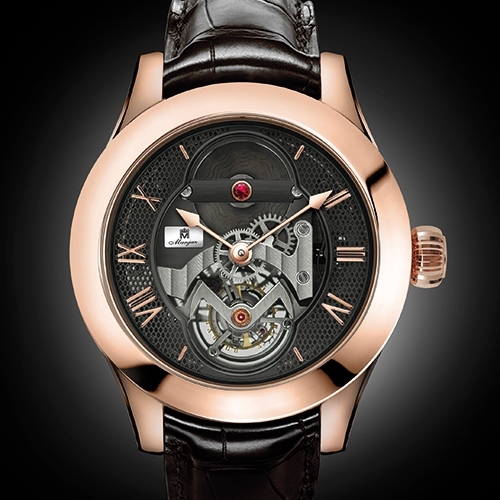 MANJAZ Yin & Yang Tourbillon watch – Swiss expertise combined with Chinese philosophy.
Yin or Yang: the forces of the universe are harmoniously depicted within a pink gold case providing a precious frame for this mechanical close encounter. The complementary yin and yang forces encircle the supreme horological complication. Majestically enthroned its carriage at 6 o'clock, the tourbillon with its elegant spinning motion boldly defies the laws of gravity, surrounded by a white-clad dial adorned with fascinating guilloché effects. At its centre sits a delicate central sunburst motif engraved with the Manjaz logo, while the dial rim is graced with a mosaic pattern of small squares topped by classic Roman numerals. In the Yang version, the watch appears in a black, subtly worked version revealing part of its gear wheels adorned with Côtes de Genève.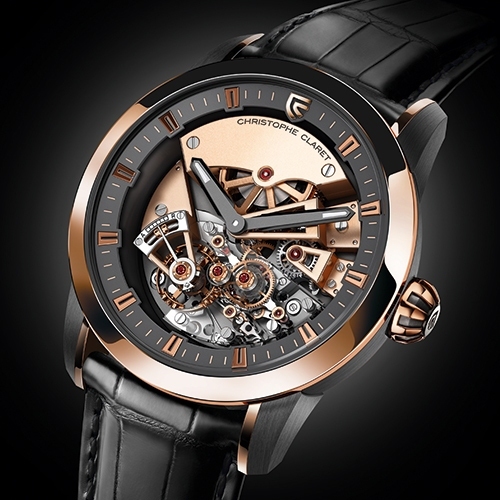 CHRISTOPHE CLARET Maestoso watch – a wristwatch equipped with a detent escapement.
To prevent overbanking, which is inevitable due to the movements of the wrist, a cam connected to the sprung-balance works in tandem with the safety finger-piece. The entire structure pivots on a ball bearing to dissociate all the elements that carry the escapement. To prevent tripping, a
supple banking engages with the balance wheel and absorbs any excess energy, while constant force guarantees stable amplitude whatever the remaining power reserve. A stop-seconds function plays an essential role by stopping the balance when setting the time.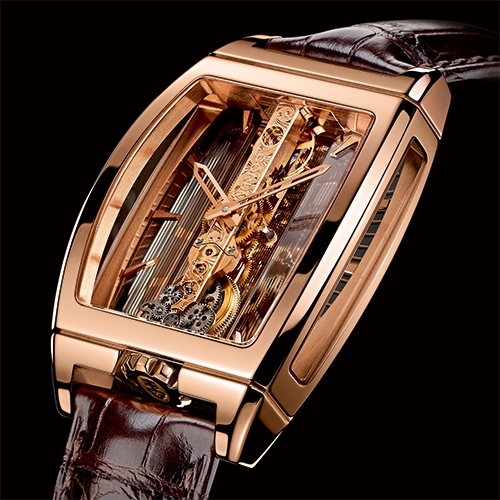 CORUM Golden Bridge watch – unconventional vertical construction
Developed in 1980, Corum's baguette movement quickly made its mark as an icon in contemporary watchmaking thanks to its unconventional vertical construction. Corum masterfully rose to the challenge of transmitting energy in this linear movement. Staged inside a red gold case framed by four sapphire crystals for the front, back and sides, it invites an all-encompassing immersion into the magic of these linear mechanics, at the heart of a captivating play on transparency. The red gold upper bridge is adorned with hand engravings, as is the mainplate, thus embodying the finest watchmaking traditions.