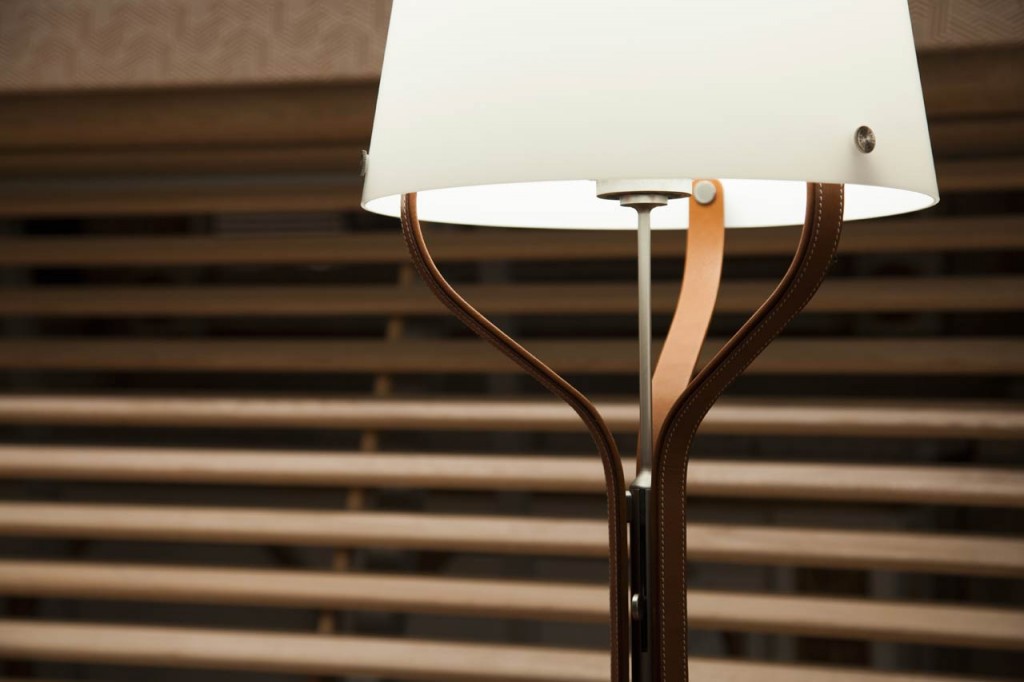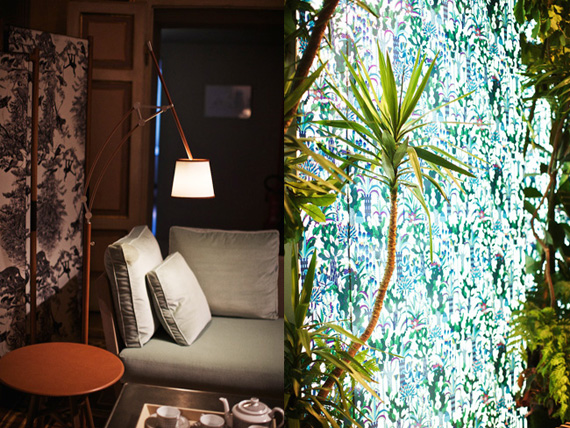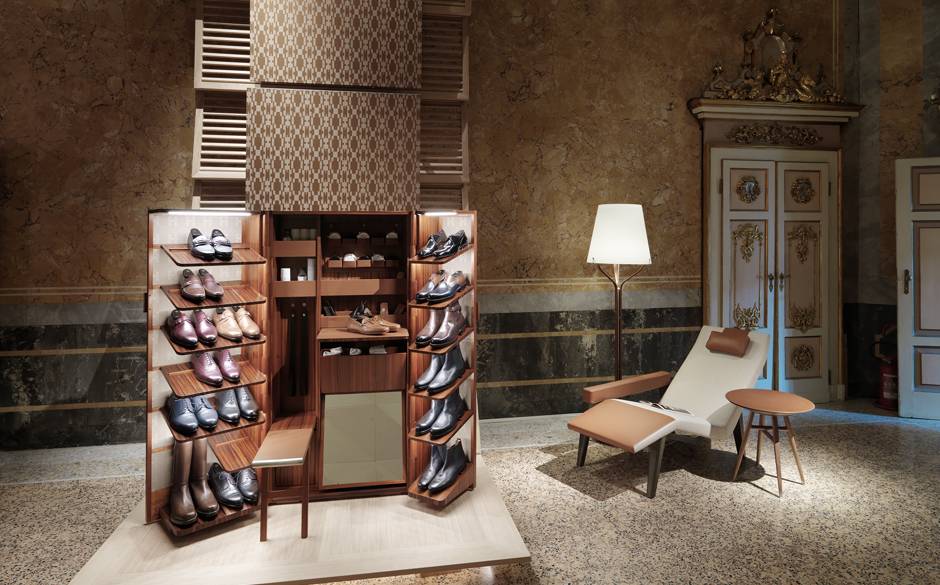 French luxury maison Hermès lights up this year's Salone del Mobile and 18th-century Milan's Palazzo Serbelloni on Corso Venezia with Hermès en lumière, luxury house's first lighting range designed in collaboration with Italian designer Michele de Lucchi and French visual artist and light scenographer Yann Kersalé.
Michele de Lucchi's two ranges of light fixtures – Pantographes and Harnais, are paying homage to Hermes's equestrian heritage and are inspired by an architect's drawing. de Lucchi was described by Hermes as a "poet of lighting". He puts his signature on the Hermes' installation at Palazzo Serbelloni in the form of louvre-like timber panels.
Inspired by old carriage lamps, Yann Kersalé's Lanterne d' Hermès is a modular light with a rechargeable battery which can be used indoors or out.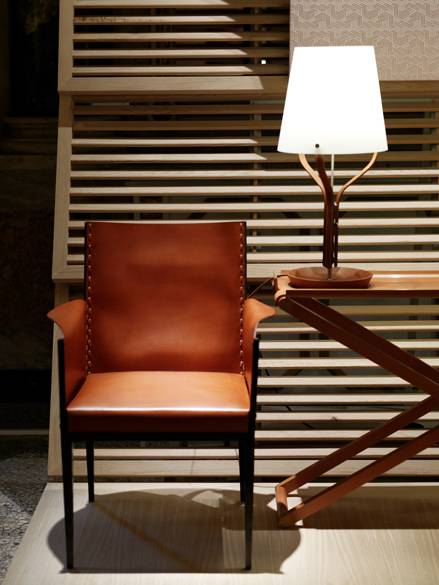 "Hermès en lumière" is an installation which took 10 days to build, centered around the universe of the home showcasing the new lighting collections, but also new Jardin D'Osier Imprimé silk fabric and wallpaper, new re-editions of a chair, console and bench by Jean-Michel Frank, and the bespoke pieces from Curiosités d' Hermès, the brand's collaboration with French designer Philippe Nigro.
"It's just a small collection, but it's very Hermès. It mingles innovation and the hi-tech with fine craftsmanship. The designers have really entered the world of Hermès." Hélène Dubrule, managing director of Hermès Maison told telegraph.