Swarovski Eyewear Couture Edition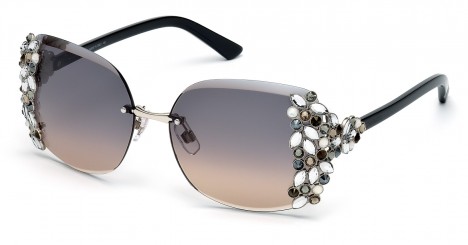 Swarovski unveiled its first eyewear Couture creation, an eye-catching limited edition of 800 pieces created in partnership with Italian sunglasses makers Marcolin. Each piece of the eyewear takes a full week to create.
Adorned by 78 hand-set crystals of various shapes and colors that beautifully contrast with the purity of the frame, the Couture edition both features captivating sparkle and a strong fashion statement. In this same spirit of refinement, the lenses are delicately hand polished, and the metal temples are coated with palladium.
Swarovski's first ever eyewear range is available at a price of 1000 euros.